Campus News
Chinese Classes Join in Celebration with Austin Schools
February 28, 2018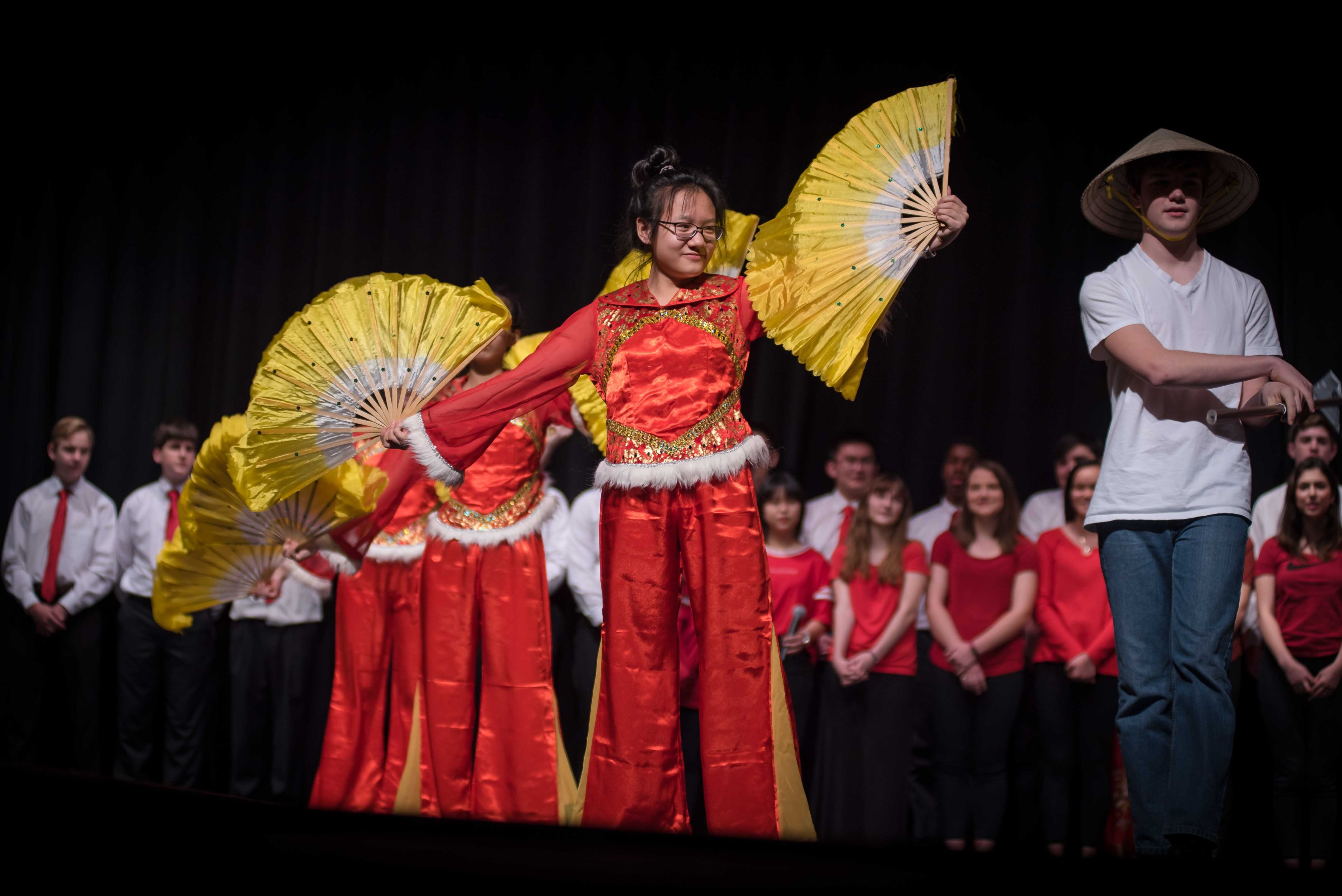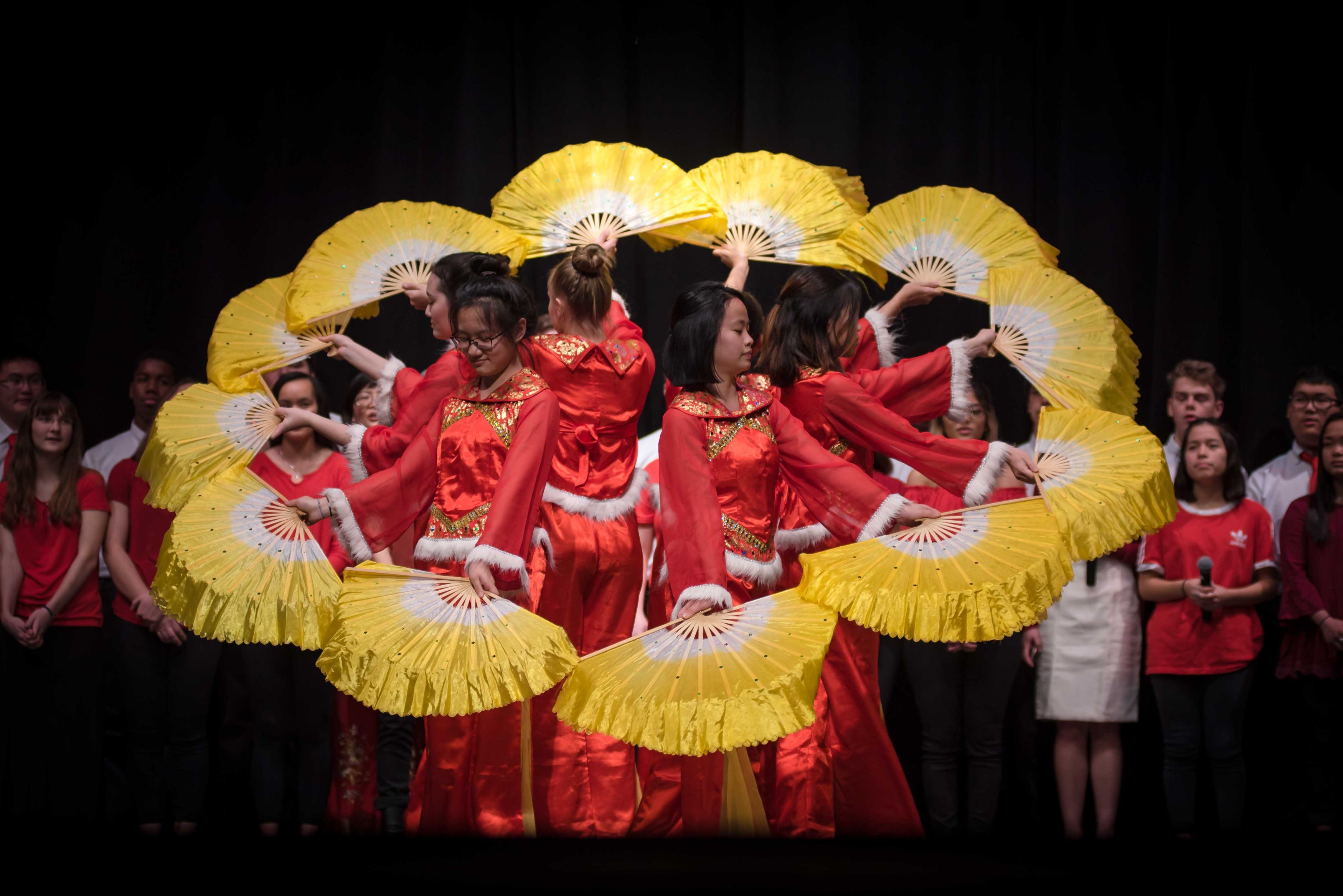 Last Saturday, the Savio Chinese classes, along with 10 other middle schools and high schools in Austin, performed at a celebration for Chinese New Year at the John B. Connally High School Performing Arts Center. All the students enrolled in Chinese classes, participated on the stage to recite and sing four of the most famous poems of the Tang Dynasty. Some students also performed a beautiful Chinese dance with beautiful, bright yellow fans as other students sang. The Savio performance was enjoyed by everyone seated in the auditorium.
"Many people said Savio had the best performance among all the 10 schools. I am so proud of my students," said Mrs. Yanli Cao, the St. Dominic Savio Chinese Instructor.
Many thanks to Mrs. Lan Nguyen, the Business Manager of Savio, and her daughter, who taught the students to dance.