Campus News
Computer Science Team Wins Back to Back Tournaments
February 12, 2018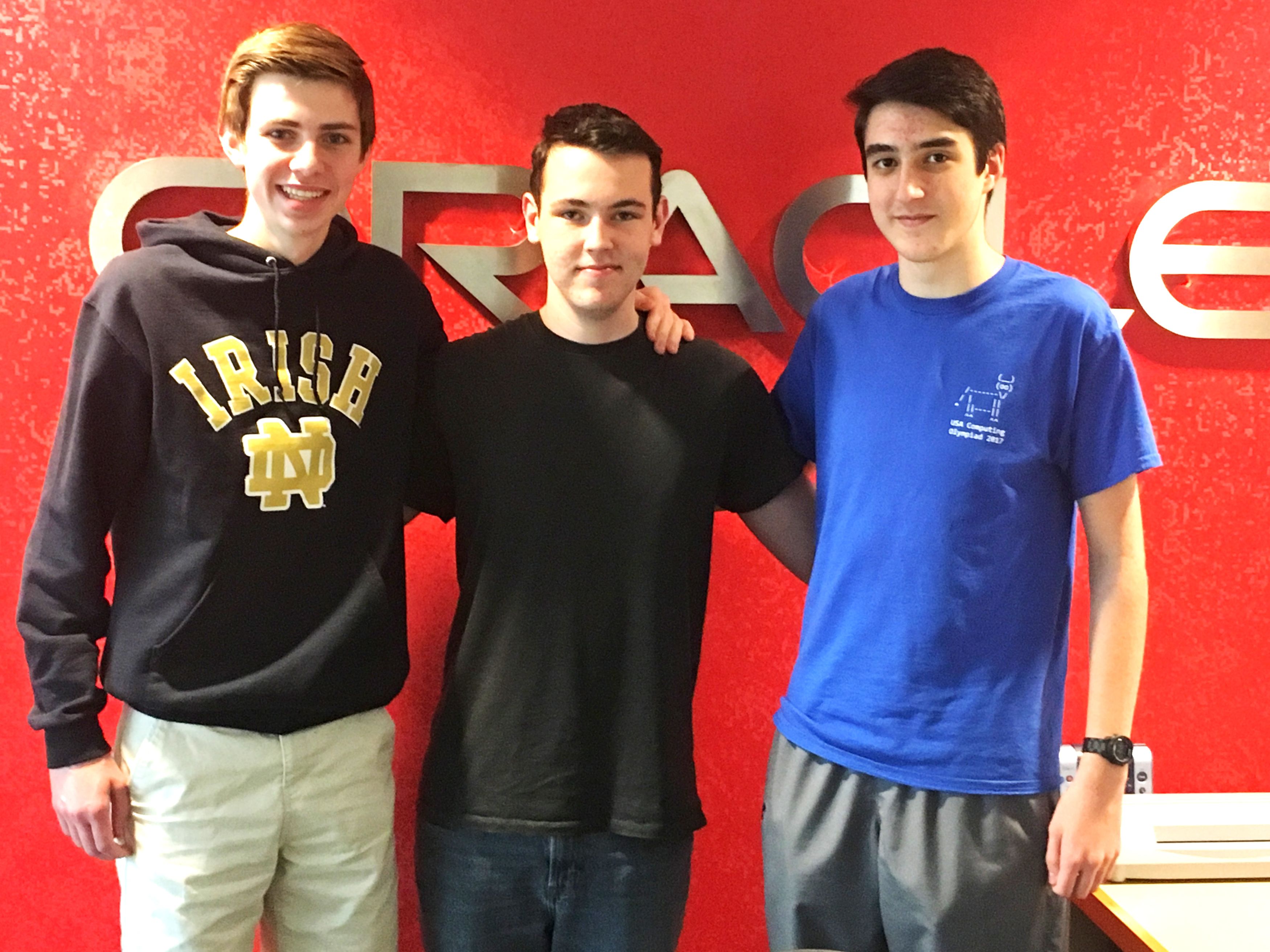 The St. Dominic Savio computer science team attended two tournaments the last two consecutive weekends. The first competition was held at Hendrickson High School in Pflugerville, completing against 36 other teams. The second tournament was held at Oracle Corp. and was co-sponsored by Oracle Corp. and Vandegrift High School. This tournament had 31 area teams competing. Both competitions consisted of teams of three in which individuals took written exams, and then combined forces in the programming round to try and solve 12 problems in two hours as a team of three. Brandon Boettner, Matthew Meskill, and Jonathan Shoemaker represented Savio for both tournaments.
Savio competed closely in the written rounds, but dominated in the programming rounds, solving all twelve problems in each of the two tournaments - needing less than half the allotted time in the Oracle tournament. Savio was the only team to solve all the problems in either tournament, giving us a clear win. At Hendrickson, Savio held off McNeil and Westwood to win a nice team trophy, while at Oracle, we held off Vandegrift and Westwood and won some sponsored prizes including a Rasberry pi, an Oracle backpack, and a computer case.
Savio is four for four in the Austin area tournaments this year, having faced virtually every school in the area. The latter half of the season will allow the team focus on more statewide and national level tournaments. The competition will become more challenging, but Savio will continue competing in tournaments that give cash prizes to the winning schools.