Campus News
Savio Swim Team Takes First Place
December 04, 2017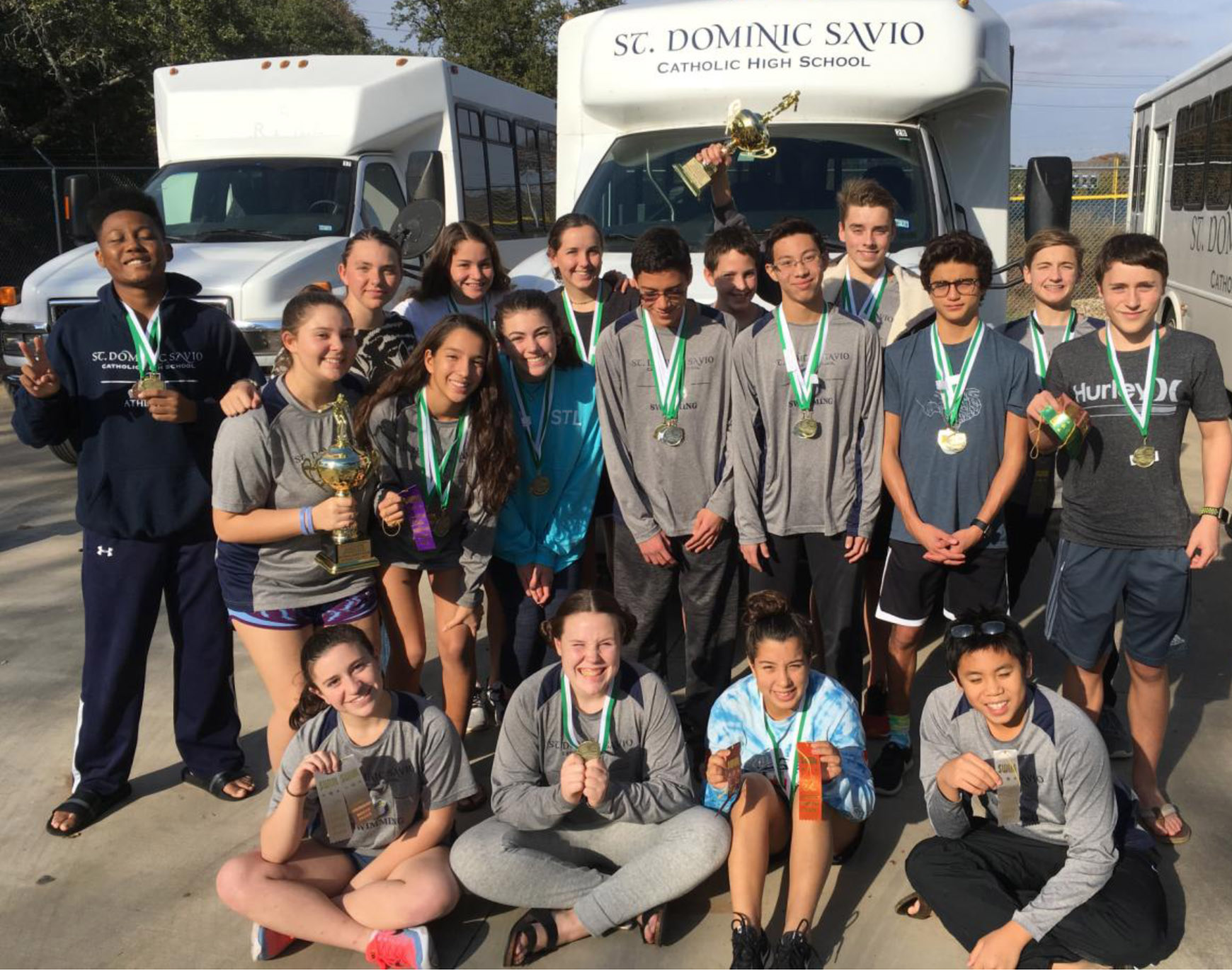 The boys and girls Swim teams demonstrated what teamwork can do at the Burnett 4A & Under Swim and Dive Championship Invite on December 2nd.
Both the boys and girls put in the best individual and team effort of the season resulting in first place finishes for both teams with 5 of 6 relays finishing first.
Outstanding efforts were led by an extraordinary come from behind swim by the boys in the 200 free relay. In a brand new combination, Jalen Johnson and Nathan Lewis got less than 4 minutes rest after swimming the 500 free, Andrew Slezak put in one of his best sprints and Reilly Gilbert demonstrated the importance of finishing strong as they took first by 2/100s of a second!
Well done Eagles!