Campus News
Lady Eagles Compete in Basketball Tournament
November 27, 2017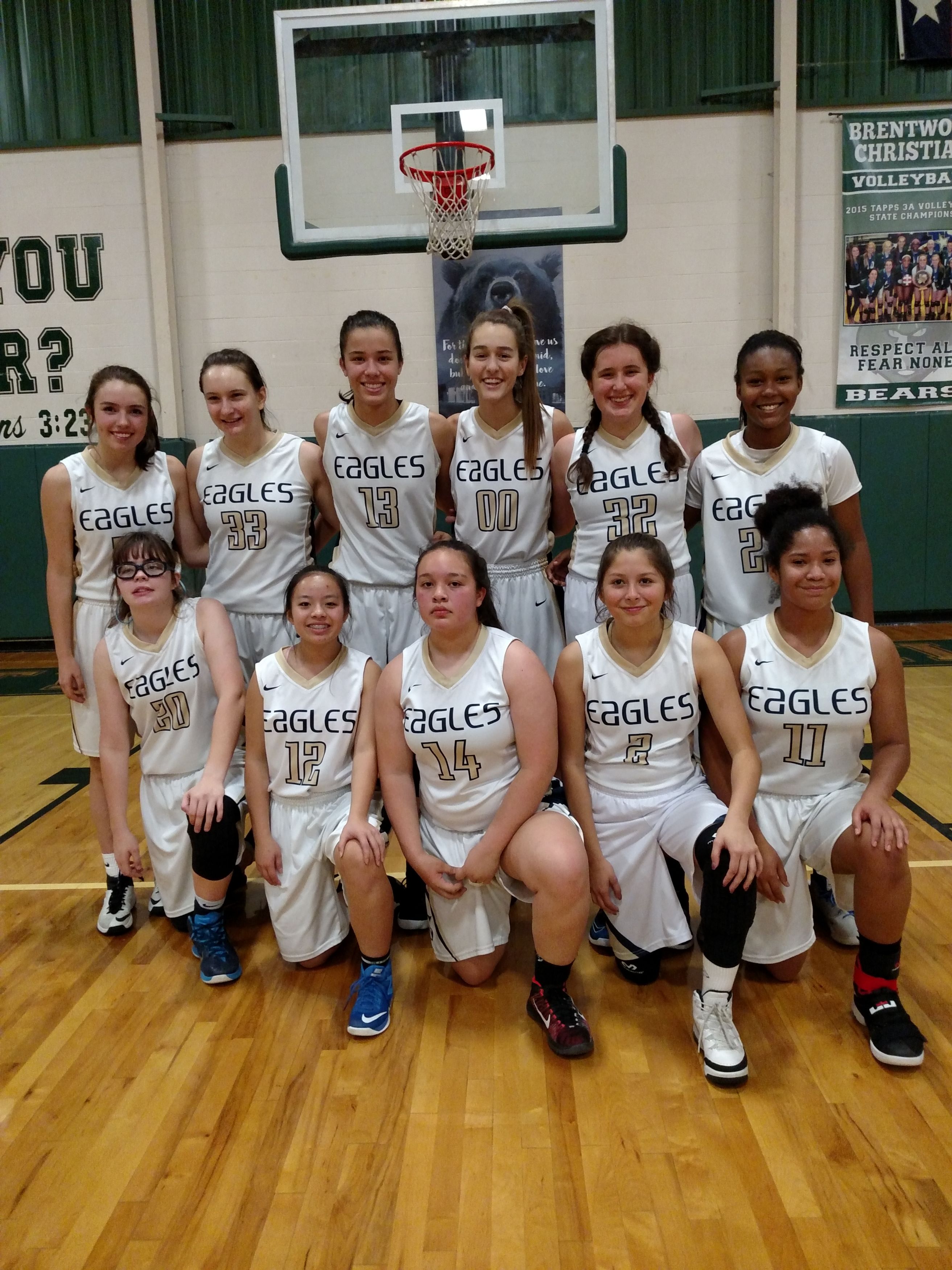 The Lady Eagles Girls Basketball Team entered the Brentwood Christian tournament for a four-game series and displayed great enthusiasm and a glimpse of the journey ahead. They took home 3rd place finishing with a 2-2 record and were competitive in all four games.
The Lady Eagles opened with a tough loss to the host team Brentwood Christian 35-23 and then lost to Midland Christian 52-48 in a back and forth contest. Refocused, the Lady Eagles went on to win the next two contests against Regents 47-30 and in the final game outlasted St. Stephens 41- 25.
Congratulations to Victoria Bird who was named to the All-Tournament team!
"Being competitive was important but team chemistry was the primary take away from this event." Coach Rich Carr.