Campus News
Savio Students Earn National Merit Recognition
October 30, 2017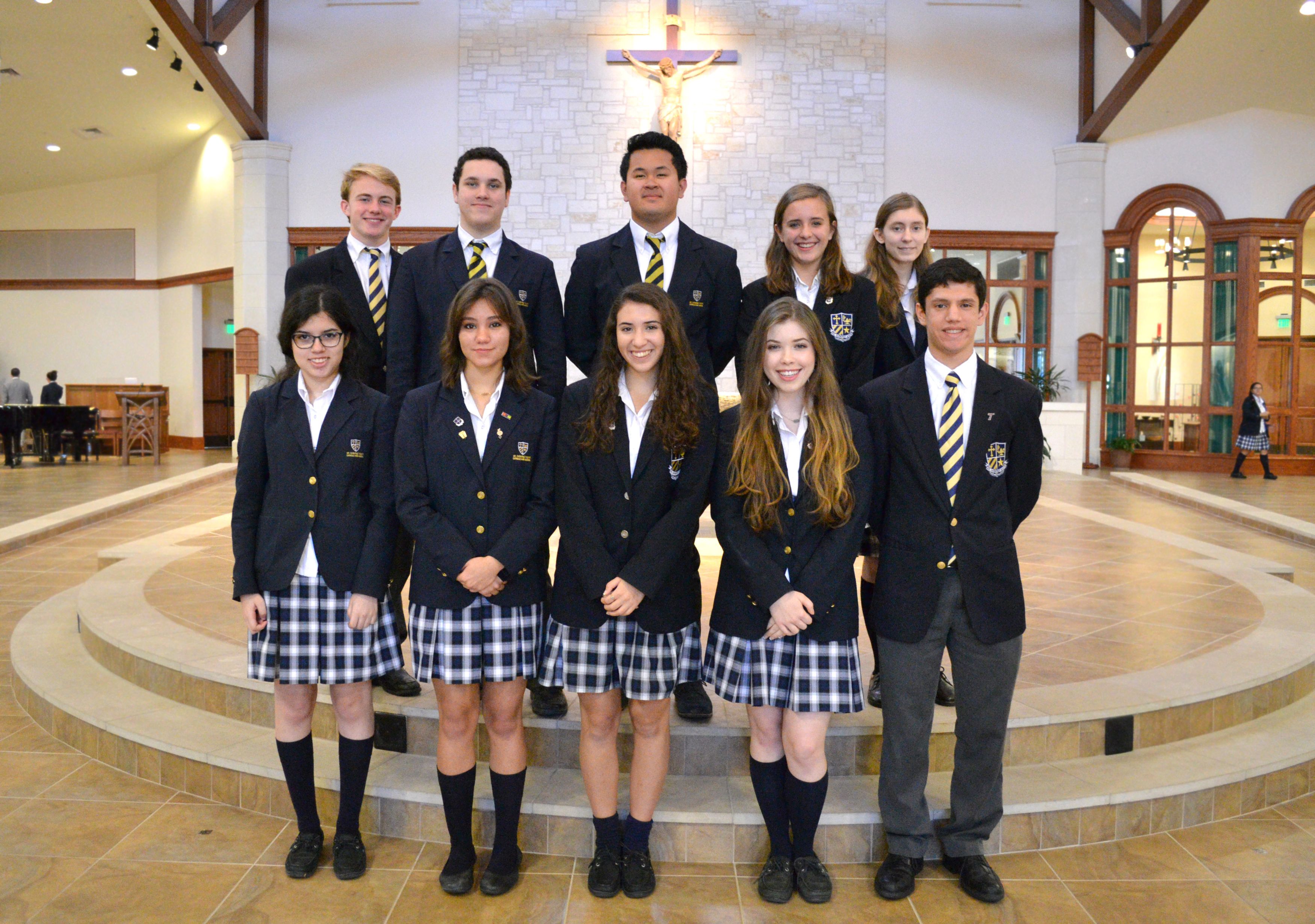 Officials from the National Merit Scholarship Corporation publicly released the list of 2018 National Merit Scholars nationwide. There are approximately more than 1.6 million students who entered the 2018 competition by taking the 2016 preliminary SAT/National Merit Scholarship Qualifying Test (PSAT/NMSQT®), in the 63rd annual National Merit Scholarship Program.
This year, twelve St. Dominic Savio Catholic High School students are receiving National Merit Scholar recognition.
National Hispanic Scholars: Emily Basquez, Blaise De Oliveira, Elyse Garcia, Jose-Miguel Guevara-Hernandez, Elodia Perez, Olivia Ramirez, Isabella Young.
National Commended Scholars: Emily Basquez, Morgan Berasley, Dustin Boettcher, Elyse Garcia, Minh Mather, Jonathan McNaughton, Olivia Ramirez, Bryn Stryk.
A spokesperson for NMSC commented, "These students represent a valuable national resource; recognizing their accomplishments, as well as the key role their schools play in their academic development, is vital to the advancement of educational excellence in our nation. We hope that this recognition will help broaden their educational opportunities and encourage them as they continue their pursuit of academic success."
St. Dominic Savio High School's principal, Mr. Morgan Daniels releases a statement about this important distinction, on behalf of St. Dominic Savio:
"We at Savio, are extremely proud of the achievements of these students who have earned National Merit Recognition. It is a reflection of the dedication of the students, their teachers, and their parents to encourage them to do their very best academic work. This great news supports our belief that St. Dominic Savio Catholic High School provides a high-quality education, where students who apply themselves, can reach their full academic potential and earn national recognition."
Please contact the Principal Mr. Morgan Daniels, for any questions by email: mdaniels@saviochs.org