Campus News
Savio Teacher Makes Her Final Vows
August 04, 2017
Sr. Dominica Hooper has taught Science at St. Dominic Savio for the past two years. She belongs to the Dominican Order of Mary, Mother of the Eucharist. On July 25, 2017, Sr. Dominica made her final vows in Ann Arbor, Michigan.
"Final vows are the sign and visible witness of the the total self-gift each Sister gives to her Spouse, Jesus Christ, who in turn, receives her vows "for all my life" through the Church. We thank God for His generous Graces to all our Community!"
As quoted from the Dominican sister's news story. View more photos from the beautiful Mass here.
Congratulations Sr. Dominica!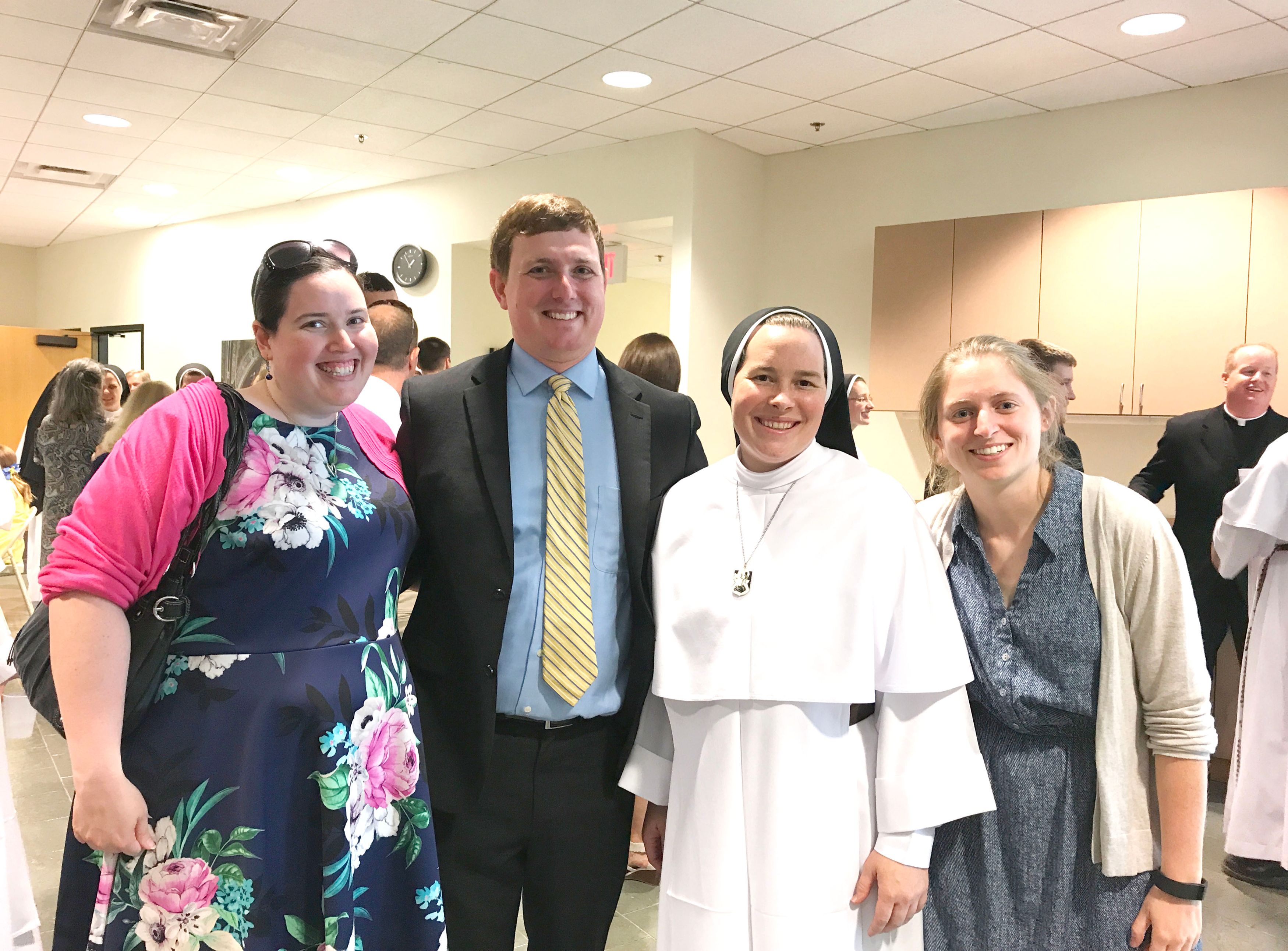 A few Savio faculty were able to attend the ceremony. Pictured from left to right: Mrs. Meghan Goertz, Mr. Patrick Goertz, Sr. Dominica and Ms. Alison O'Connor.