Campus News
Senior Signs to Continue Playing Football
May 09, 2017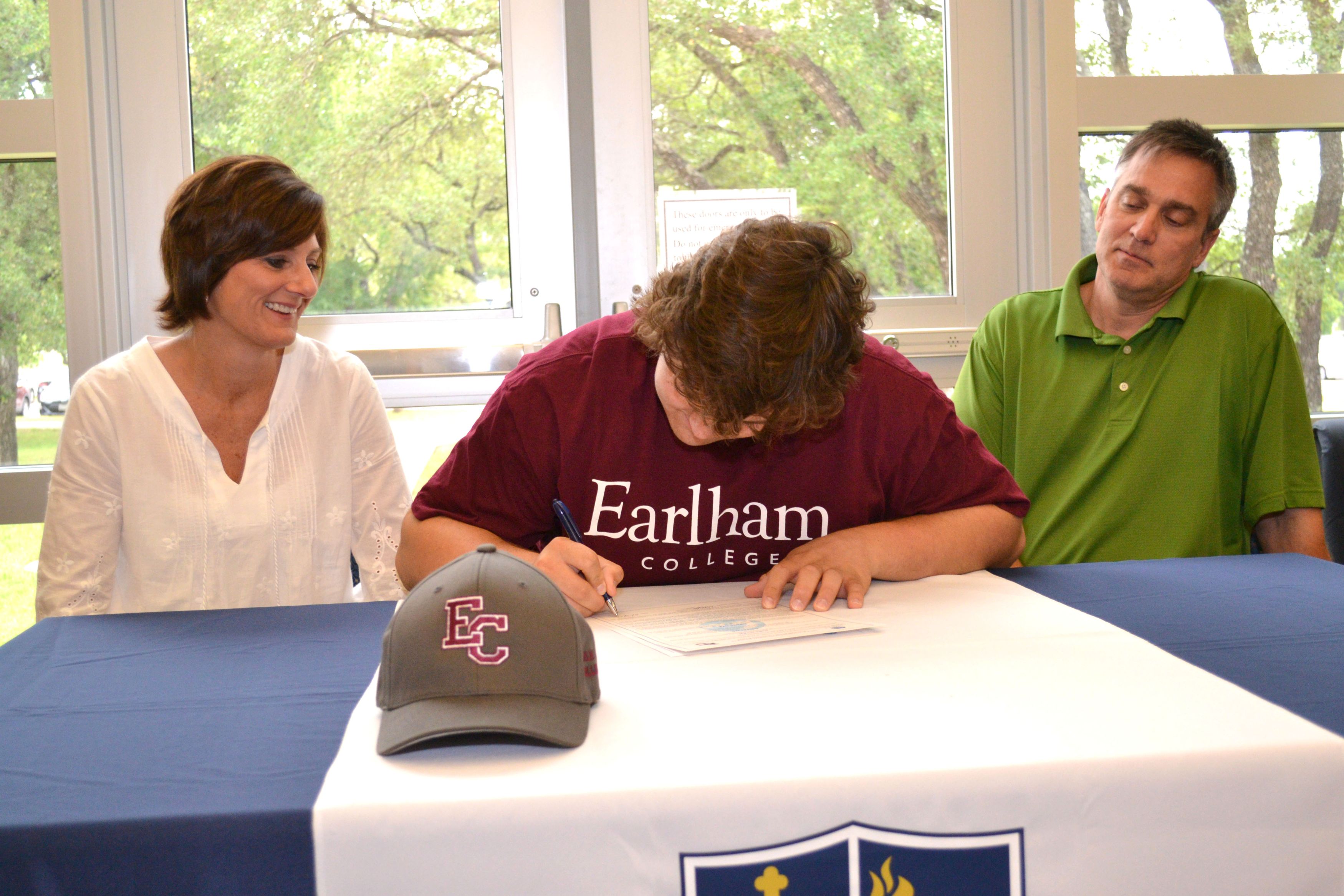 Senior Will Bradley signed his Letter of Intent to continue playing football. He signed to play with the Division III team at Earlham College in Richmond, Virginia. Earlham College is a private, liberal arts college that is known for preparing students to make a positive difference in the world. We look forward to hearing about his first semester and football season in the fall.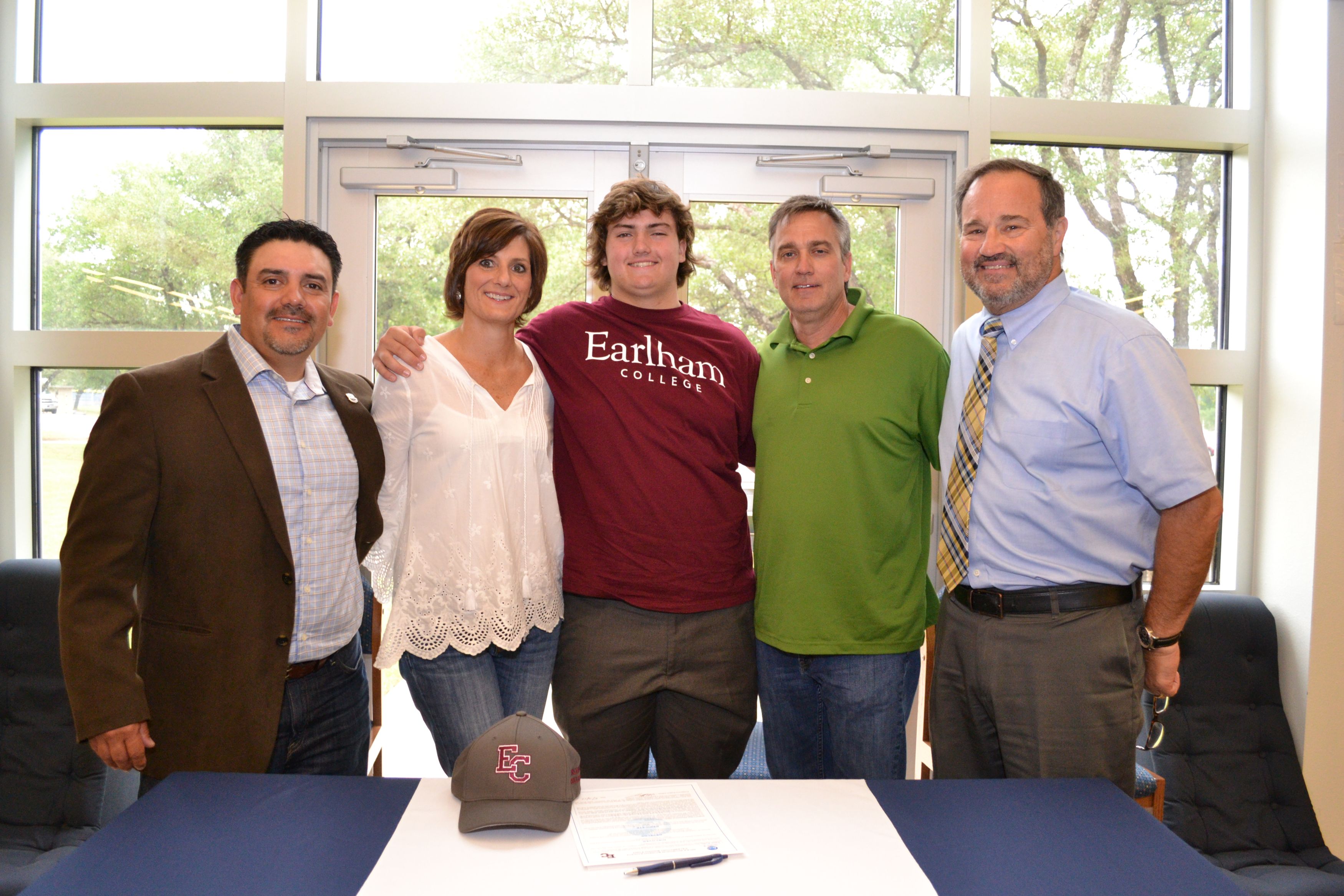 Will transferred to St. Dominic Savio his junior year and received the TAPPS Division V Football All-State 1st Team honors this year. We are proud of all of the hardwork and leadership Will has shown through his years at Savio.
Will Bradley was interviewed by the Austin Statesman in August 2016. In the interview Will Bradley stated his desire to make an All-State team…
"Football is a big part of my life, and it would be an honor to be part of an All-state team."
Looking back, Will has achieved exactly that this year and more!
We also remember his answer to Statesman to the question, "which of your high school classes will benefit you the most after graduation?" Will responded,
"Algebra 2. Not only from a mathematical view, but my teacher (Katherine Artzt), whom I consider a great role model, taught me several life lessons. For example, don't take the small things in life too seriously."