Campus News
Savio Wins TAPPS 5A State Academic Championship
April 06, 2017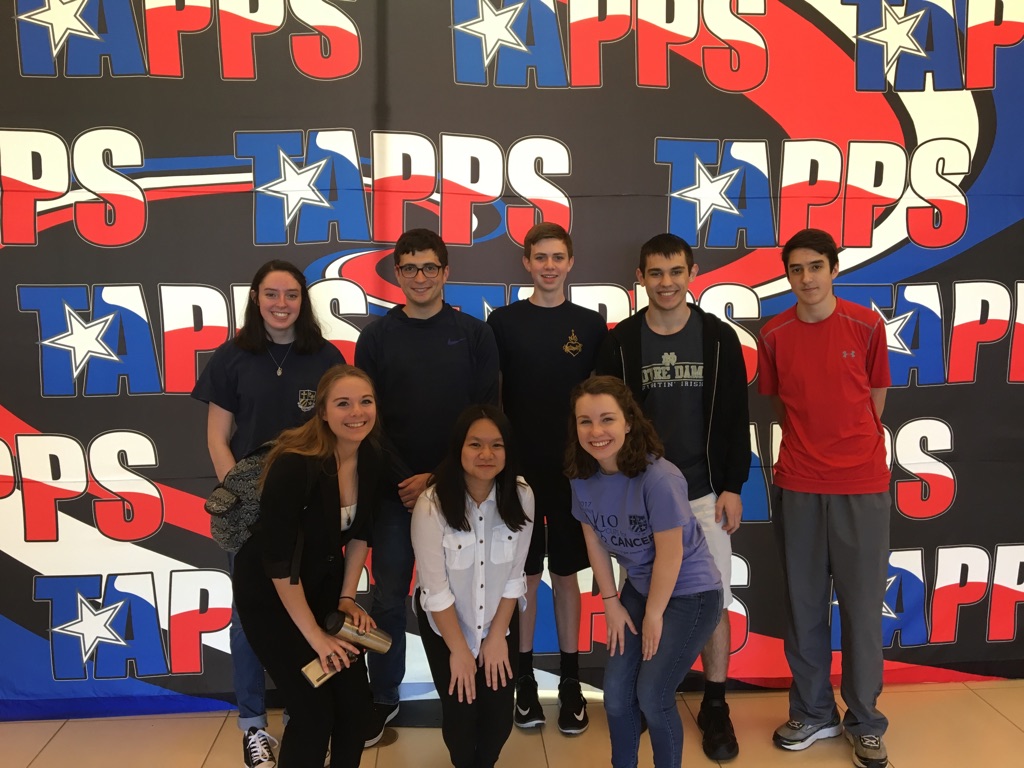 The TAPPS Academic State Championships were held at the Waco Convention Center on April 3rd through 5th. Savio's academic team faced off against 23 other teams from the TAPPS 5A division. At the end of the competition the Eagles finished with 115 points (almost doubling their total of 61 from last year) and claimed the title of Academic Champion.

The following schools rounded out the top six: Austin St. Michael's Catholic Academy with 84.5 points, Midland Christian School with 78 points, Tyler Grace Community School with 73.5 points, Tyler All Saints Episcopal School with 71.5 points and Corpus Christi Incarnate Word Academy with 60.5 points.

Senior Emily Shoemaker earned the distinction of top overall academic student by scoring a total of 32 points. Congratulations Emily!
Individual results are shown below.

Science
==============
1st Matthew Bianchi (and top Physics score)
5th Nicholas Isakson

Advanced Math
==============
1st Jonathan Shoemaker
2nd Emily Shoemaker

TAPPS MATH
==============
1st Beatrice Hoang
2nd Matthew Meskill

Number Sense
==============
1st Jonathan Shoemaker
2nd Emily Shoemaker

Literary Criticism
==============
1st Amanda Fuentes
2nd Emily Shoemaker

Calculator
==============
1st Jonathan Shoemaker
2nd Emily Shoemaker

Spanish
==============
3rd Eleazar Camez