Campus News
Iron Eagle Silverbolt Robotics Team Advances to World Championship
March 27, 2017
The Iron Eagles Silverbolt Robotics team advanced to the First FTC World Championship this weekend. The team advanced based on their rank after qualifying match play in the South Super Regional Tournament in Athens, GA. They will be competing at the World Championship Tournament April 19- 22 in Houston against US and international teams.
Congratulations Iron Eagle Silverbolt Team!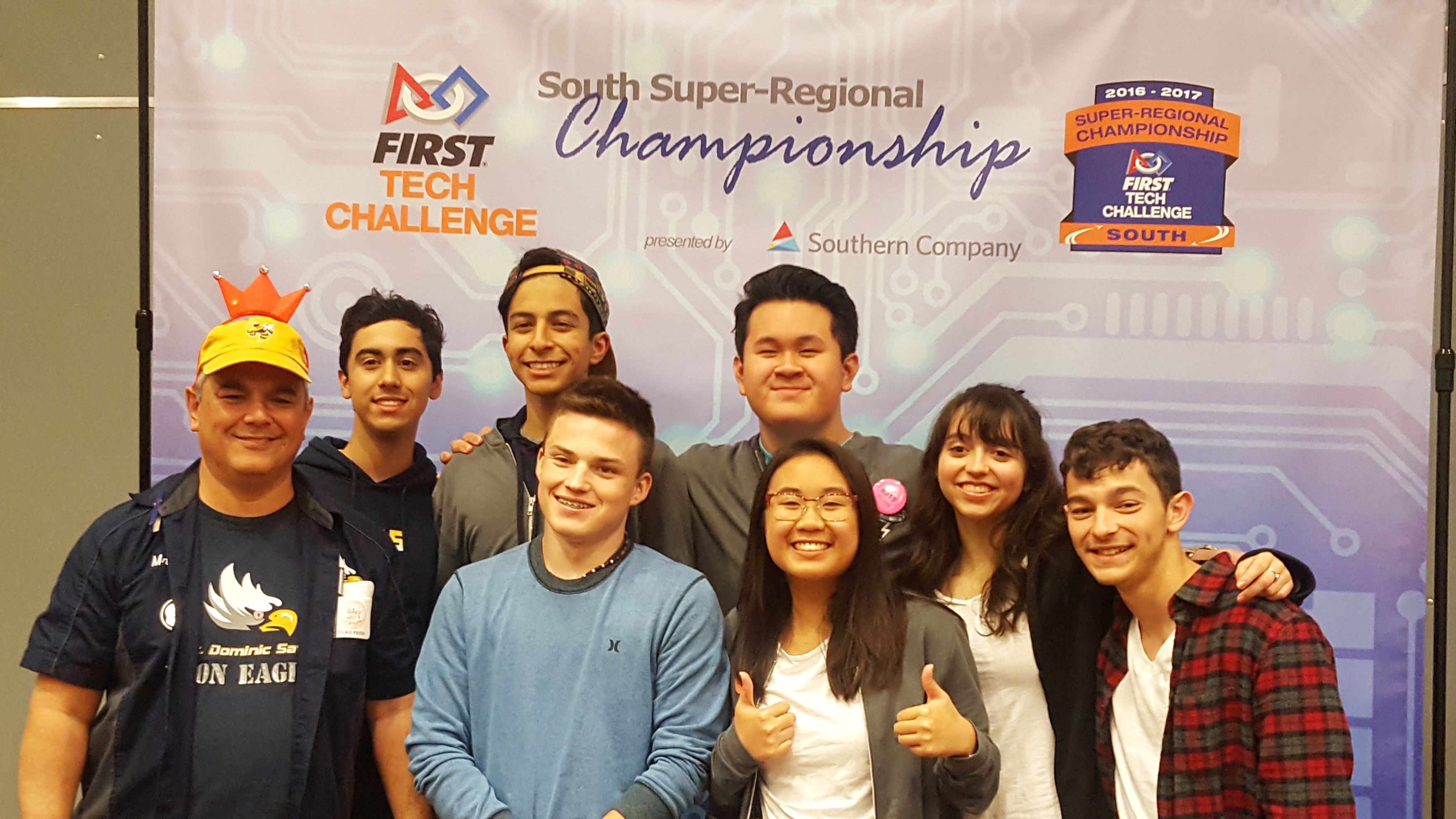 Team members left to right are Mentor Mike Gregorio, Raul Basualdo, Jovan Sigcho, Mackenzie Purdy, Minh Mather, Christine Baticados, Emily Basquez and Michael Schmude.
*Not pictured is Mentor Michael Butler.