Campus News
Savio Wins 20th Annual HP Codewars Competition
March 07, 2017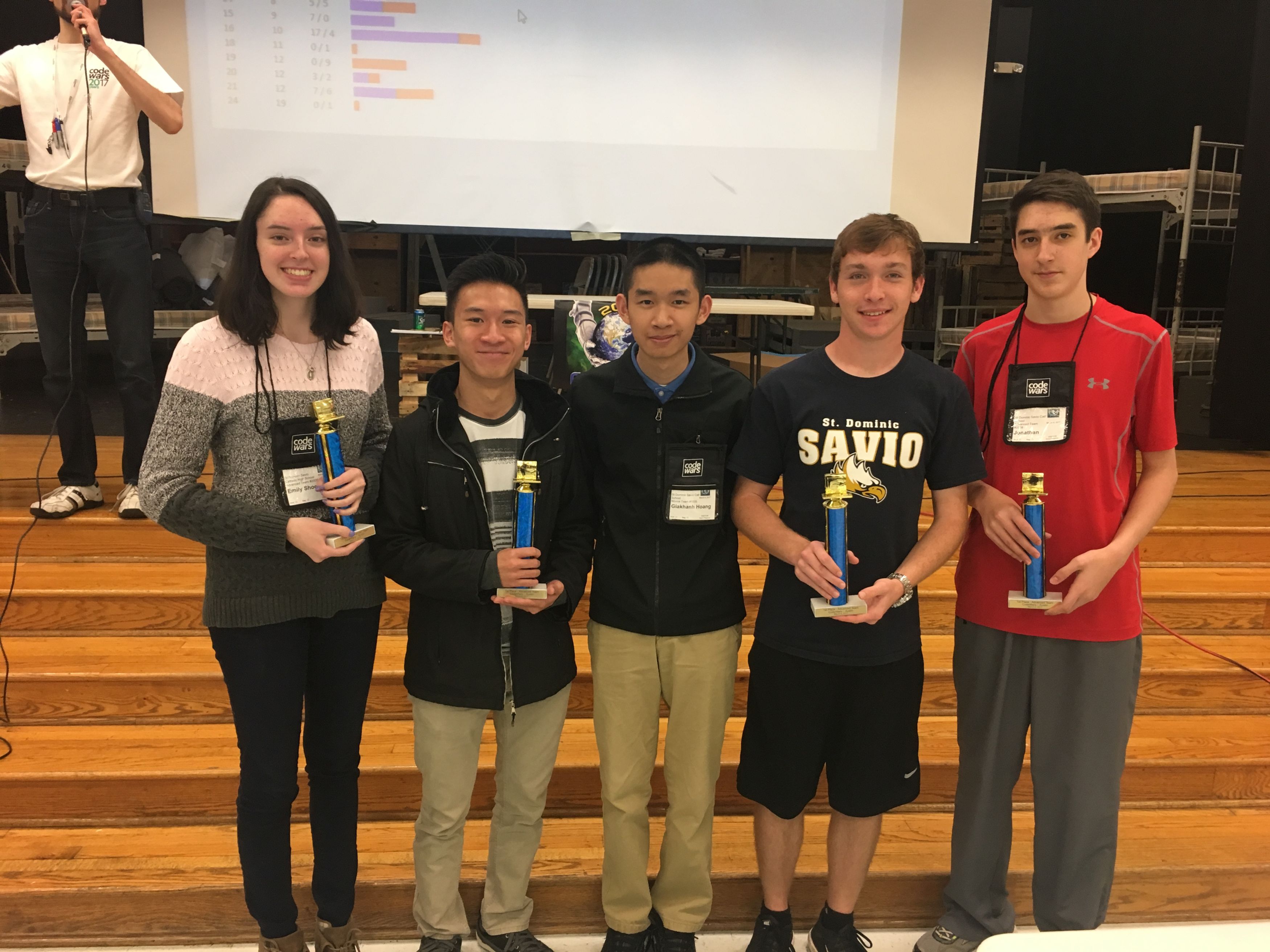 Hewlett Packard has been hosting a large computer science tournament in Austin for the last twenty years. Believed to be one of the top tournaments of the year, the tournament attracts not only all the Austin area high schools, but many top teams from around the state including Dallas, San Antonio, and many surrounding areas.
Teams of up to three compete in a three hour programming competition in which over twenty problems of various difficulty need to be coded and submitted to be checked against the judges inputs. Each problem has a different point value, and problems ranged from basic cryptography to complicated maze puzzles.
Over sixty high school teams competed in the 20th Anniversary of the CodeWars competition. There were two divisions, novice and advanced, and the top five teams in each division were recognized. When the dust settled, the Savio Novice team Giakhanh Hoang, Joel Uong, and Patrick Miles finished fifth. The Savio Advanced team of Emily Shoemaker and Jonathan Shoemaker won 1st place overall, holding off 2nd place LASA and 3rd place Westwood. We earned a nice trophy for our case and bragging rights for the year.
Congratulations to both of our teams!