Campus News
Savio Beats Fort Worth Christian in Boys Soccer to Advance to Quarterfinals of State Championship
February 26, 2017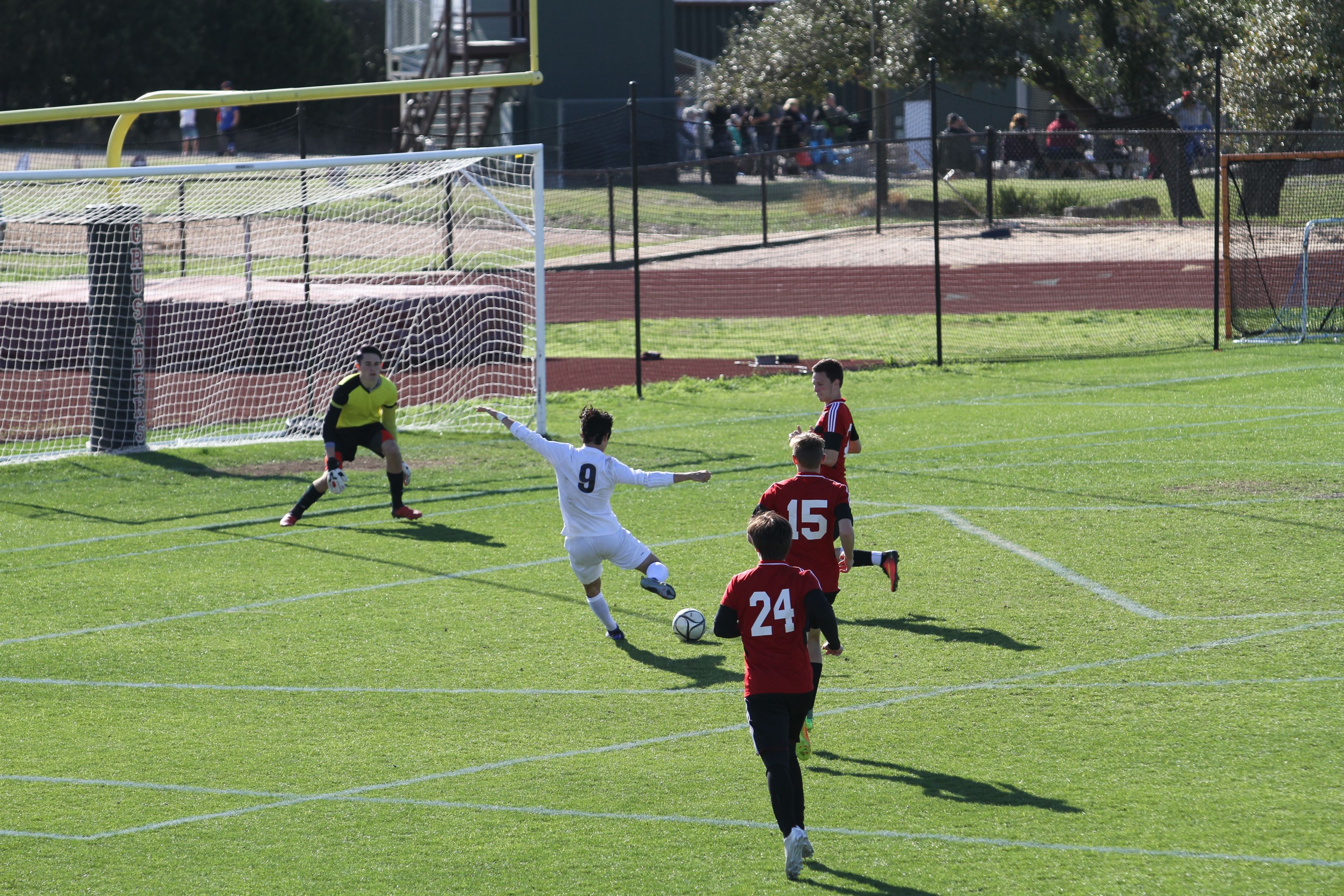 The Savio boys soccer team continued its record breaking season with a 3-0 win in the second round of the playoffs Saturday against Fort Worth Christian.
Savio opened the scoring 12 minutes into the game. Brendan Mazzurana made a perfect cross from near the corner over the keeper onto an onrushing Santi Sustaeta who headed it in.
Savio continued to dominate the midfield play all game, but with two goals called back, and a Nathan French shot off a breakaway that hit the crossbar, Savio was still only up 1-0 until midway through the second half, then two more great passes by Brendan led to two more goals by Santi to put the game away.
The shutout, the sixth for Cory Cady and the Savio defense, beat the previous Savio record for most shutouts in a season (5 by Luke Rivas in 2014). Freshman Brendan Mazzurana's three assists also brought his season total within one of the Savio record for most assists. Savio's 3-0 win extended their season record to 15-2, their best year ever, and Savio continues to be ranked #1 in the state among TAPPS Division 2 schools (by Maxpreps).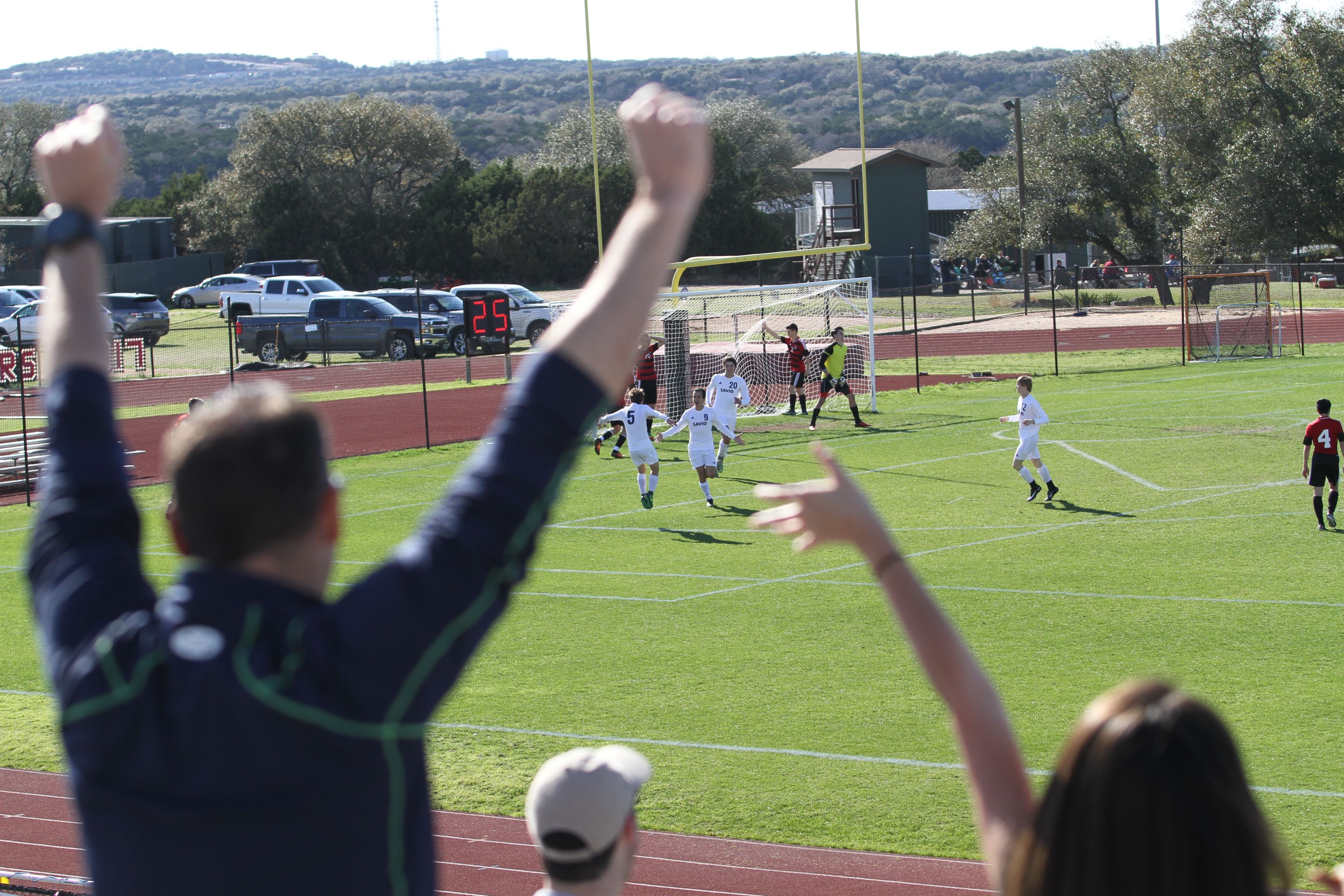 Savio will play the winner of NE Texas, Bullard Brook Hill, in the Regionals (the quarterfinals of the State Tournament) on Tuesday at 6pm at Robinson High School (south of Waco, TX). Brook Hill is one of the most successful boys soccer programs in TAPPS history, having reached the state semifinals seven times, and the finals two years ago. It should be a great game!
Go Savio!