Campus News
Both Savio Men's and Women's Swim Teams Snag 1st Place at Regionals
January 26, 2017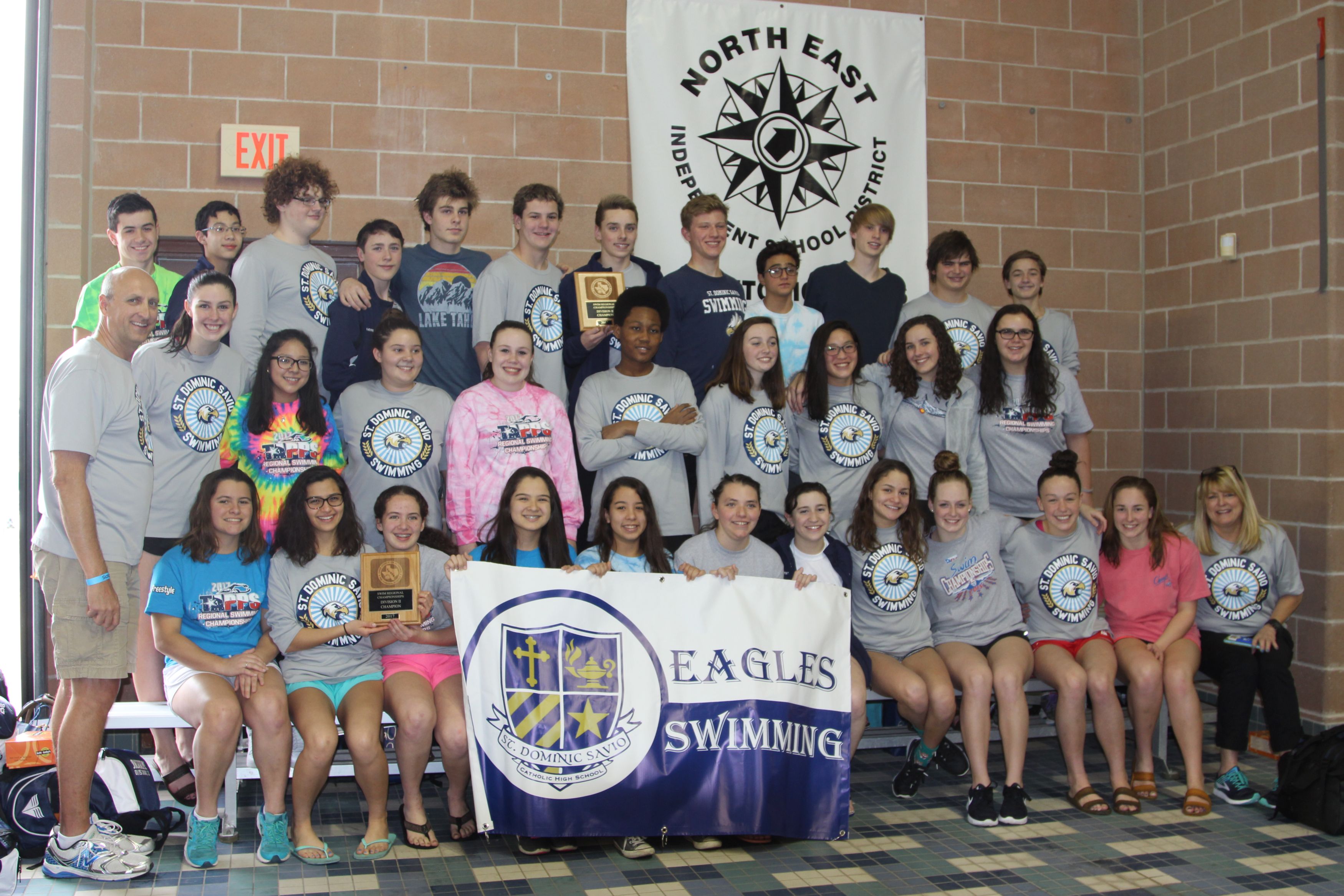 On Wednesday, January 25th the Savio Men's and Women's Swim Teams dominated the 2017 TAPPS Central Regional Championship scores. The Savio Men's Team won first place at 141 points and the Women's Team just above at 148 points.
Both Men's and Women's Teams will compete at Finals on February 10th. The location is being determined. Mark your calendar to catch our Swim Teams competing LIVE!
Below is a statement from Coach Chris Kjeldsen:

"The whole is greater than the sum of the individual parts. T.E.A.M. Work! Together Everyone Accomplishes More really does work."

"Scoring points or not, is secondary to a unified effort. From our most veteran to our most inexperienced swimmer there was a unified effort to stay focused on the team goal to do your best. Every swim mattered. The cheering for team mates mattered. The goal setting cards mattered. Was it perfect? No, but getting pretty close. 54 of 64 swims where better than seeded! That is a staggering 83% better than seeded performance from the team."
"Doing your best is ultimately all that matters. Doing you best on a team with the same mindset can produce spectacular results. Congratulations Savio swimmers for coming together to win the regional championship." -Coach Chris