Campus News
Savio Boys Soccer Wins District Opener
January 15, 2017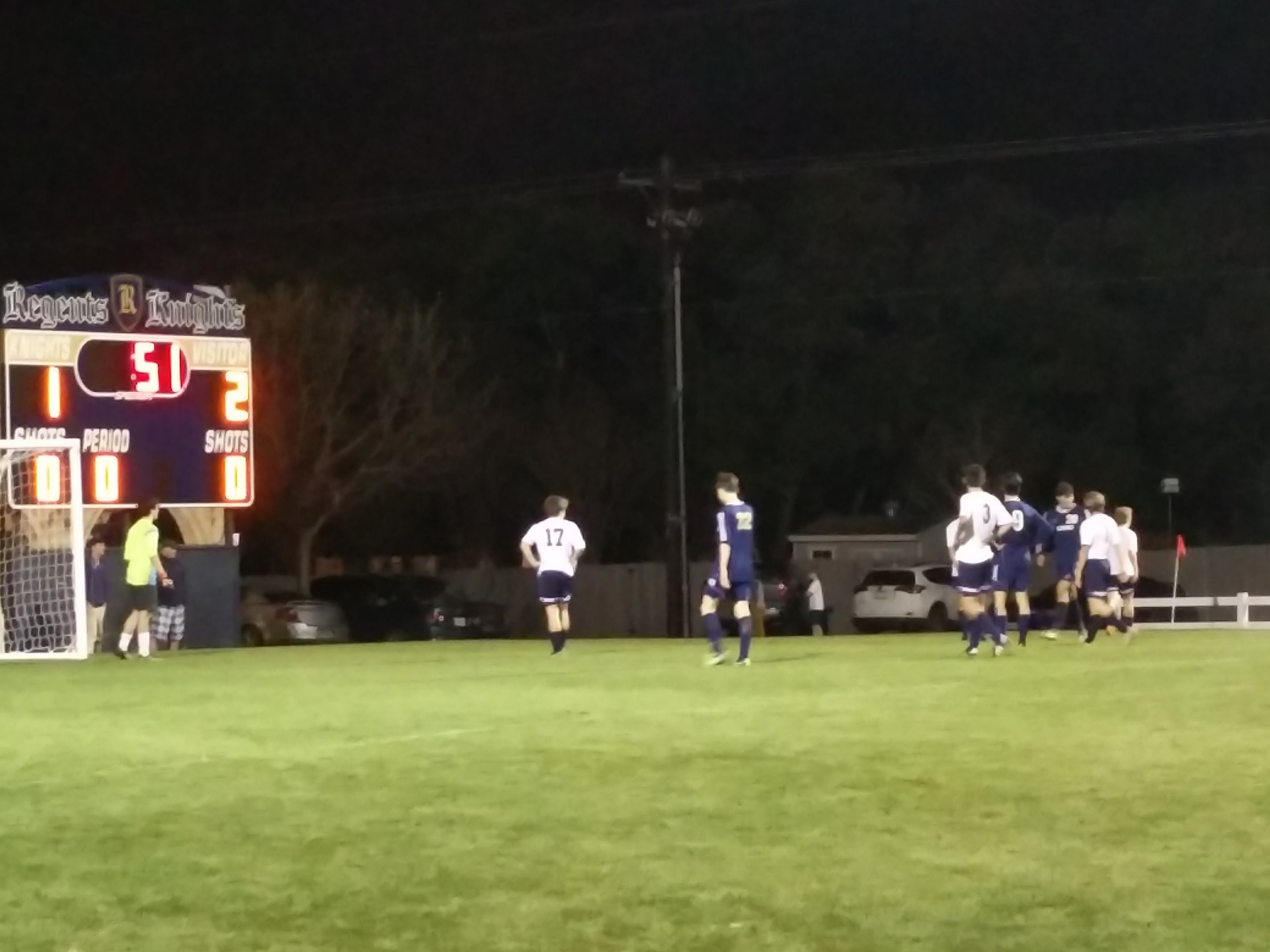 After falling behind 0-1 on a nicely placed long shot on goal, Savio came from behind to beat Regents in boys soccer in the first game of district play at Regents.
Savio quickly responded with Cian McGetrick threading a pass to Kyle Gonsalvez who dribbled the defender and drilled the shot past the keeper. Savio's midfield continued to dominate the play with clever passing between Brendan Mazzurana, Kyle Gonsalvez, Santi Sustaeta and Preston Noonan frustrating the Regents team all game.
Midway through the second half an amazing long throw in from Preston Noonan over the keeper (almost to the far post) led to a perfectly timed leaping header by Nathan French to secure the win.
After an away game in Boerne on Tuesday, Savio continues district play on Friday at 7pm with a home game against Hyde Park, at the Town and Country soccer complex.