Campus News
Savio Football Season Comes to an End at Playoff Game
October 31, 2016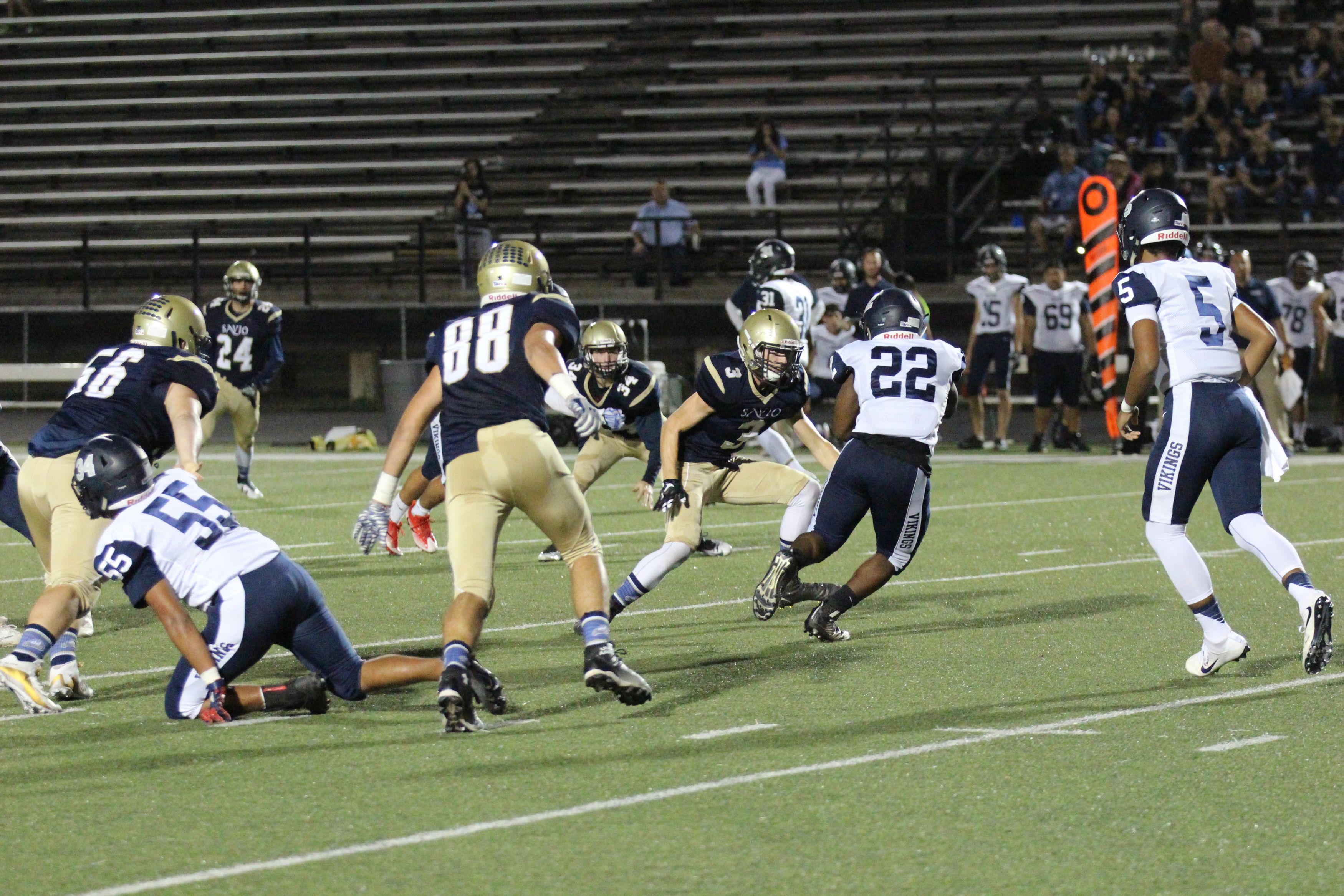 The Savio Eagles football season came to a heartbreaking end on Friday as the third seeded Village Vikings of Houston handed the number 2 seeded Eagles a 21-12 playoff loss.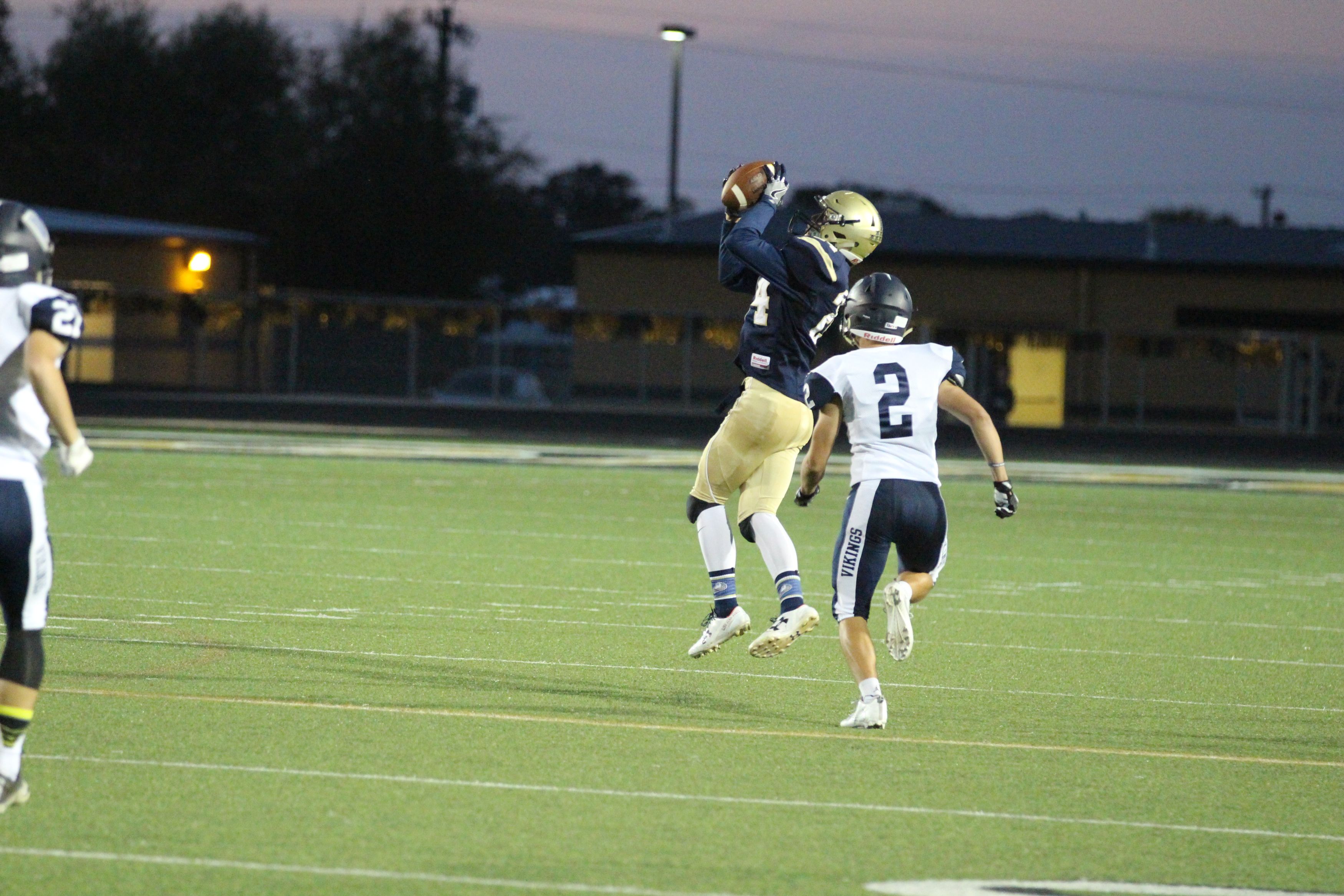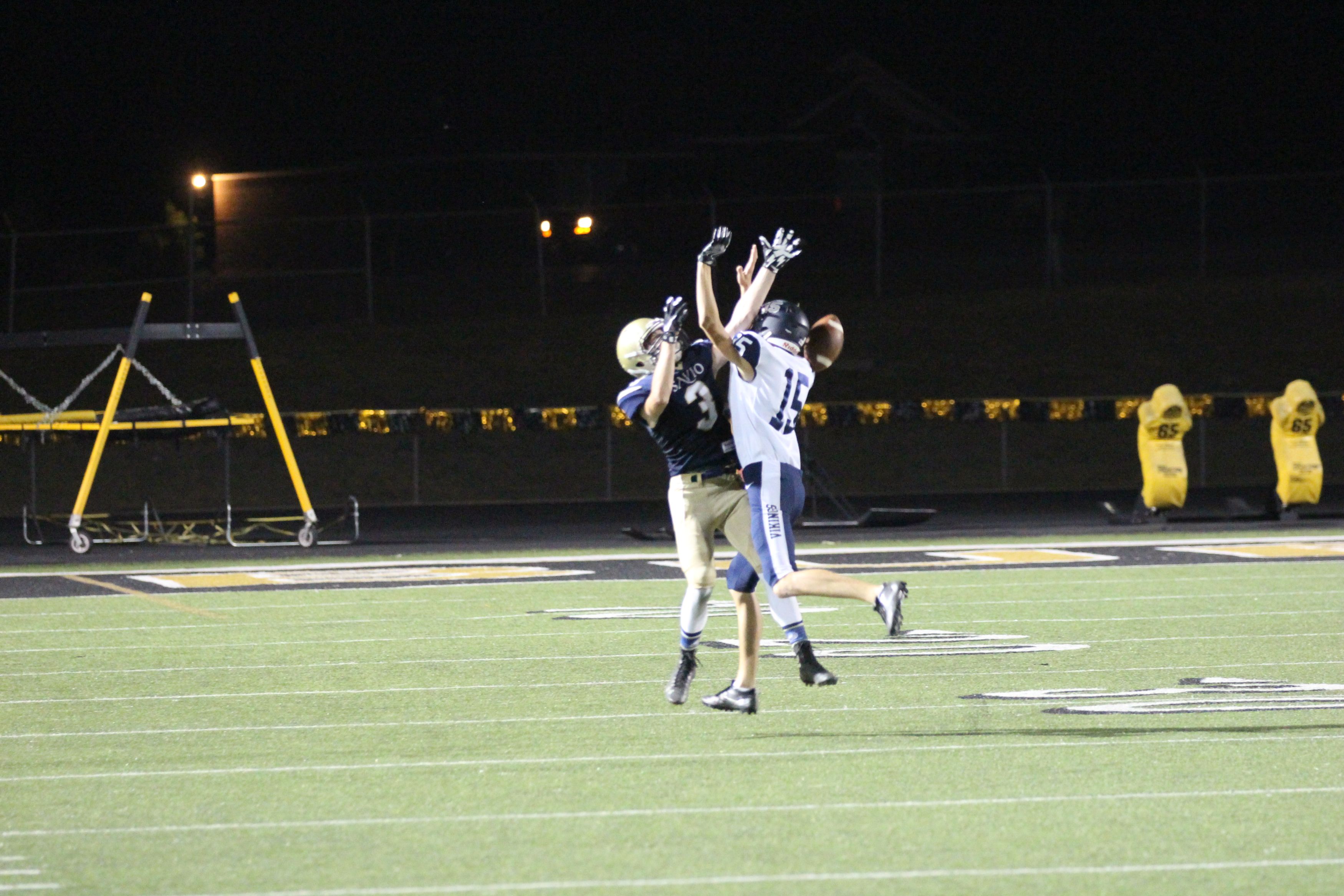 The playoff game was the second in the short history of Savio football. Coach Gutilla was pleased with his team's season. "When I arrived at Savio, and saw only one playoff game listed on the football banner in the gym, it became a goal for us to add another. We were able to reach that goal."
Coach singled out his seniors for their efforts throughout the season, and in their final game in the navy and gold. "I'm always pulling for the team to win their last game. It's tough to end with a loss, and especially hard on the seniors who have been with the team since they were freshmen. Mitchell Romero, Cory Hofmeister, and Nathan Carroll are three of those seniors. The other seniors who made valuable contributions and will be missed are Will Bradley, Grant Nolette, Tyler Bednarz, and Zack Veenis."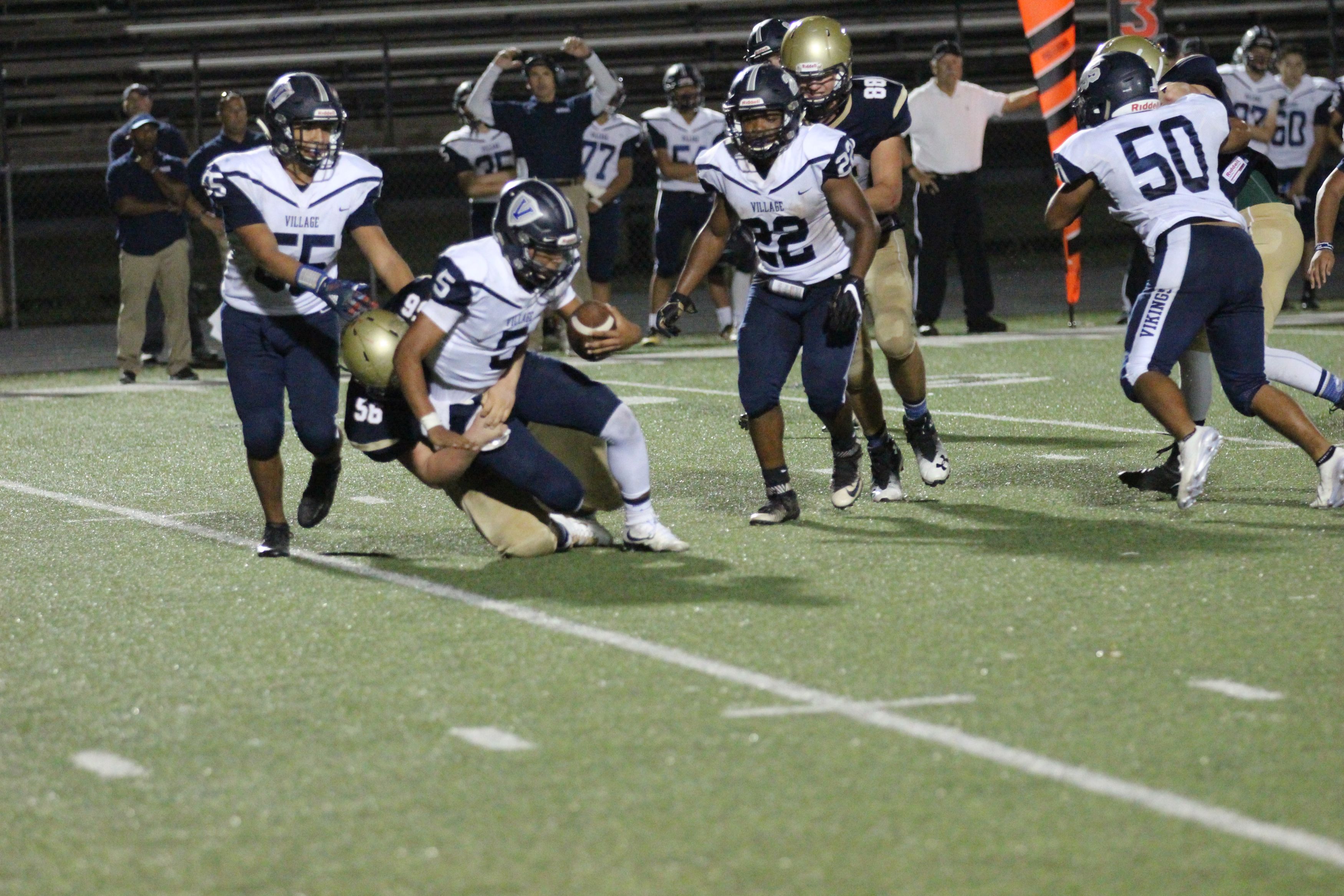 The football team will hold its awards dinner on Wednesday, November 9th at the St. Thomas More PAC starting at 6 pm.