Campus News
Savio Football Wins Thriller!
September 17, 2016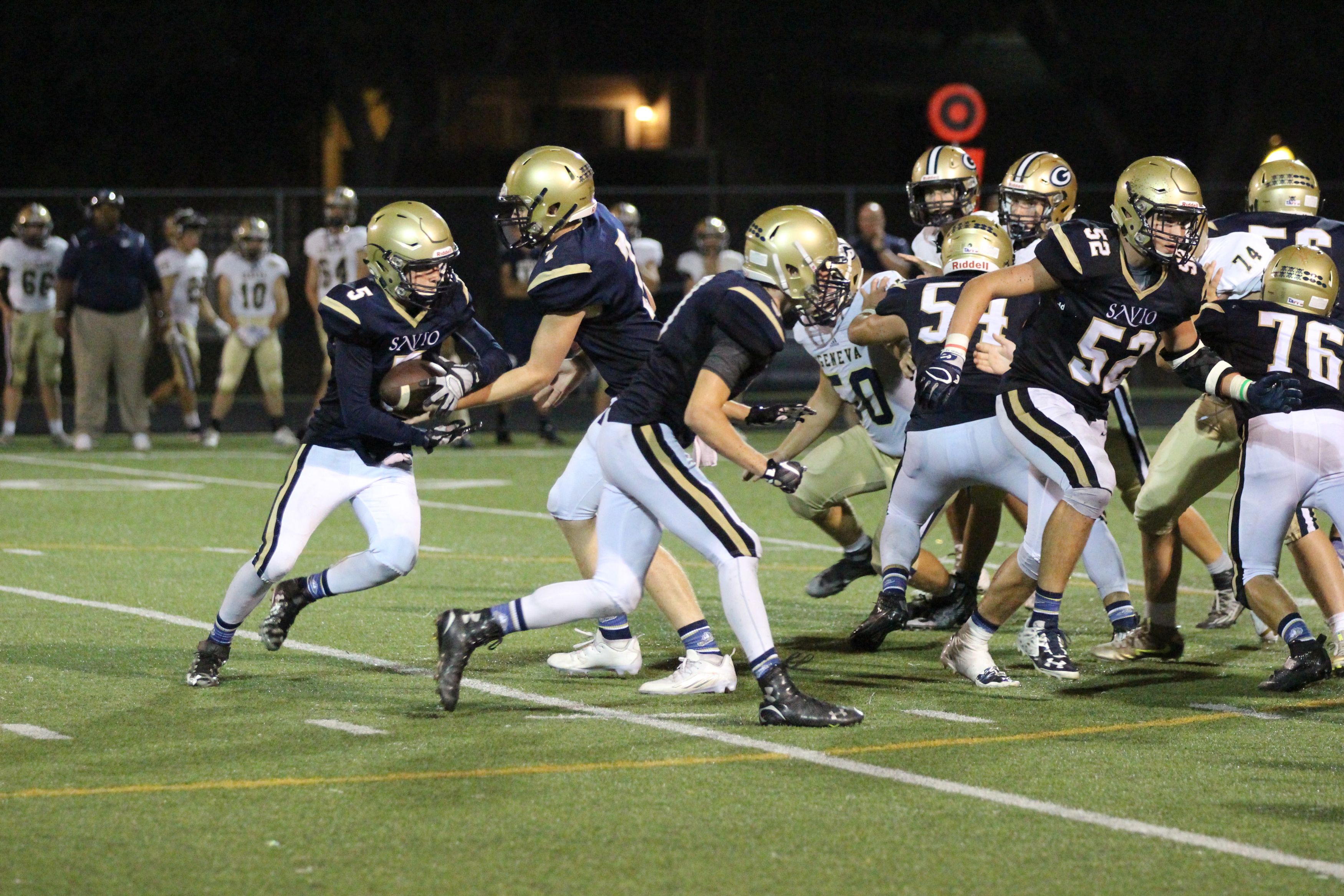 Freshman kicker Nathan French drilled a 42 yard field goal with 47 seconds remaining in the game to give the Eagles a thrilling 17-16 come from behind victory over previously unbeaten Geneva School of Boerne.

Geneva came into the game with a 23 game win streak over the past two and a half years. It appeared the streak would remain in tact after Geneva took a 16-14 lead late in the game. However Coach Joe Gutilla's Eagles refused to quit and marched the ball to the Geneva 35 to set up French's game winner. Johnny McNaughton's interception on a Geneva Hail Mary sealed it for Savio.
The Eagles travel to face Salado High School on Friday at 7:30pm.