Campus News
Savio Football Opens Season Facing Halletsville Sacred Heart
August 29, 2016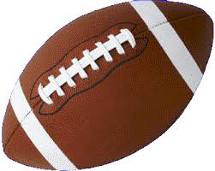 The St. Dominic Savio Eagle football team opened the 2016 football season on the road against the Hallettsville Sacred Heart Indians.
It was a tight defensive contest as the Eagles went toe-to-toe with the perennial TAPPS Division III state tournament Indians. Sacred Heart held a narrow 7-0 lead over the Eagles throughout the game as the Eagles would bend but not break. It wasn't until late in the game that the Indians iced the game to make the final score 14-0.
Coach Gutilla was proud of the team's overall effort against one of the toughest opponents on the schedule. Despite the loss Coach Gutilla believes the Eagles will be able to correct the mistakes they made in the first game and prove they will be legitimate contenders for the TAPPS Independent Division playoffs.
This Friday the Eagles are on the road again to face TAPPS Division II District 3 San Antonio Cornerstone Christian on the Cornerstone Christian campus at 7:30 pm.