Campus News
Savio Lady Eagles Golf Team takes 4th Place Honors at TAPPS State Tournament
May 04, 2016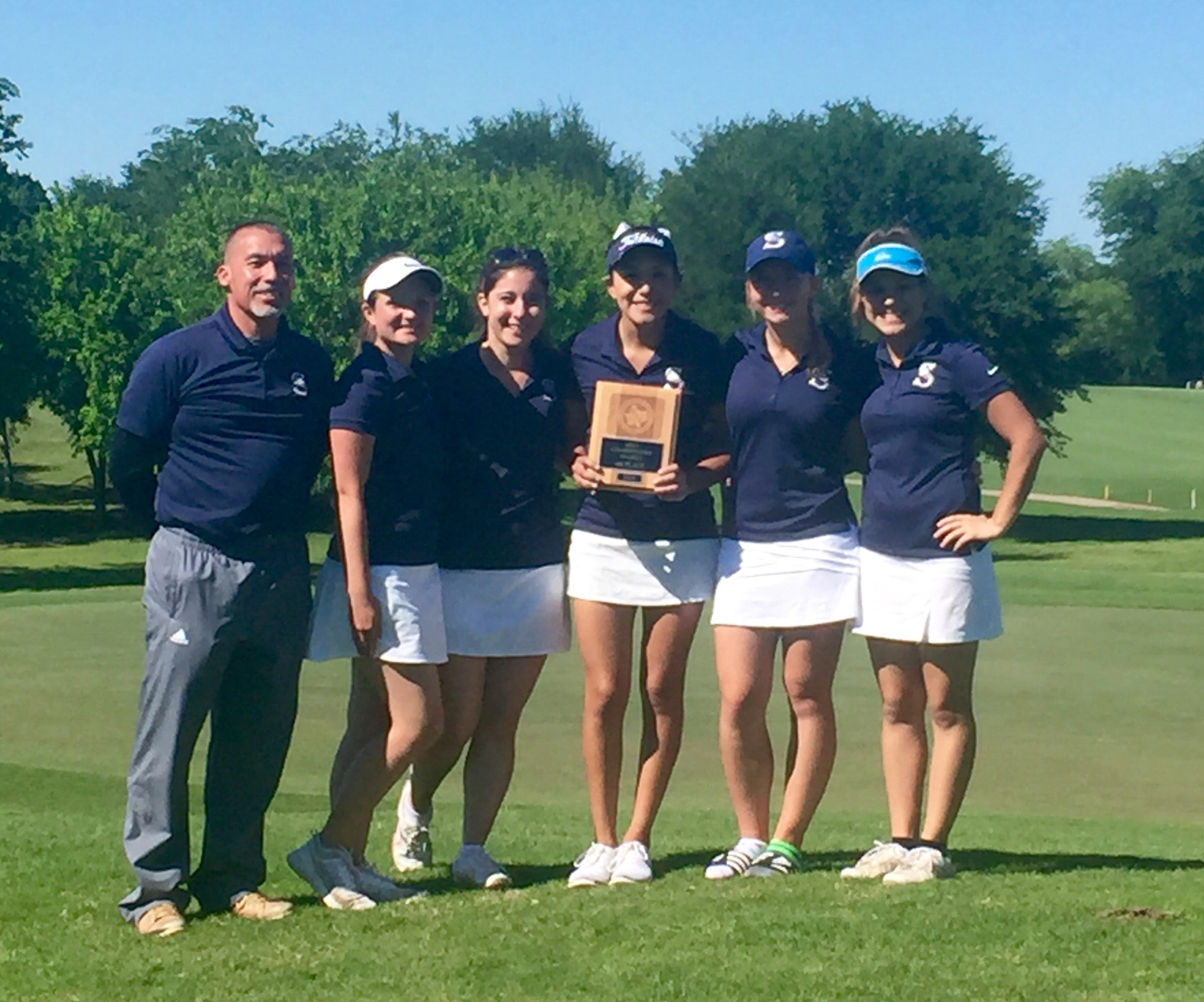 The 2016 TAPPS 4A State golf tournament was held May 2nd and 3rd at the Wildflower Country Club in Temple, TX. Tournament Bill Euler and TAPPS put together a great tournament fielded by State qualifiers from - Bullard The Brook Hill School, Corpus Christi Incarnate Word, Ft Worth Southwest Christian School, Grapevine Faith Christian School, Houston Second Baptist, Houston The Village School, Laredo St Augustine, Tyler Grace Community School, Frisco Legacy Christian Academy, Houston Lutheran South Academy, Midland Christian School, San Antonio Cornerstone Christian School, Victoria St Joseph High School, Carrolton Prince of Peace Christian School, Austin Hyde Park Baptist and our very own St Dominic Savio Catholic High School.
This season has been a great time for Central Texas golf as Mother Nature and the weather has cooperated beautifully. Except for a few rainstorms the temperatures were great. However, in golf, as there is always the occasional errant shot or ball in a divot to slow things down, so too the weather steps things up to add pressure to the moment. And this tournament was that time. The first round teed off on time and the first 6 groups were on the course when lightning struck and the golfers were pulled off the course for an hour and 45-minute delay. Play resumed and with colder temperatures and wet conditions, the field slushed around the course. Scores were higher than what each golfer was used to and there were grumblings, sad faces and even tears as the day ended.
Our Lady Eagles became part of the first day miseries and there was anger, tears and disbelief in their scores. As Coach likes to say, "They were passionate about their game". After a very nice dinner of pizza and pasta on Monday evening and a good night's rest, our Ladies came out to do what they had qualified for, take their place in the State Golf Tournament.
Tuesday's round began without a hitch. The entire field was greeted by a cool start and then a very sunny day. It was a very good day to be out on the course.
Led by Sr. Captain Savanah Acosta (99-94, 193 total), Sr. Shelbie Sagnes (95-109, 204), Jr. Connor Neill (119-112, 231), Soph. Shelby Ferraris (117-115, 232) and new comer Soph. Katie Jones (97-92, 189), our Lady Eagles coming into the tournament ranked 4th maintained their position and brought home the 4th place honors as 2016 State Champion Finalist.
It was a bittersweet season for Coach Luis Becerra as he sees several senior golfers leave the program for their new college lives. Coach only hopes that some of the golf lessons and colloquialisms are appreciated as these golfers navigate the course of life. He is also looking for the current Mens and Ladies teams to step up for next year and hopes to find passionate replacements for the graduating seniors.