Campus News
Missionary Ennie Hickman Coming to Savio!
February 16, 2016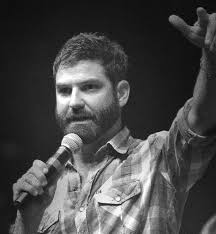 This Thursday Ennie Hickman is coming to talk with our community about love and relationships in honor of (though just a little late for!) Valentines Day. All are welcome to join us at 9:40am in the gym!
Ennie is a nationally known speaker with an infectious passion for Jesus and we are excited to have him here, you can check out some more about him on his Steubenville Youth Conference profile.
With a heart for the marginalized and the forgotten, missionary Ennie Hickman has traveled the United States and abroad for nearly two decades, sharing Jesus Christ with both the churched and the unchurched. As a host of the summer conferences and missionary with Adore Ministries, Ennie has helped transform thousands of lives. Currently, Ennie serves as Adore's President and is working to expand the apostolate to under-served families and young adults throughout the United States. Ennie serves with his wife, Cana, and their seven children in Houston, TX