Campus News
Savio Baseball Opens Season with Alumni Game
February 12, 2016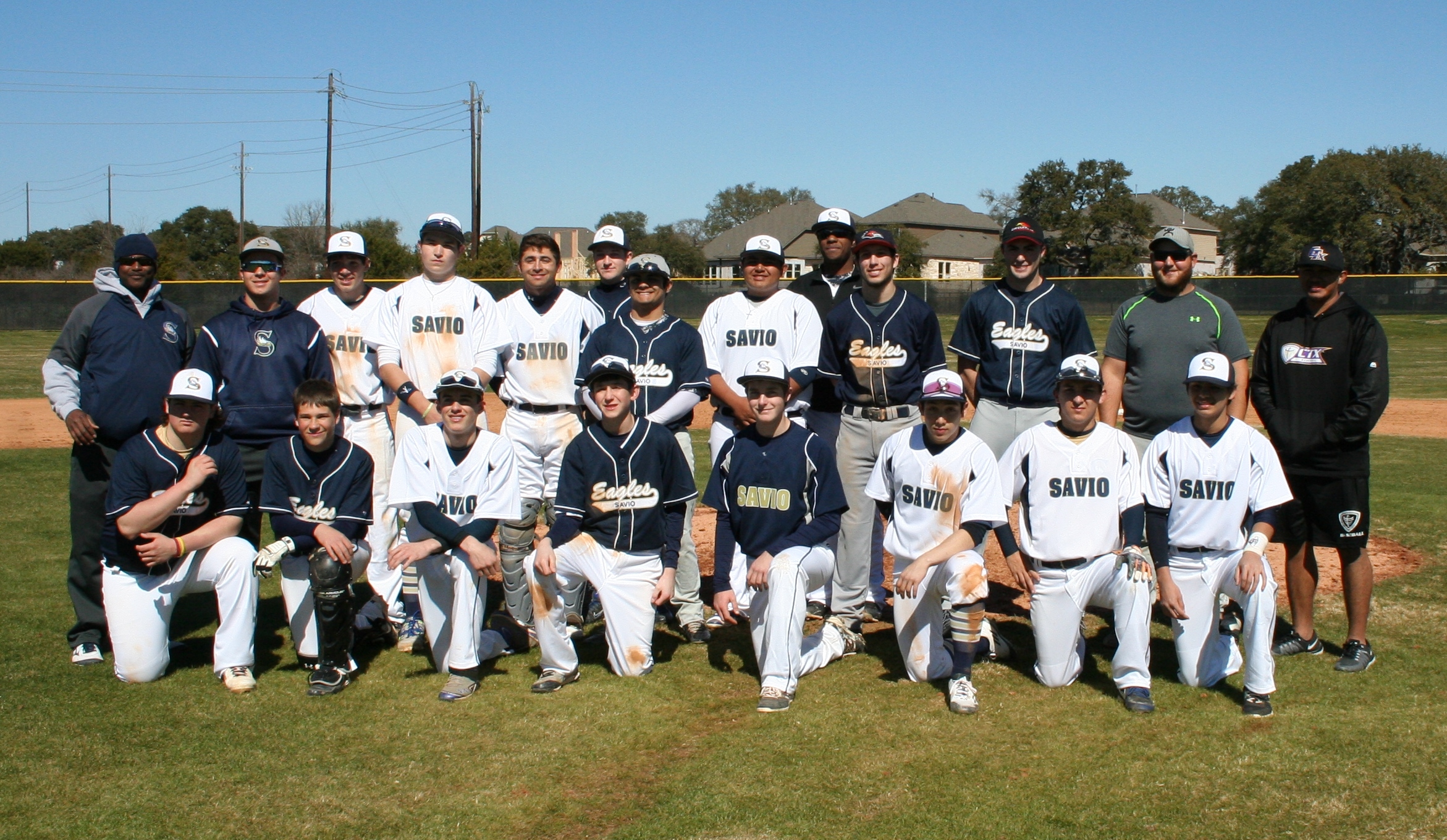 The Savio Baseball team kicked off the 2016 season on Saturday, February 6 as six former players from the classes of 2012-2015 returned to play in the Alumni Game.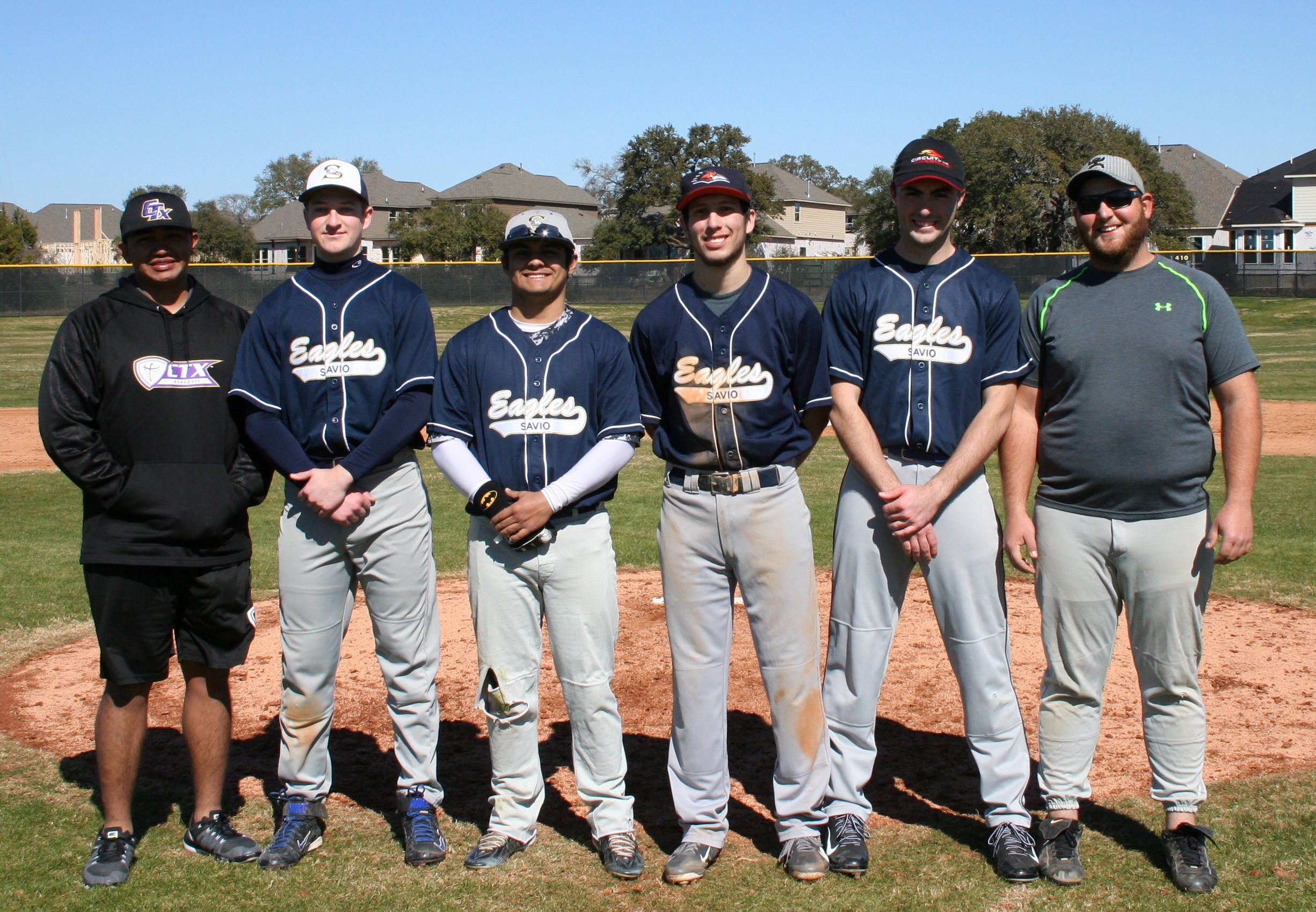 The former players (shown above from left to right) included Tyler Martinez, Schyler Hallberg, Miguel Serrano, Nick Zamora, Stephen Bierschenk, and Eddie Matthews.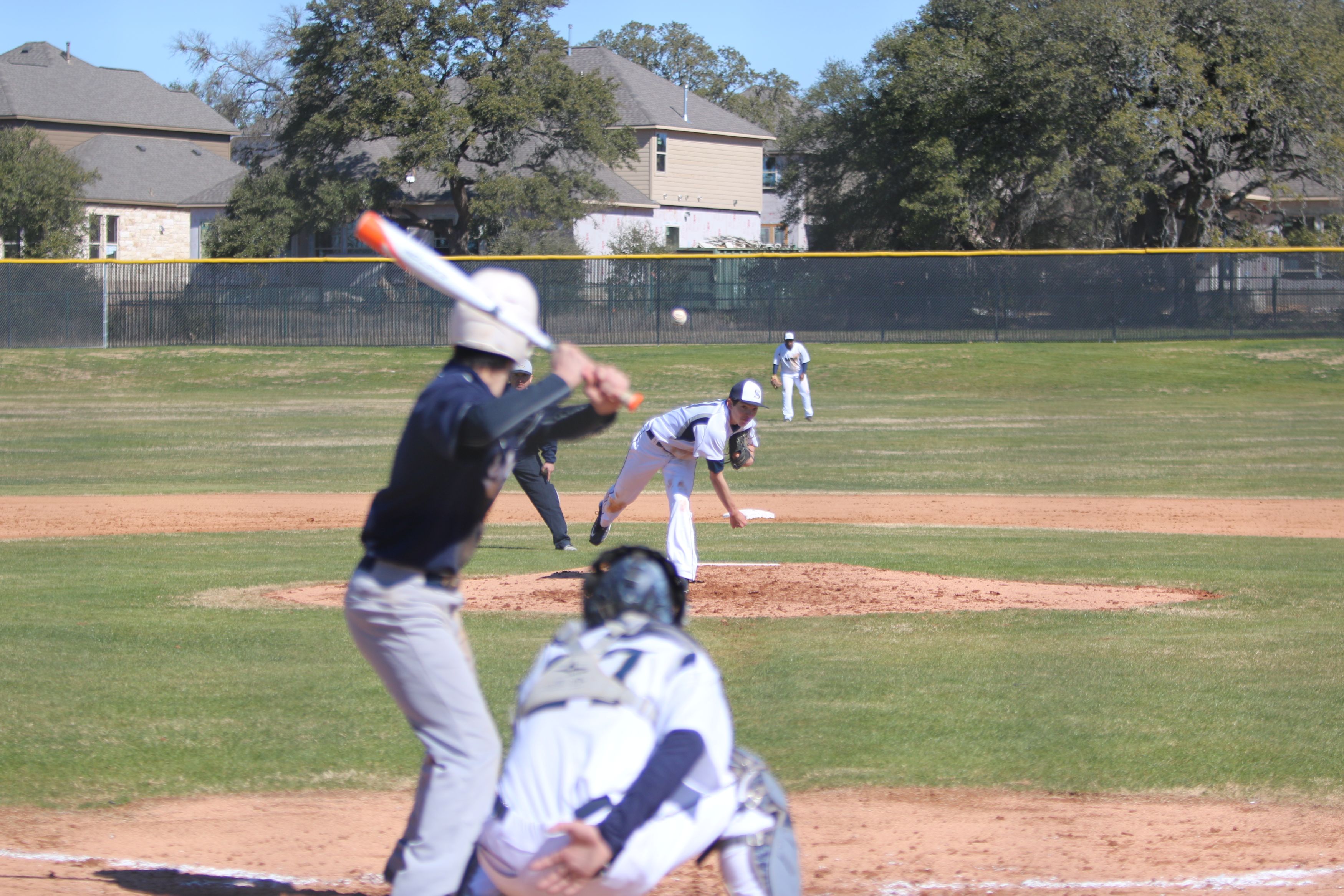 The pre-season scrimmage allowed all players the opportunity to participate in the game and included a couple of brother vs. brother rivalries. (Zamora brothers, Nick & Daniel shown above)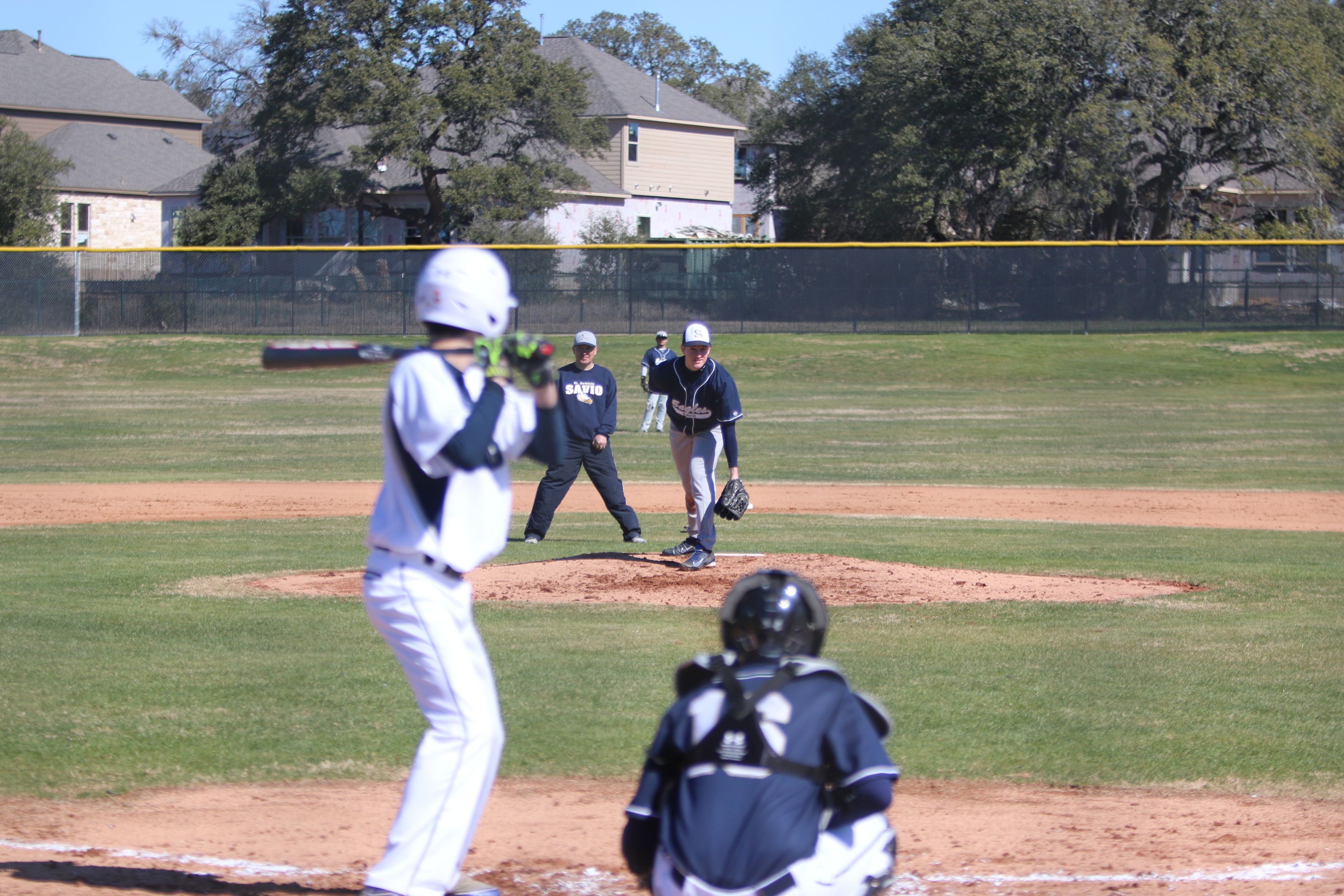 The final score was 6-3 with Savio defeating the Alumni team but everyone was a winner especially those who enjoyed a tasty burger or hot dog provided and grilled by the Martinez family. Many thanks to the fans who came out to watch and to the alumni players who returned to play. It was great to see them back on the Savio field!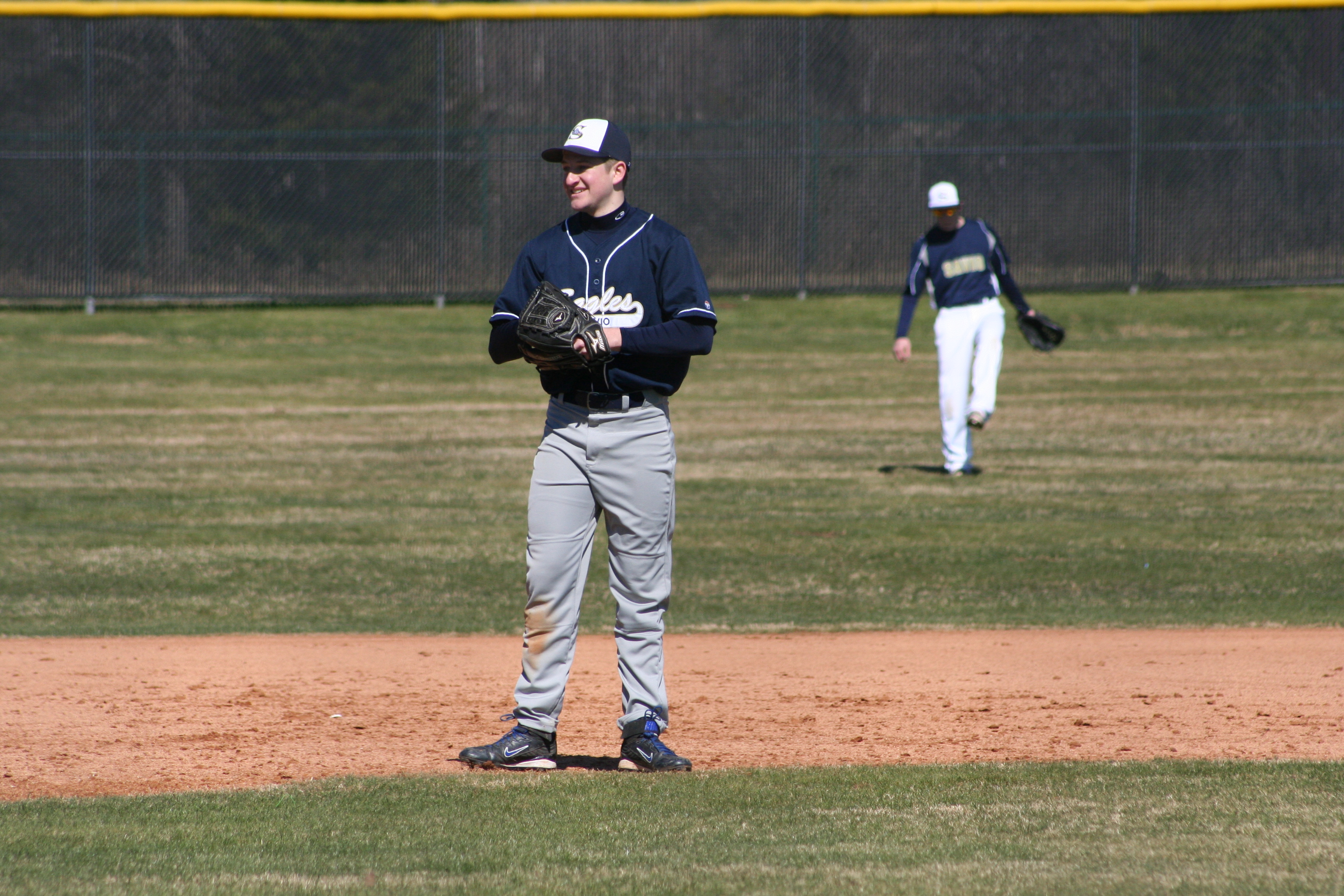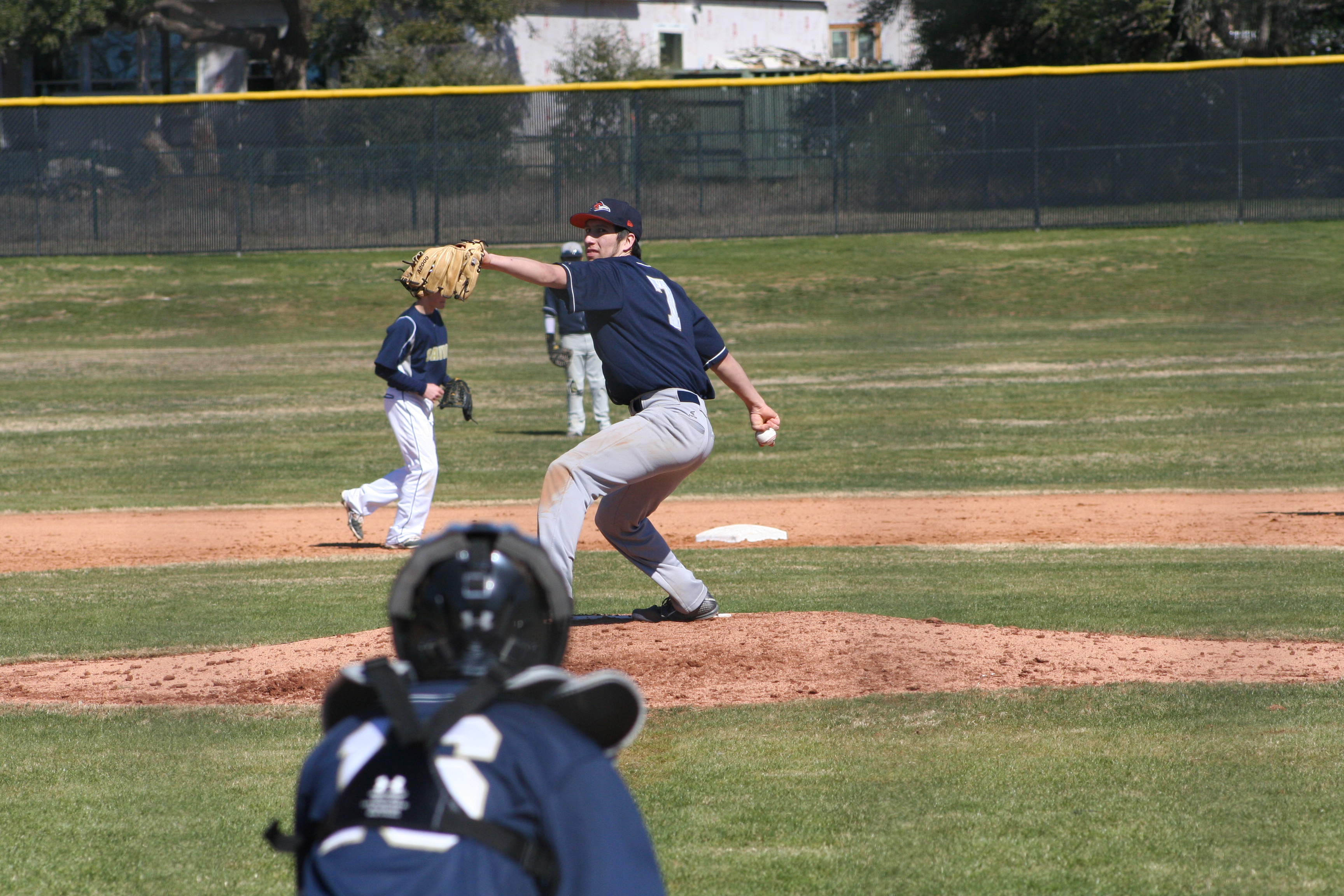 Schyler Hallberg Nick Zamora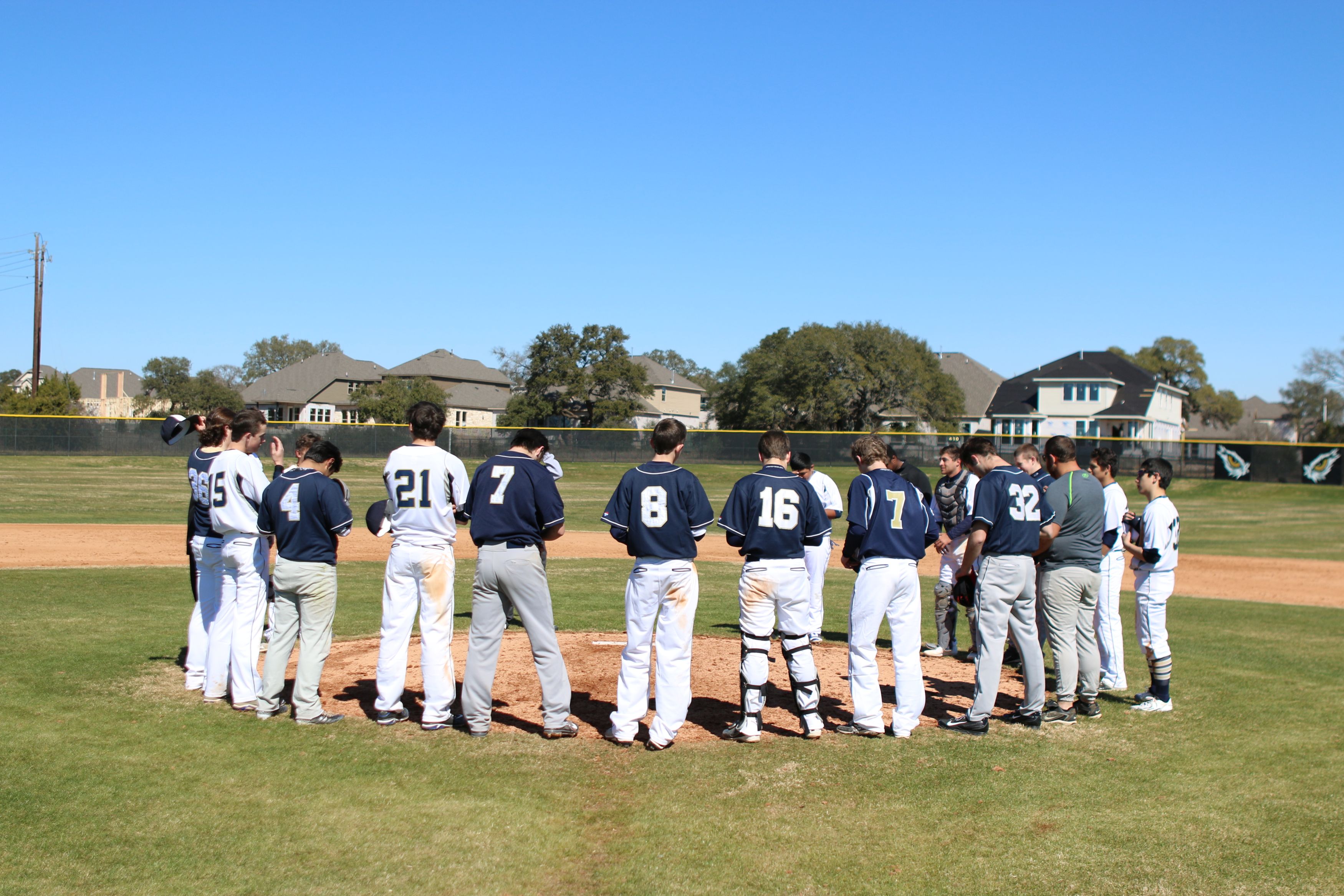 Post game prayer
The first official game of the 2016 baseball season is Saturday, February 13 as Savio hosts St. John XXIII. The junior varsity will play at 11 am followed by the varsity at 1 pm.
Come out and cheer on our teams!!