Campus News
Savio Football Sends Seniors Off With a Win!
November 14, 2015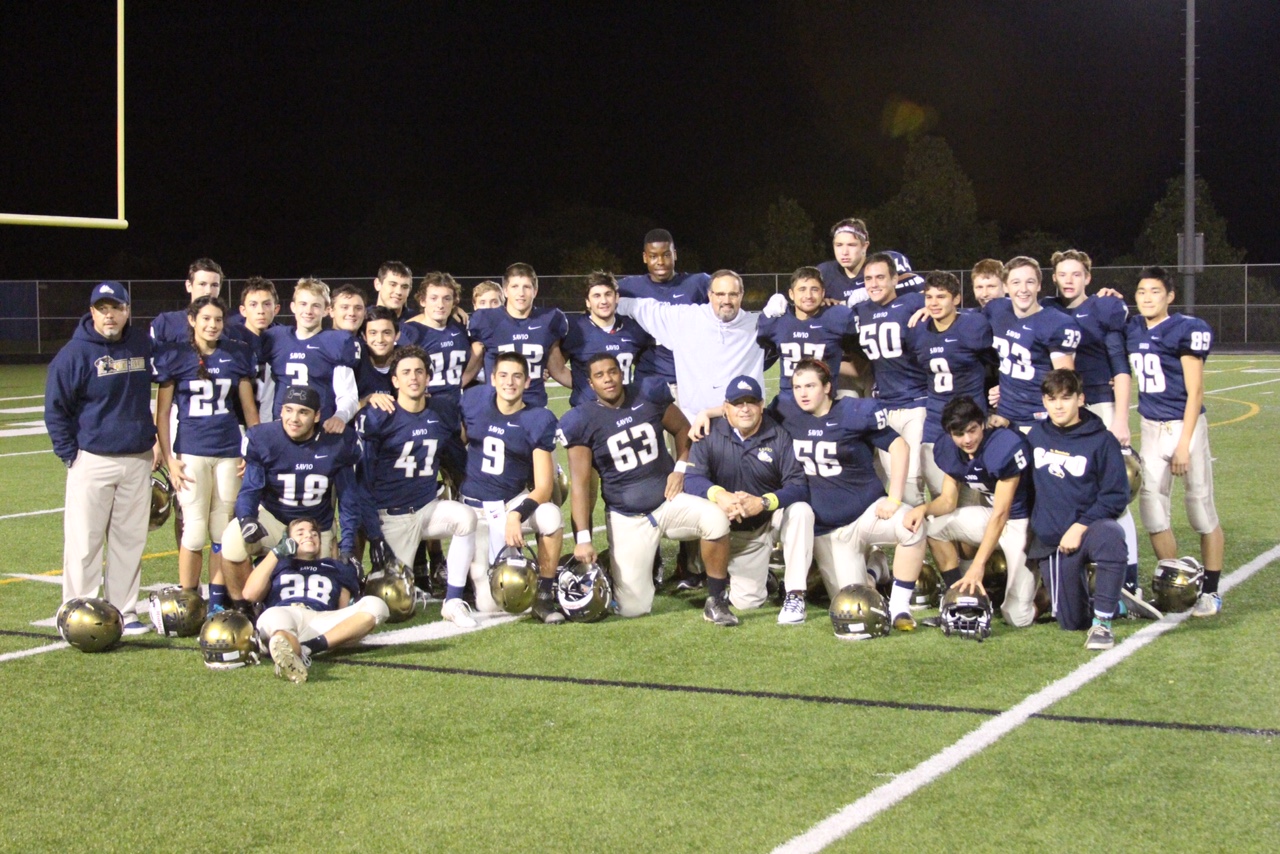 The St. Dominic Savio Eagles football team had an incentive to win, a very worthwhile incentive last Friday night as the Eagles bid farewell to their seniors with a resounding 37-20 victory over San Marcos Academy. On a perfectly cast fall evening in early November an emotionally charged Eagle football team was led to its fourth win of the season by nine determined seniors; Captains Marty Sedlacek, J.R. Flores, Simon Scales, George Miksch, and Logan Kuenstler, and Kayne Gonzalez, Michael Mole, Julian Sparks, and Bo Valko. Combined with the determination of the underclassmen, the Eagles offense exploded for over 450 yards of total offense, defensively held a potent SMA Bears offense in check for most of the night, and had stellar play on special teams.
Coach Gutilla was extremely pleased for the team, and especially the seniors. "My smile had everything to do with the smile on the players' faces at the end of the game. I was thrilled for them. It has been a tough season, but these kids continually fought hard. Their persistence and determination paid off tonight. They dug deep and found a way to finish it off the way we (the coaches) knew they could."
The Eagle offensive line opened huge holes in the Bear defense for senior RB George Miksch who finished the night with 182 yards rushing, and gave senior quarterback J.R. Flores the time to complete 5 of 8 passes including a 57 yard strike to sophomore wide receiver Mark Lacayo. Coach Gutilla commented, "The O Line played very well tonight. We focused on better execution of our plays all week at practice, and they got the job done tonight." "I'm very proud of this team, and especially the seniors."