Campus News
Savio Track Soars in Regional and State Competition
May 18, 2015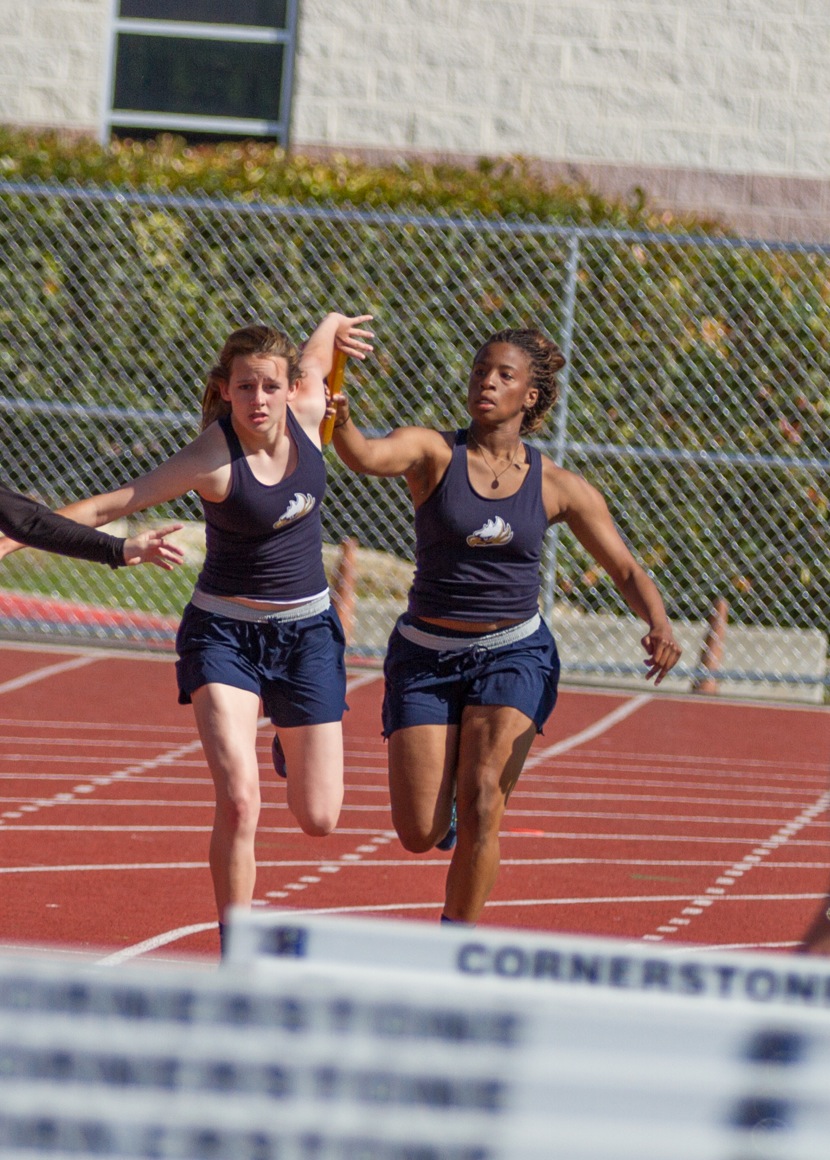 Savio Track sent 17 athletes (about 2/3 of the team) to TAPPS Regional Competition in a wide variety of boys and girls events. Our team gave the field "a run for their money" with many strong Regional performances, and 12 athletes qualified to continue to the TAPPS State 4A Championship in Waco. Here are the results of these competitions....(Spoiler: we now hold three State Champion Rankings and our ladies finished 4th in the State!)
The following athletes earned points for the Eagles:
Regionals (*Indicates continuing to State):

Ladies:
Alana McKendall*- 3rd Place 100m, 5th Place 200m
Kacie Mayberry*- 1st Place 400m, 1st Place 800m
Angele Kelly*- 4th Place 400m, 5th Place Triple Jump
Christionna Hawkins*- 2nd Place Shot Put
Melanie Shempert- 6th Place 300m Hurdles
4x200m Relay (Jennifer Ezuruike, Angele Kelly, Stephanie Moses, Ana Richie)*- 1st Place
4x400m Relay (Jennifer Ezuruike, Alana McKendall, Angele Kelly, Kacie Mayberry)*- 2nd Place
Team Overall- 4th Place

Men's:
Sean Casey*- 1st Place Discus, 3rd Place Shot Put
Julian Sparks- 6th Place 800m
Logan Blow- 6th Place High Jump
4x400m Relay* (Julian Sparks, Sam Alvardo, Steven Hampton, Victor Martinez)- 4th Place
Team Overall- 10th Place
(20 Teams competed at Regionals)

State
Sean Casey All State 1st Place Champion Discus, 5th Place Shot Put
Kacie Mayberry All State 1st Place Champion, both 800M & 400M Dash
Alana McKendell 6th place 100M Dash
Jennifer Ezuruike, Angele Kelly, Stephanie Moses Ana Richie- 3rd place 4x200M Relay
Jennifer Ezuruike, Stephanie Moses, Angele Kelly, Kacie Mayberry- 2nd place 4x400M Relay
Angele Kelly- 3rd place 400M Dash
Ladies Team finished 4th Place Overall in the State, winning Savio's first ever TAPPS State Meet overall plaque, now residing in the athletic trophy case.
It is worth noting that the Boys 4x400m Relay (Julian Sparks, Sam Alvarado, Stephen Hampton, and Victor Martinez) finished 7th in the State and set a new school record at the Regional Meet. Also worth noting is that, in many of the boy's and girl's events, times and distances of 4A competitors were superior to those in the 5A division.
Head Coach, Leonard Brantley sent this message to his team: "I am extremely excited about the future of the Savio Eagles Track and Field Program. In addition to our Girl's 1st Place District win and 4th Place State finish, I want to express my excitement about the accomplishments of our Boy's team. These young men have come a very long way and the sky is the limit for them. Thank you everybody, for your undying support for this team, and we are looking forward to even a better year next... if God is willing. Thank you Savio Track Boys and Girls for trusting and believing in what we do as coaches. Much Love Always Coach B."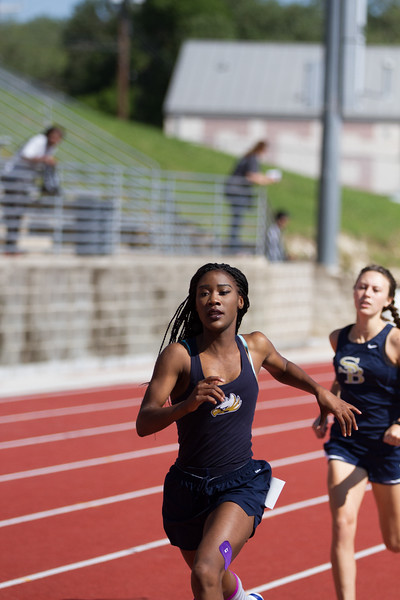 Kacie Mayberry: State Champion 800m and 400m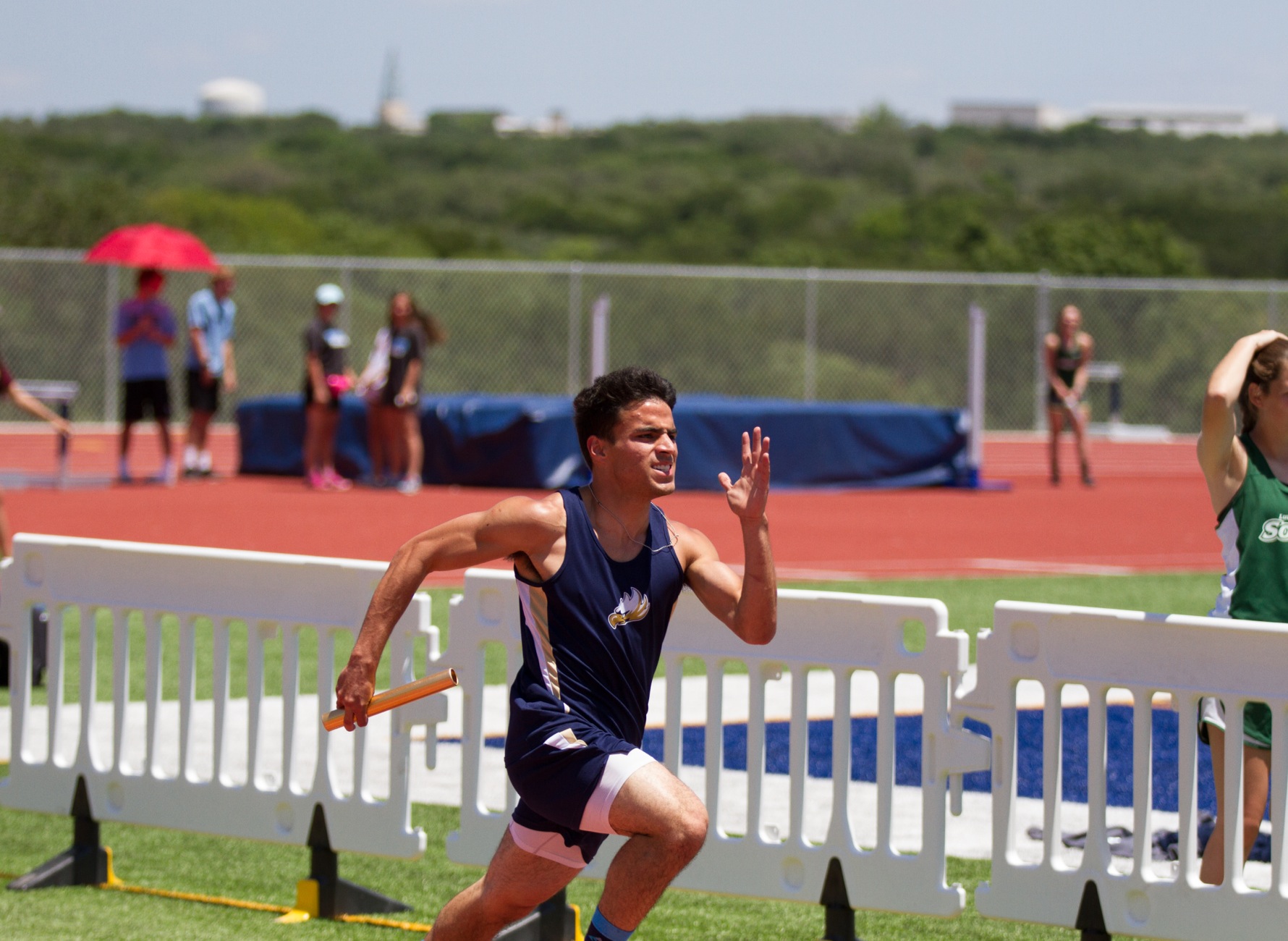 Team Captain, Sam Alvarado in the 4x400m