Campus News
Savio's Sean Grieshop Competes Against Olympic Gold Medalists
April 21, 2015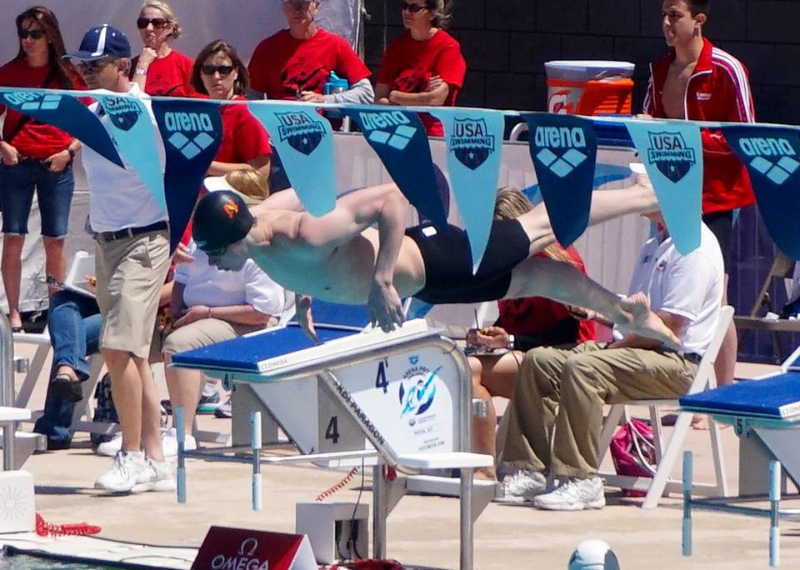 This month, Savio Sophomore Sean Grieshop accomplished what most competitive swimmers dream of - the opportunity to compete against gold medal Olympians. It all happened at the USA Swimming's Arena Grand Prix in Mesa, Arizona the week of April 15th.
This long course (50 meter pool) meet is at the beginning of the competition season for Sean. He had just completed an intense weekend at the Olympic Training Center working on stroke, technique and high altitude training. At the meet, Sean swam his usual repertoire of events - the 200 IM, 200 backstroke, 200 breast, 400 free and 400 IM. During prelims of the 400 IM, Sean swam fast enough to earn a return trip to swim during finals that evening. He was seeded fourth. The first seed was 26-year old Tyler Clary, an Olympic gold medalist in the backstroke. Second seed was Conor Dwyer, who at 25 years is also an Olympic gold medalist. Sean took third place in that 400 IM. He also swam finals in the 200 IM, 200 back and 400 free, but says coming in third next to Clary and Dwyer was the highlight of the meet, and his month for that matter!
Congratulations Sean!