Campus News
Savio Baseball Seniors Shine on Senior Night
April 18, 2015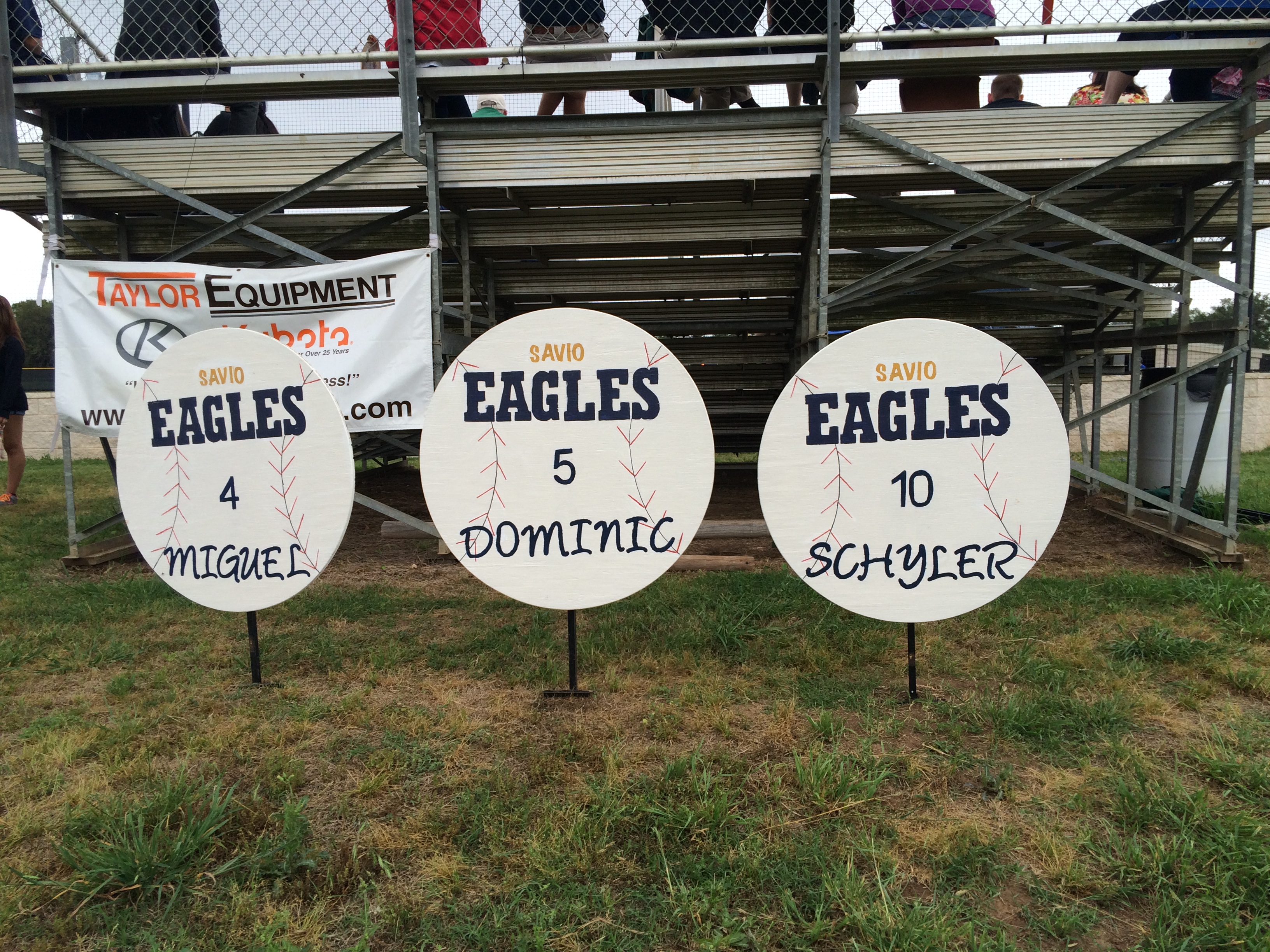 All three Savio seniors played a significant role in the Eagles 5-0 shutout over Reicher at home
Friday
night.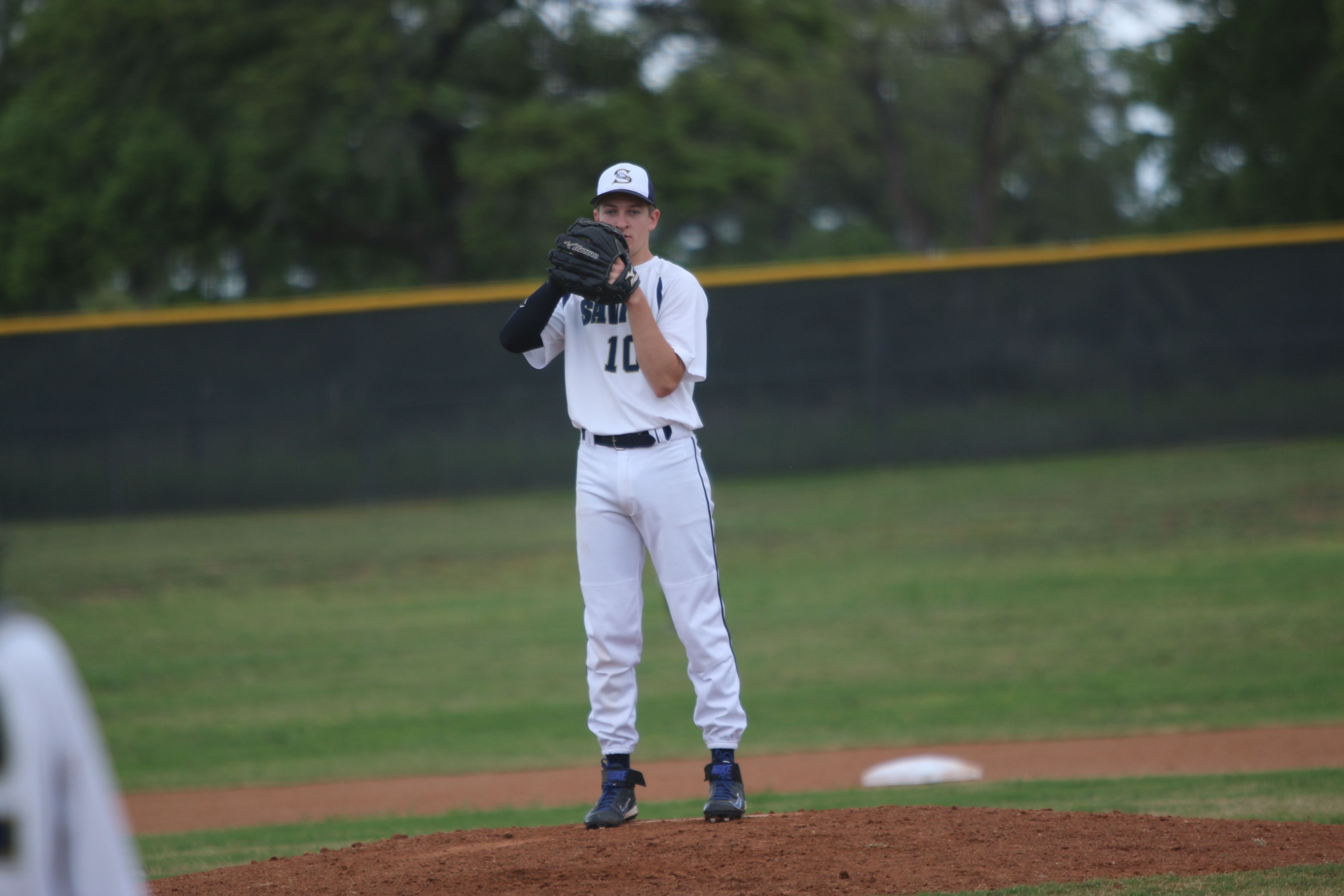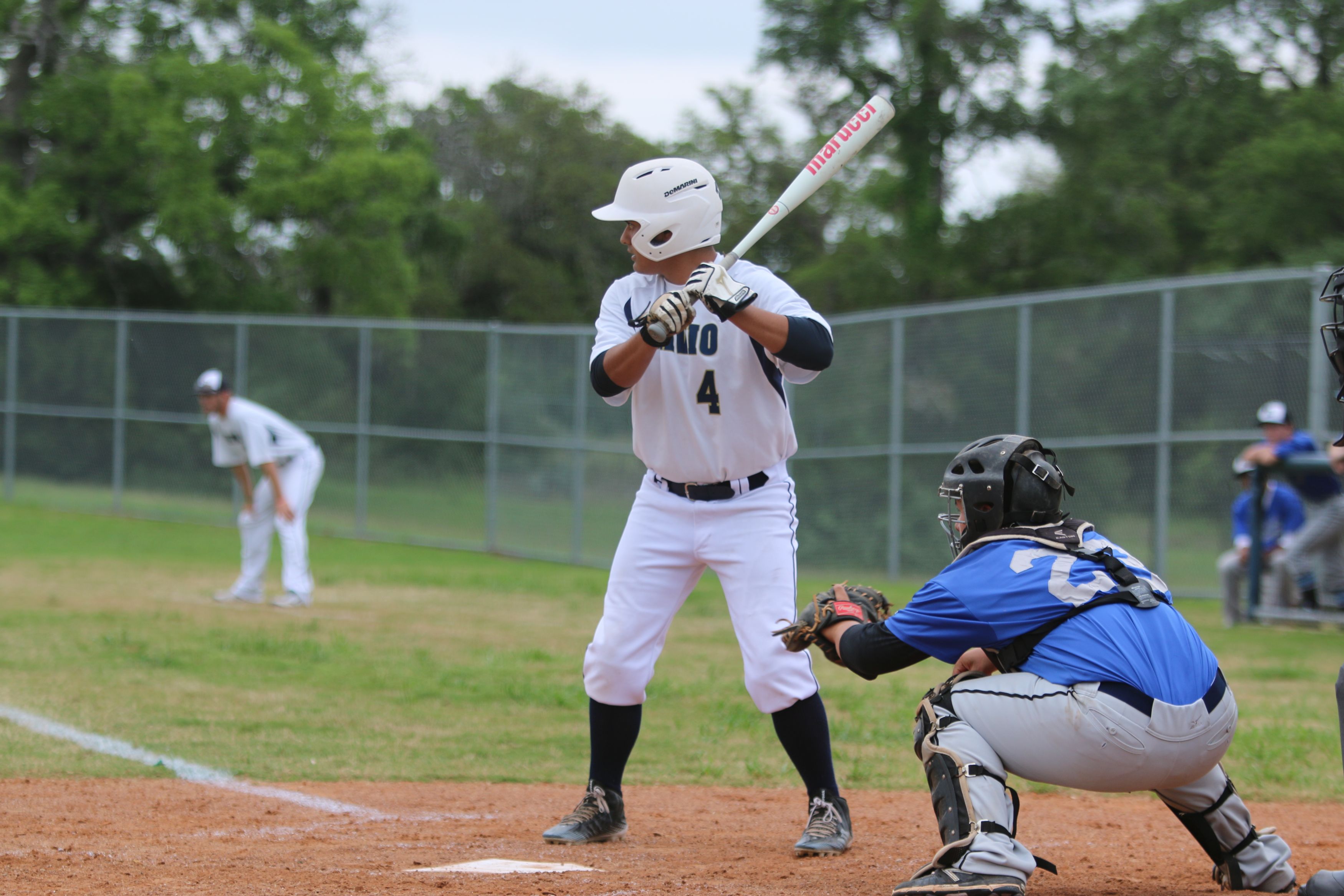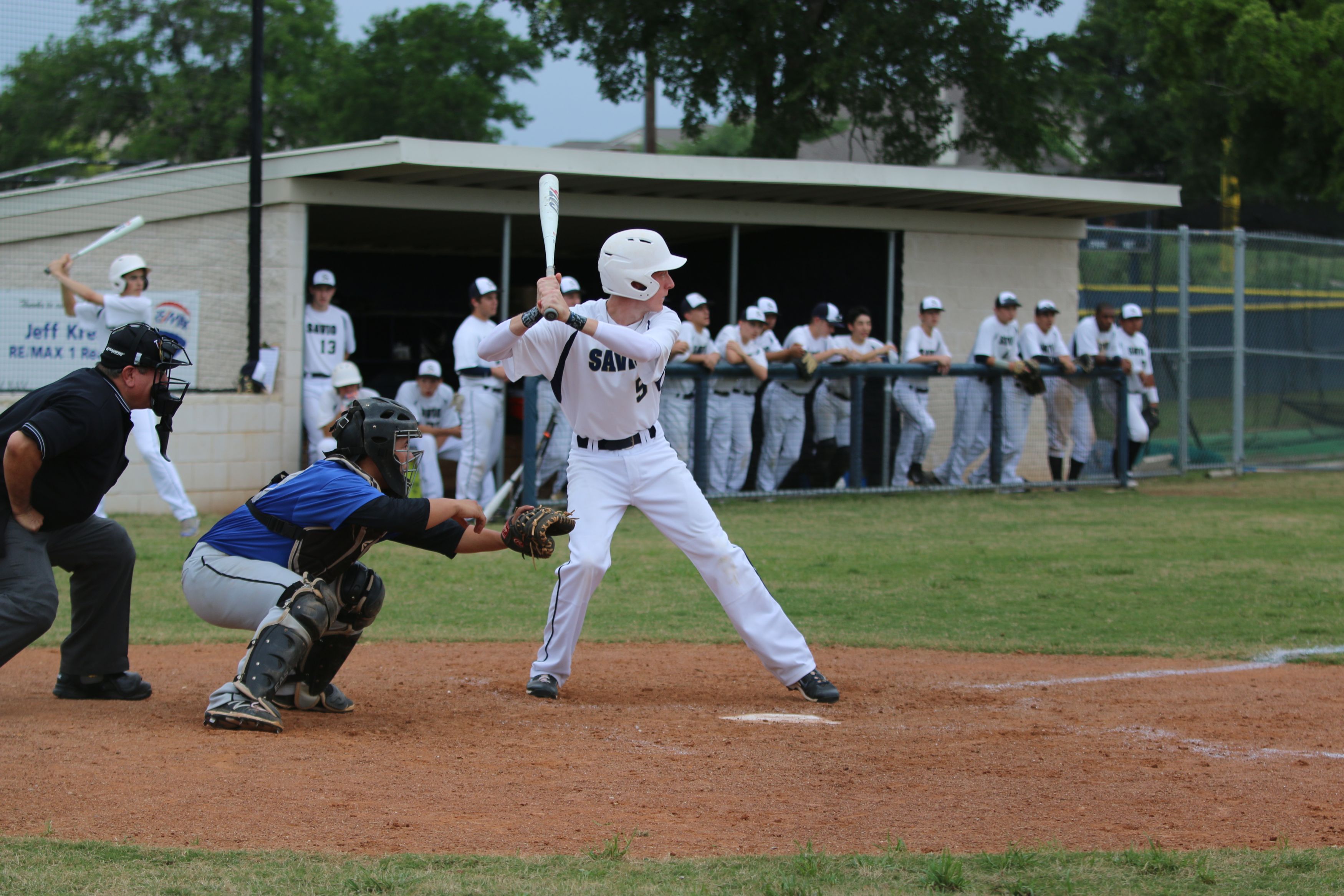 Senior Schyler Hallberg struck out 5 Cougars while giving up only one hit in securing the win. Senior Miguel Serrano went 1 for 1 driving in the Eagles first run in the 2nd inning and senior Dominic Kress also went 1 for 1. Sophomore Brandon Rodi went 2 for 3 and John DiGravio hit a double and scored on Serrano's hit.
The game was delayed for 30 minutes during the bottom of the 3rd inning due to lightning with the Eagles up 4-0. When the game resumed, the Eagles added one more run before the game was called due to rain during the top of the 6th inning resulting in the 5-0 win.
After the game, a ceremony was held inside the school honoring the three seniors (Schyler Hallberg, Dominic Kress, and Miguel Serrano) and their families. Each senior was recognized for his accomplishments on the field and in the classroom and many humorous stories were shared.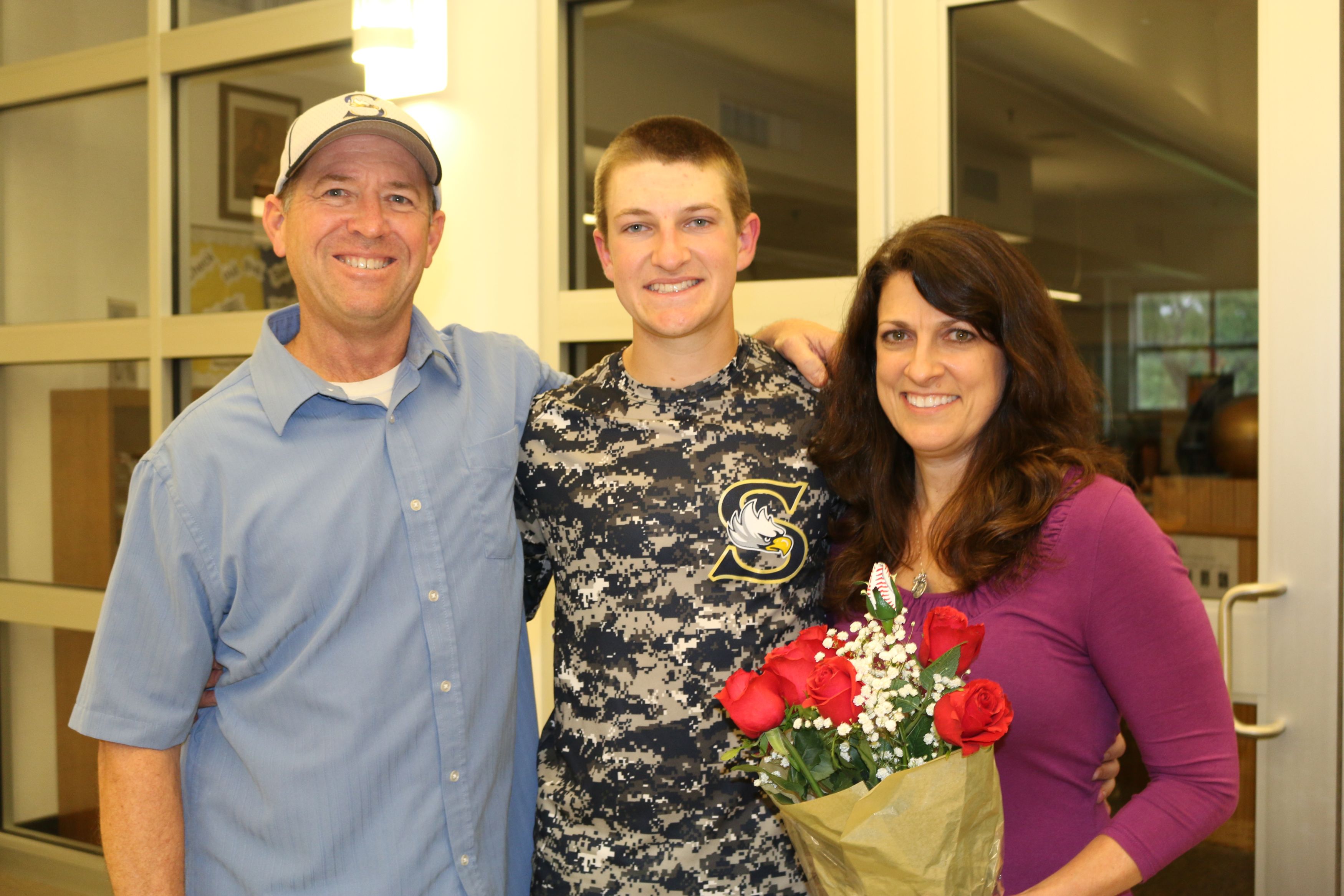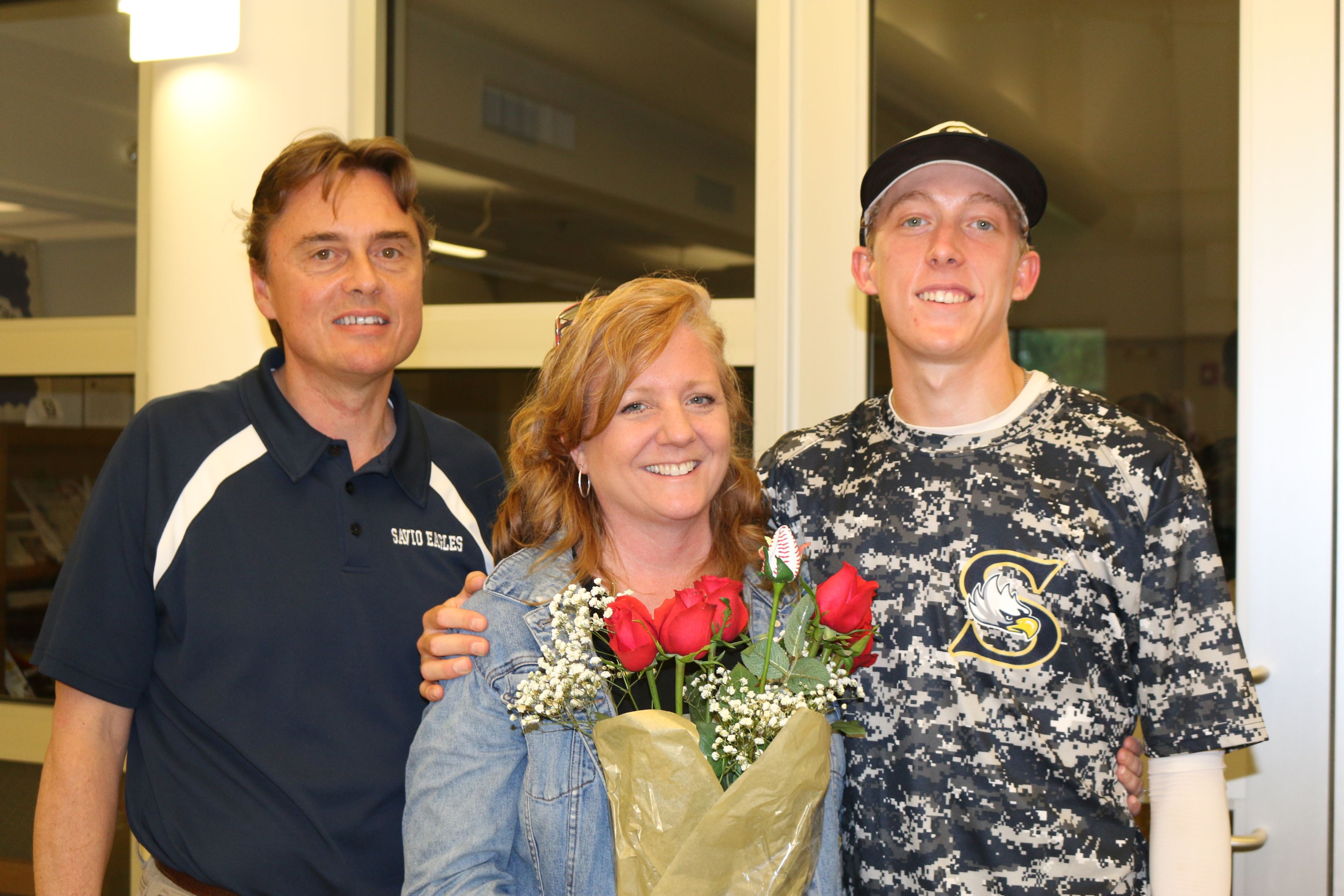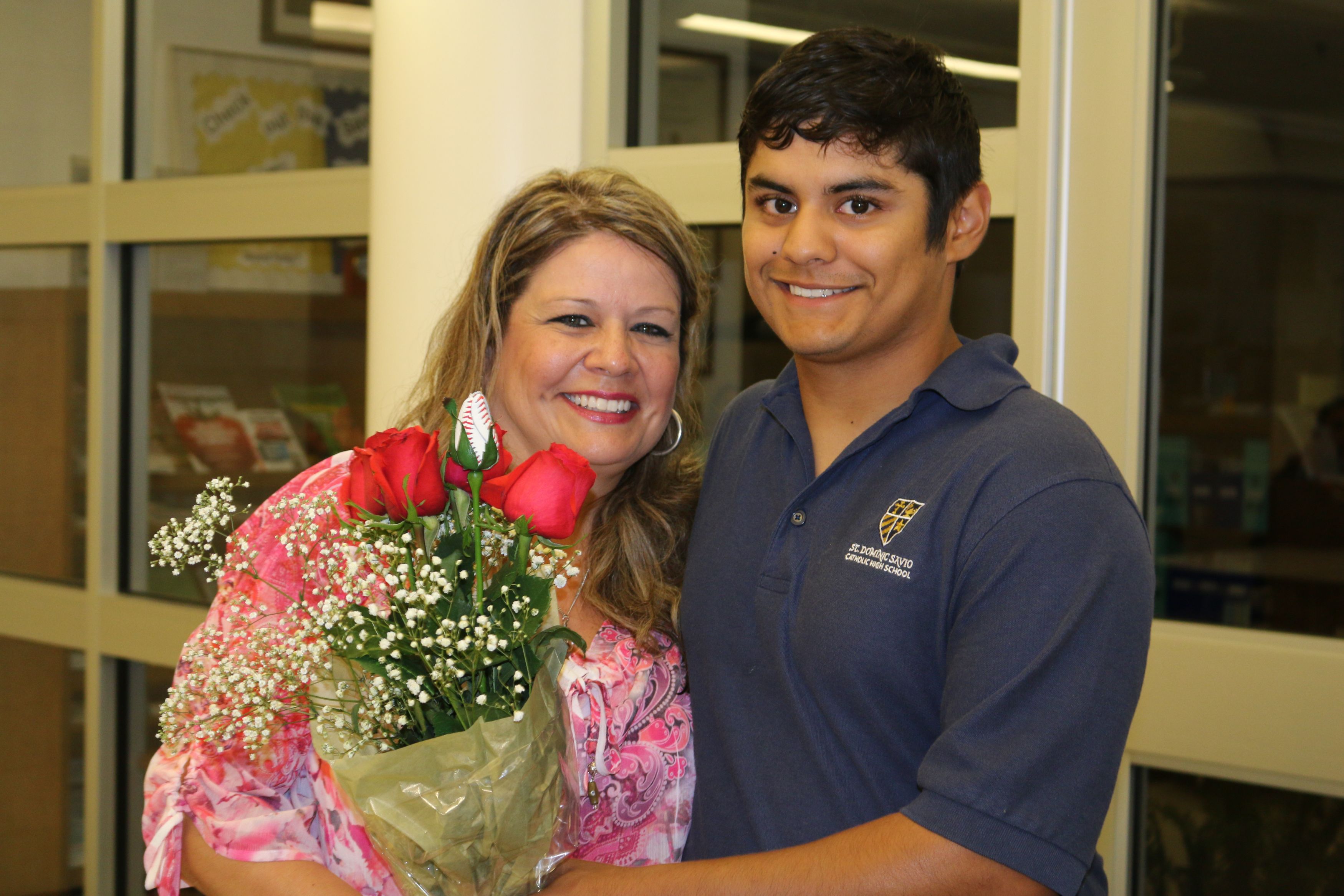 ​
The ceremony included the dedication of a bench to honor the memory of Joe Serrano, late father of Miguel. Joe was a devoted fan and supporter of the Savio baseball program. The Joe Serrano Memorial Bench will be placed at the Savio baseball field.
Savio baseball plays at Waco High School in a non-district game
on Tuesday
(4/21) at
7 pm
. The final game of the regular season is
Friday
(4/24) at Regents.