Campus News
Eagles Tennis Dominates District
April 02, 2015
The Savio boys and girls tennis teams set new "firsts" for the school at this year's district tournament.
For the first time since the formation of a tennis team at St. Dominic Savio Catholic High School three years ago, the team decisively won the second place team award in the tournament. This award was given based on points accrued across all boys and girls events.
"The team has dedicated a lot of time and energy in and out of practice to not only improve their tennis game since last year, but also to strengthen relationships of friendship and support between players. It is amazing to see their commitment to hard work pay off," Head Coach Garrett Pekar said.
The tournament, held at Hyde Park High School, lasted from March 31 to April 1. By the end of two long days of competition, many Eagles players earned top places in their events.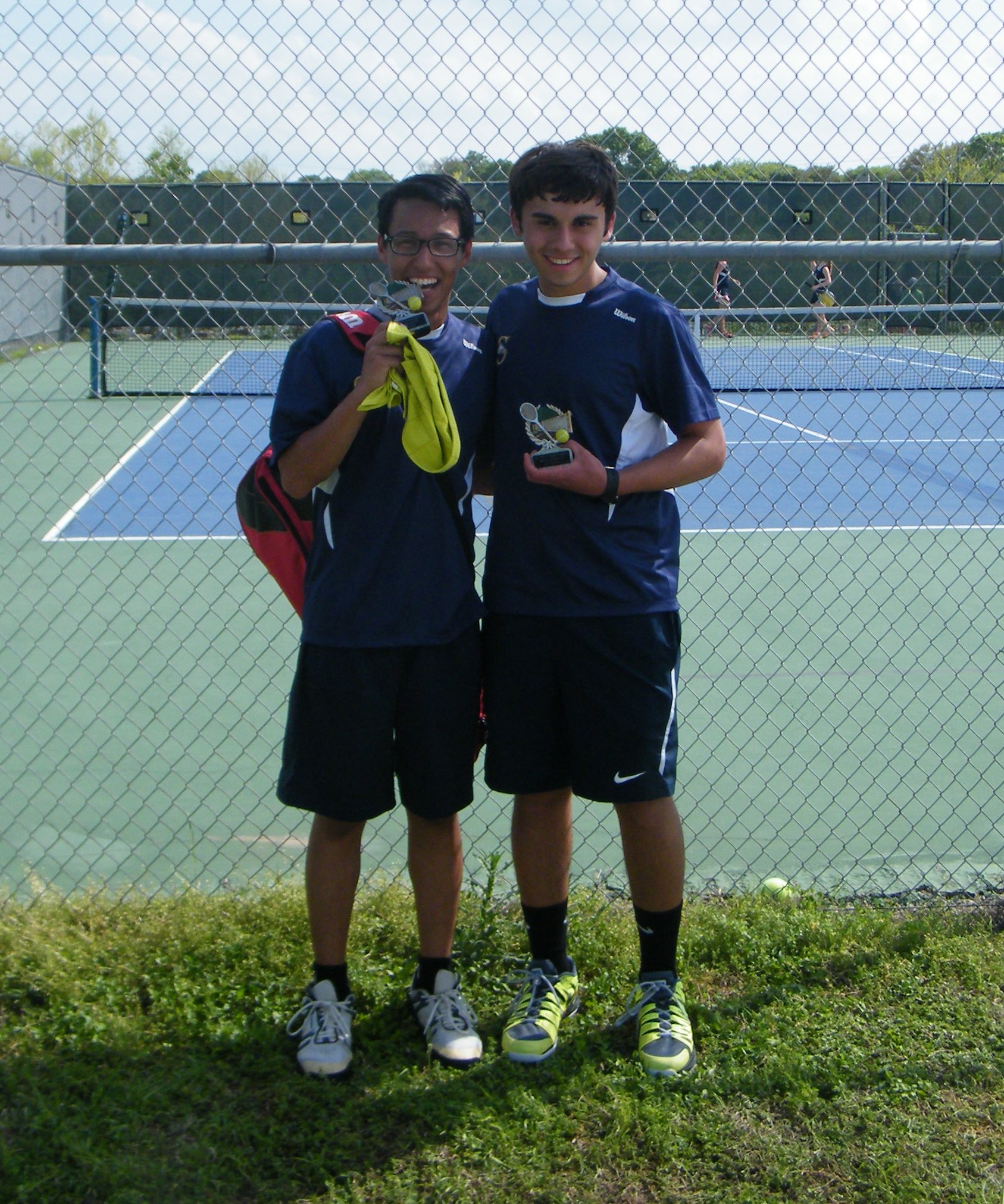 Zac Ortiz, senior, and Peter Spangle, junior, won first place in boys doubles after winning their final match in a tie-breaker over a duo from Regents. This is the first time Savio has ever taken first in a district tennis event in school history.

The boys singles players also had a strong showing. Anthony Vento, sophomore, won second place in singles. In the tournament finals, he improved his performance over the pre-district tournament by leaps and bounds.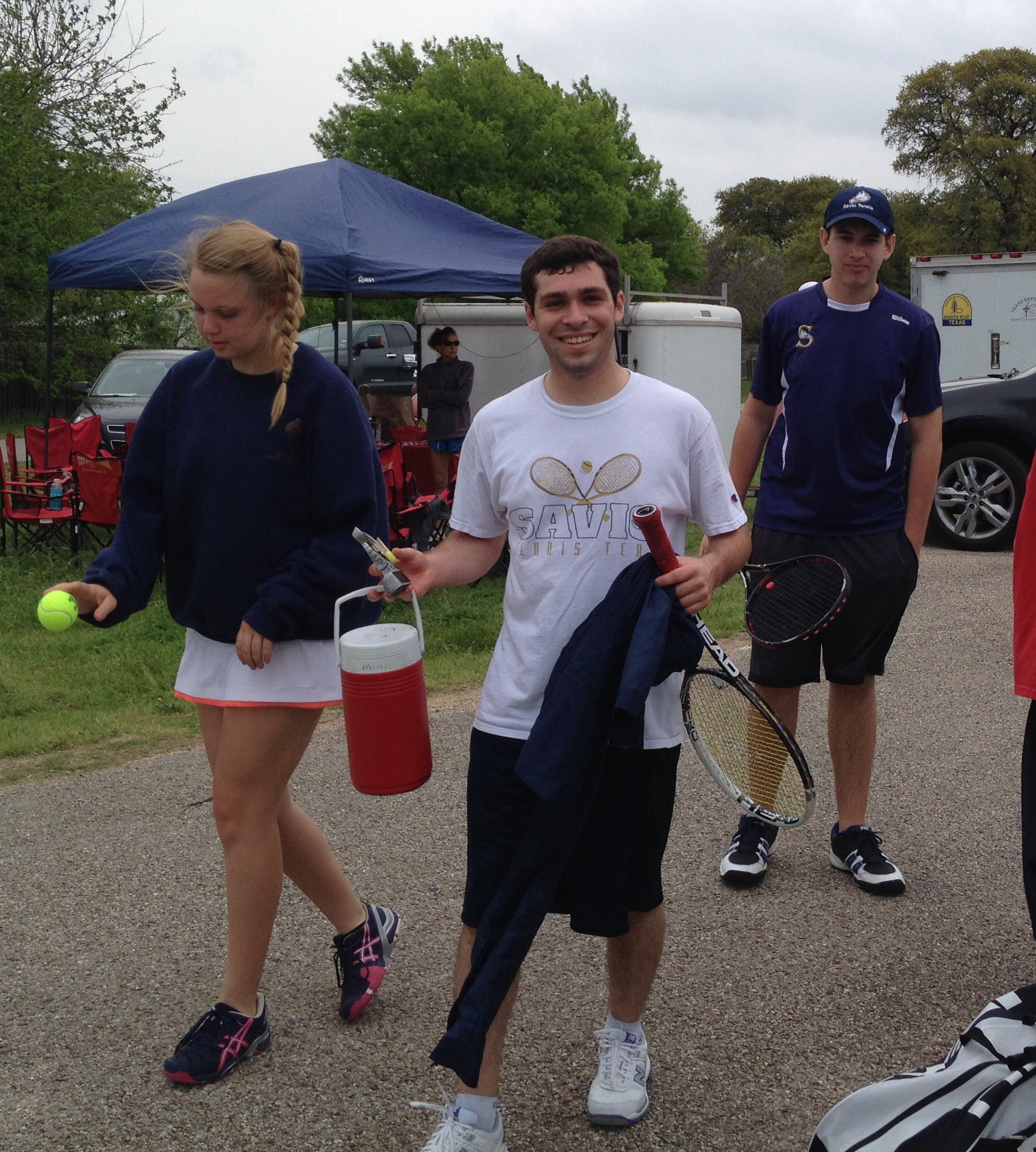 Jacob Mink, senior, won third place in singles in a match that tested his physical endurance and his mental toughness.
Calvin Nazareth, senior, and Nicky Butler, sophomore, won first place in consolation boys doubles. The two battled injury and illness throughout the tournament to still compete strong.
In girls singles, two of Savio's own will meet in the consolation final. Michaela Ratcliff, senior, and Allison Meskill, junior, still have to finish their final match, but fortunately, a Savio victory is assured.
"The boys and girls competed well all tournament and all season," Coach Pekar said. "It came down to every match we won to earn second place as a team, an accomplishment for which I am proud to congratulate the team."
The top three places in each event in the district tournament have also qualified for the state competition. Ortiz, Spangler, Vento, and Mink are all headed to the state tournament in Waco on April 15.