Campus News
Savio Track Competes in Copperas Cove
February 23, 2015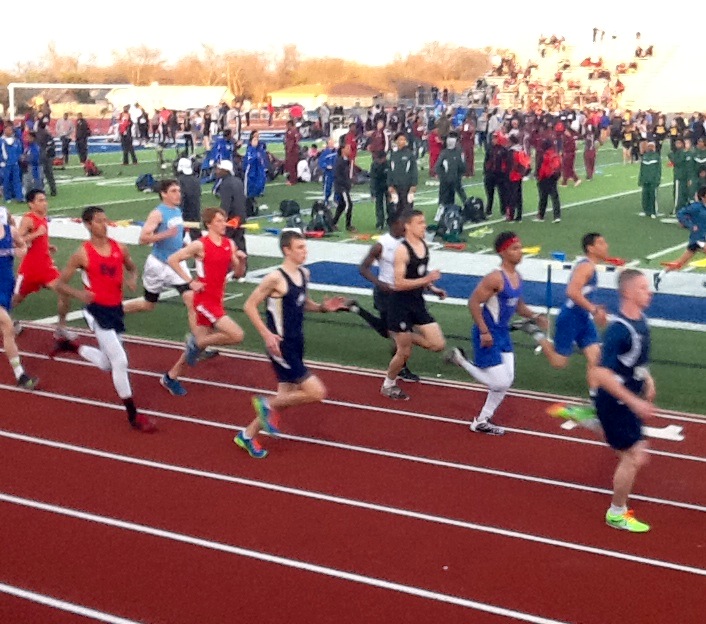 St. Dominic Savio was the only private school present at the Bulldawg Relays in Copperas Cove this weekend. The competition was comprised of 26 5A & 6A public high schools from across the state and one 4A Catholic High School from North Austin (Go Eagles!).
The ten athletes who were available to attend this meet (most of the track team is still involved in playoffs for winter sports) acquitted themselves admirably amidst this large and competitive field!!
Top Results:
Kacie Mayberry- Winner of the Varsity Girls 800m, 6th place Varsity Girls 400m
Sean Casey- 3rd place, Varsity Boys Discus
Jennifer Ezuruike- 6th place, JV Girls 400m
Victor Martinez- 4th place, Freshman Boys 400m
Joseph Prybyla blasted through his personal best in the 3200m and followed with another PR in the 1600m.
Unofficial results: Sadly, the official time-keeping system was not functioning consistently throughout the event, so we are unable to provide exact placement and times for all our competitors. Still, let's just say this.... our athletes were in the mix of every event entered. There were multitudes of entries in each event, and we bested many athletes from much larger organizations. The team can take home a lot of confidence and pride from this event, knowing that they are competitive at any level.
It is something of an understatement to say that our kids had a positive and enjoyable experience and that parents in attendance were impressed with the team and excited for their children.
Coach Brantley reports, "I am just really excited about the potential of this team! I was very pleased with the way our track team competed this weekend at the Bulldawg Relays in Copperas Cove."