Campus News
Savio Senior Josh MacKay Accepts Football Scholarship to Benedictine College
February 13, 2015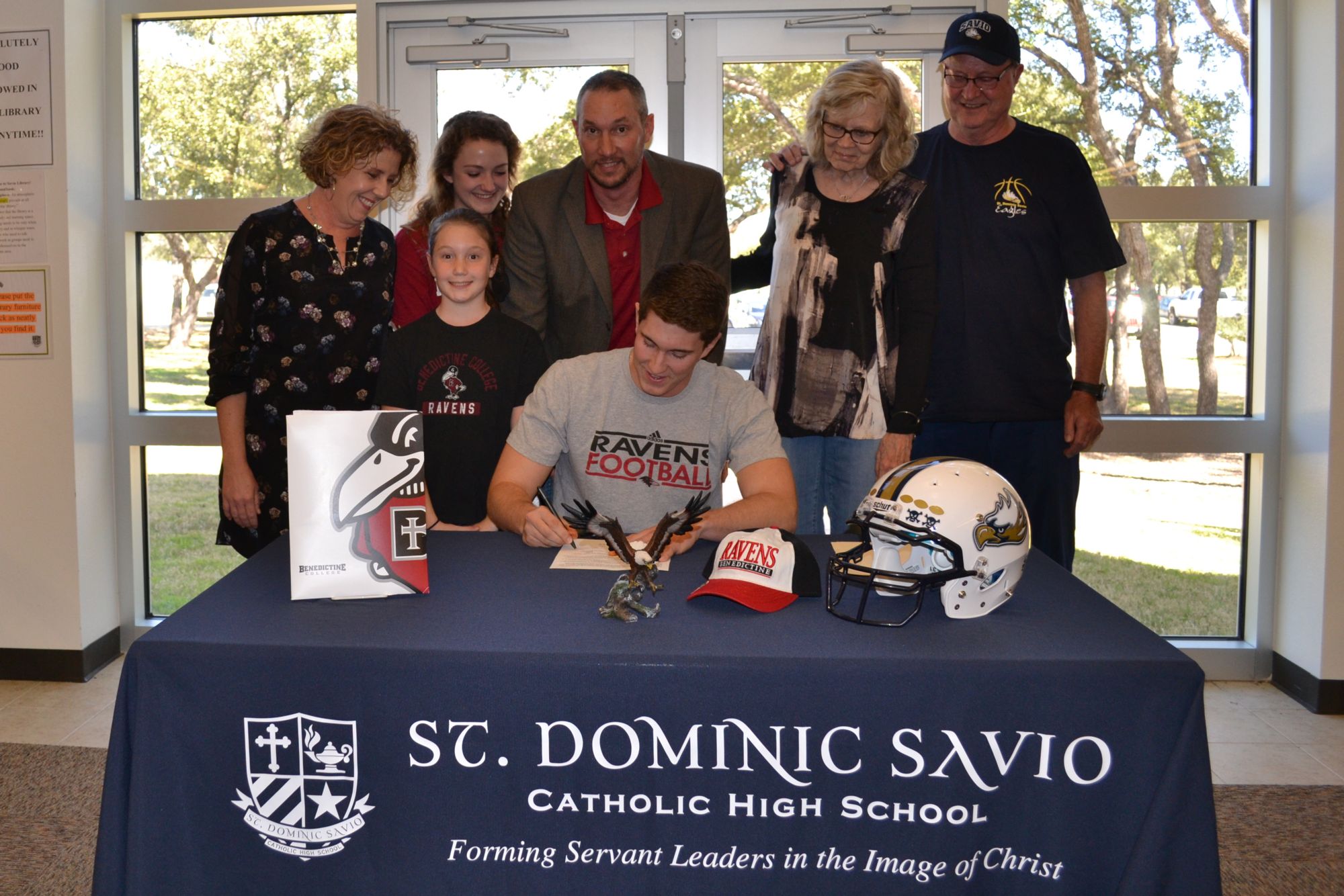 On Monday, February 9th, St. Dominic Savio senior football player Josh MacKay signed a football letter of intent to Benedictine College in Kansas. The 6'2-220 pound Eagle linebacker is the first Savio football player to accept an actual football scholarship offered by a college or university. He certainly won't be the last as far as head football coach Joe Gutilla is concerned.
"I believe we have started something very special in this football program. Josh is just the first. I call this group of seniors the builders. They have laid the foundation for us to build upon, and I am confident we will eventually have an outstanding football program, and a number of young men who have the ability to play at the next level."
MacKay played four of years of varsity football for Savio. As a senior he was one of three team captains, and was a two-way starter. Coach Gutilla pointed out that "Josh rarely came off the field." Josh led the defense in tackles (67), recorded 2 sacks, had 1 interception, caused 2 fumbles, and recovered 3 fumbles. Josh also was the starting right guard on offense in helping to lead senior Sam Alvarado to the school rushing record.
Josh will be attending Benedictine College in Atchison, Kansas. The Ravens are a member of the Heart of America Athletic Conference (HAAC), a perennial contender for the HAAC championship, and a frequent member of the NAIA top 25.