Campus News
Savio Boys Basketball Continues Undefeated in District Play With Win Against St. Michael's
February 11, 2015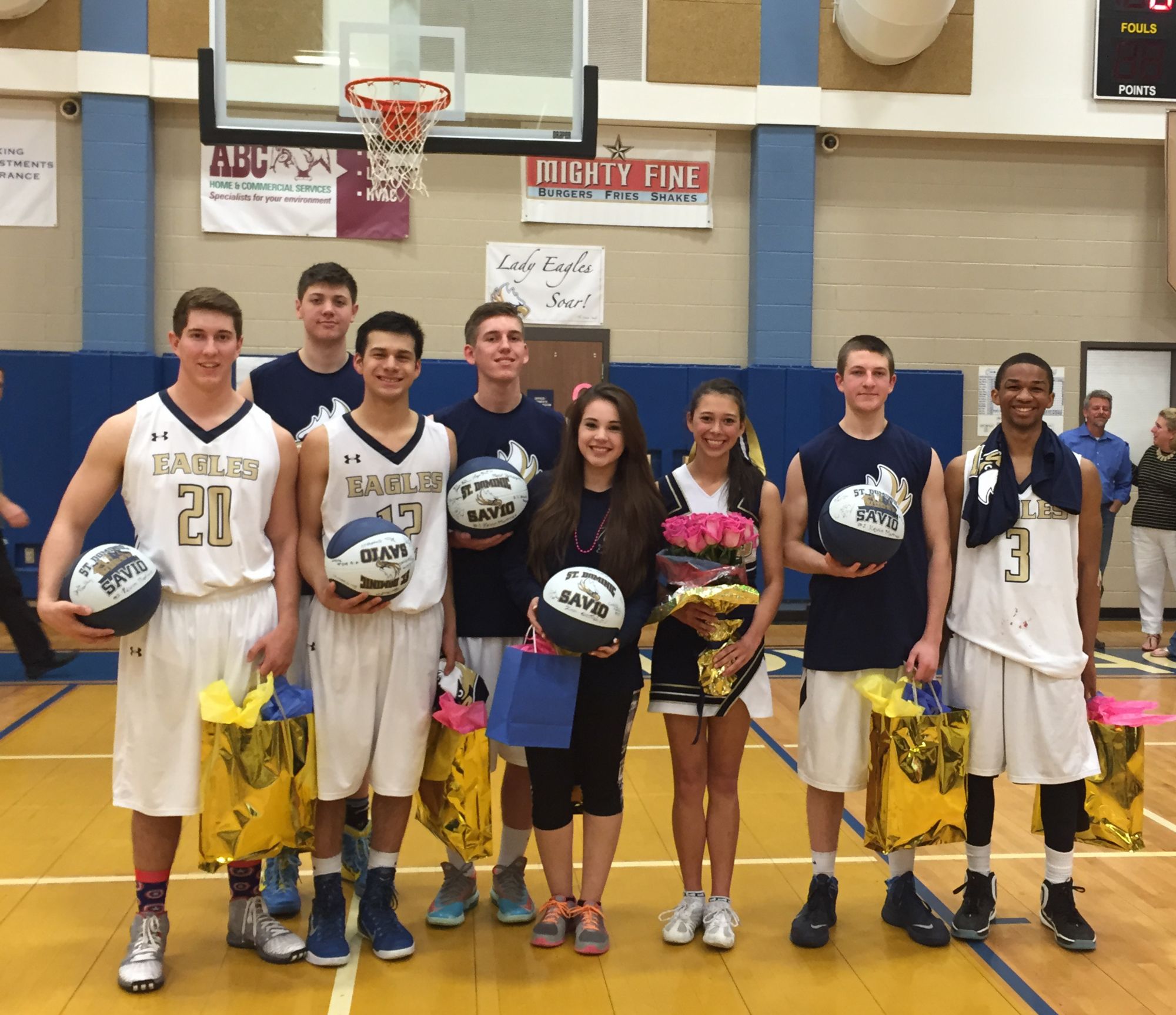 The Savio Eagles continued their march to an undefeated district championship as they pummeled the Crusaders from St. Michael's 54-37 in last night's contest. The victory was the 21st of the season, one game away from tying the school record of 22 Ws' as a AAA school in 2012.
The Eagles started fast and did a masterful job of neutralizing St. Michael's and the district's leading scorer. Great performances off the bench on Senior Nite complemented a great start by Savio's starters.
Savio travels to Regents in the hope of wrapping up an undefeated season in its 3rd year at the AAAA level. Further details will be forthcoming regarding any warm-up games and our first post-season date.
The Eagle JV fell in a close one last night to leave them in a tie for 1st place in the district. Their final game at Regents will determine the district champion or co-champions.