Campus News
Eagle Boys Basketball Victorious Over Hyde Park
February 01, 2015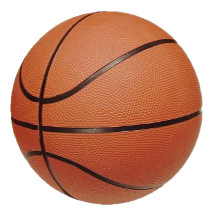 The Savio Eagles continued to roll through district 3-AAAA competition as they knocked off the Panthers of Hyde Park in a tough battle, finally pulling away in the final few minutes of the game 66-59. After a slow start against a motivated HP squad, the Eagles came out strong in the 2nd half and overcame a 9-point halftime deficit. The victory left Savio with a 19-9 record, a 5-0 district mark.

The Eagle JV made up for their only district loss by overcoming a strong HP squad, eventually victorious and, in the process, regaining a share of the district lead and running their season mark to 14-3. Also, the Savio Freshmen won their head-to-head game against the Panthers, putting them in the driver's seat toward a conference crown. The freshmen now stand 15-1.

Savio's Freshmen play Regents at home on Monday night at 7pm. The Varsity and JV will have a bye this Tuesday but will return to the court at Waco Reicher on Thursday, Feb. 5.
GO SAVIO !!