Campus News
St. Mary's Convent Hosting Open House Feb 8
January 22, 2015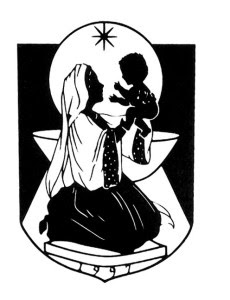 Have you ever wondered what the Dominican Sisters of Mary, Mother of the Eucharist do all day?
In response to Pope Francis' announcement of this special year of Consecrated Life, the Sisters will be hosting an Open House at their Convent in Georgetown. You will be able to learn more about the sisters, who they are, what they do, and why they have promised to follow Christ through the vows of poverty, chastity, and obedience. The sisters will be giving tours of the convent and the Texas Priory Prayer Garden. They will also be sharing the history of the community and their plans for the future in the U.S and Texas.
This event will be open to all! We hope to see you there!
Event: St. Mary's Convent Open House
Date: February 8, 2015
Time: 2:00 – 5:30 p.m. (People are free to come and go)
Address: Dominican Sisters of Mary, Mother of the Eucharist
St. Mary's Convent
5501 E. State Hwy 29
Georgetown, TX 78626
Contact: Sr. Elizabeth Ann O'Reilly, O. P.
Email: srelizabethann@sistersofmary.org
Phone: 512-863-4826