Campus News
Savio Sophomore Sean Grieshop Returns a Champion in US National Juniors Swim Meet
December 17, 2014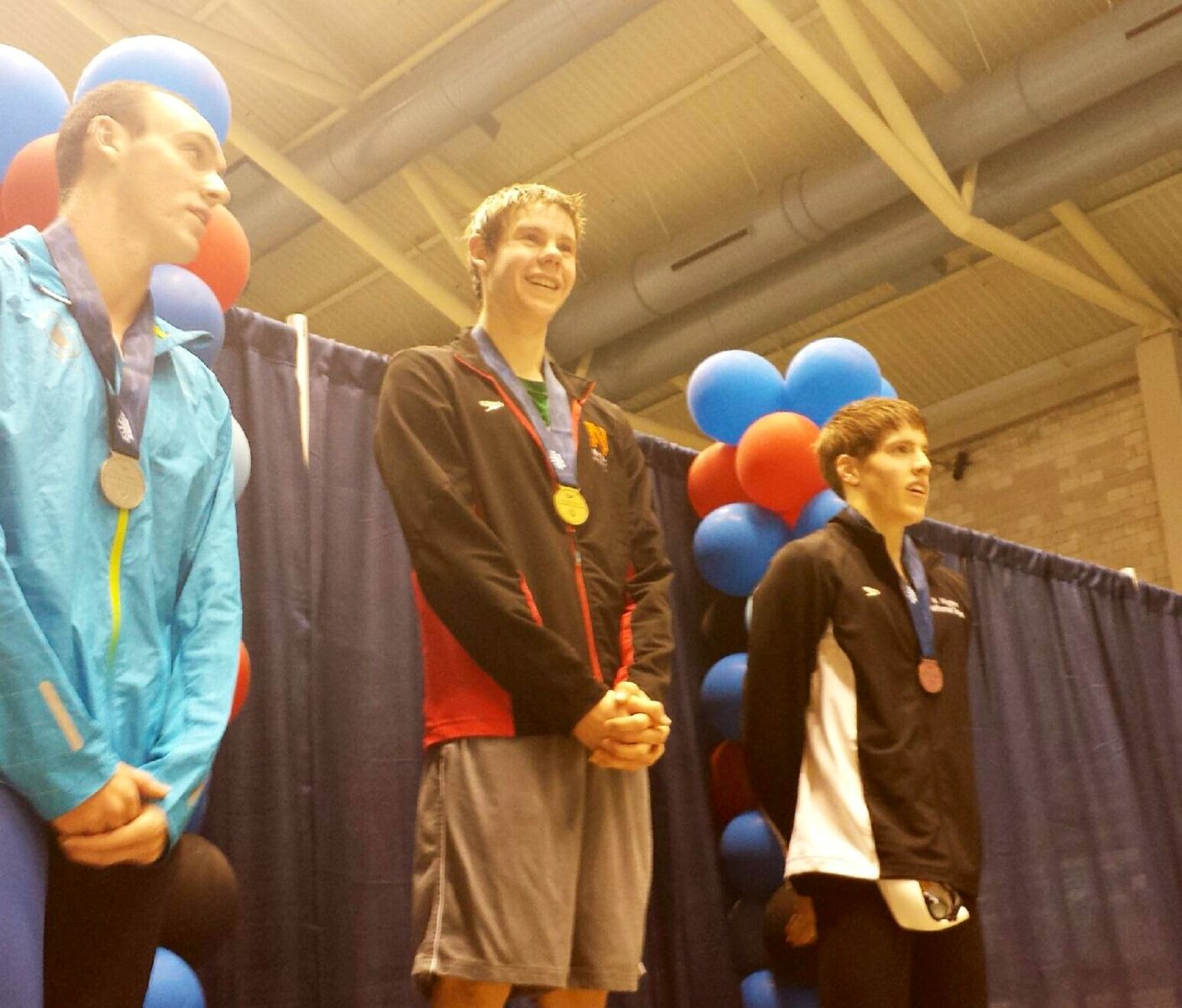 St. Dominic Savio Sophomore Sean Grieshop has returned from the United States National Juniors meet a champion, shattering two national records. Grieshop won the meet's high point award, signifying that he was the overall best swimmer at the meet. There were more than 1200 of the country's fastest junior (18 & under) swimmers at the competition, most between the ages of 15-18.
Grieshop won the 500 freestyle and broke a national record with a time of 4.16.59. He won the 400 IM race the following day and just one day later put the hammer down on the national record in the 1650 (mile) swim with a time of 14.45. Sean also picked up 2nd in the Nitro team 800 free relay, 5th in another relay, 8th place in the 200 breast and 8th place in the 200 free. He swims locally for Nitro Swimming.
CONGRATULATIONS, Sean!!