Campus News
Savio Sophomore Sean Grieshop Wins Bronze in Fina World Cup Swimming Championships
November 04, 2014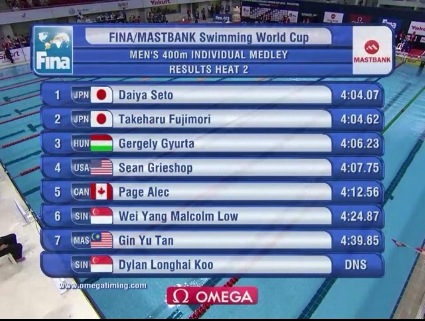 Sophomore Sean Grieshop has brought home a bronze medal and several top finishes from the Fina World Cup championships.
The World Cup is a series of international swim meets held across the globe. Sean represented Savio, Nitro Swimming and Team USA at two of the World Cup locations - Tokyo and Singapore. Swimmers were selected if they were among the top 75 swimmers in the world in any swimming event. Team USA took a team of 30 athletes, 6 coaches, a nutritionist and doctor to the meet.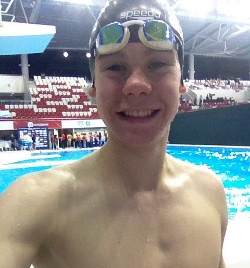 Sean left the United States for Tokyo on October 24th. Over the next ten days, he swam at least two events a day against the world's best swimmers. Team USA sent its Juniors (18 and under) to Tokyo and Singapore, but the rest of the world sent their Olympians to compete.
Sean and his teammates faced legends like South Africa's Chad le Clos (the swimmer who out touched Michael Phelps in London in 2012), and the world 200 and 400 freestyle record holder Paul Biedermann.
Team USA sent its Junior swimmers, the "future" of the sport, to gain international competitive experience. This young group of swimmers outperformed their coaches' expectations. Sean pulled off a 4th place finish in the 400 IM, wound up 5th in the mile, 7th in the 400 free and 8th in the 200 IM. His 4th place in the 400 IM is the 13th fastest time in American history. He earned his bronze in the 4x50 mixed relay with three other teammates.

Sean returned November 3rd and on the 4th was back in school and the pool. Up next is the United States Junior Championships in December in Seattle, and of course final exams at Savio!
CONGRATULATIONS SEAN! GO SAVIO !!