Campus News
Savio Football Rolls to First Homecoming Win
October 25, 2014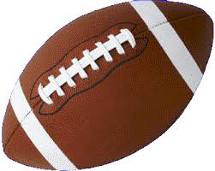 This year's edition of Savio football is unlike any other. Friday night's convincing 55-7 "white-out" homecoming win was not only the first homecoming win for a Savio football team, but they also now sport a current winning record of 4 wins and only 3 losses.
The outcome of the homecoming game was never in doubt as the Eagles scored on the very first play of the game. Senior Sam Alvarado took a handoff on the right side and sprinted 65 yards for the score. On the Eagles' next offensive possession Alvarado scored again from 18 yards out, and from that point on the Eagles never looked back. After taking a commanding 48-7 lead in the third quarter Coach Joe Gutilla emptied the bench, and the homecoming victory celebration was on.
This Friday Savio will travel to San Marcos to take on the San Marcos Academy Bears at 7:30.
GO SAVIO !!