Campus News
Lady Eagles Beat Reicher on Senior Night
October 16, 2014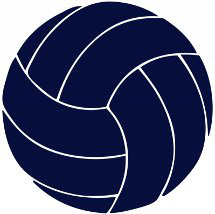 Thursday night the Lady Eagles and Reicher squared off in a district match. This was also Senior night for Abby Siordia and Jordan Brannam, who both took the Savio floor for the final time in their careers.
The Lady Eagles took sets one and two with scores of 25-18 and 25-21. Then they dropped set 3 by a score of 20-25. After falling behind in set 4, All-State softball player and senior right side Jordan Brannam stepped in and delivered 3 ace serves to bring the Lady Eagles back in striking range. The Lady Eagles stayed poised and stormed the rest of the way, winning the 4th set 25-17 and the match.
Junior setter Sarah Greiner dished out 39 assists, while senior Abby Siordia and freshman Isabella Young each dug up 15 hard driven shots each. Sophomore Maddie Miksch pounded 16 kills to the hardwood while Junior Hannah Parker delivered 8 kills. Parker and Miksch each had 5 and 4 blocks, while freshman Olivia Ramirez, senior Jordan Brannam and freshman Isabella Young each served up 3 aces.
Playoff hopes are still alive for the Lady Eagles as they prepare for their final regular season match next Tuesday against St. Michael's.
A special thank you to all the Savio fans, you're the best!
GO SAVIO !!