Campus News
Eagles Pound Eastside Memorial 38-6 for Third Win
October 12, 2014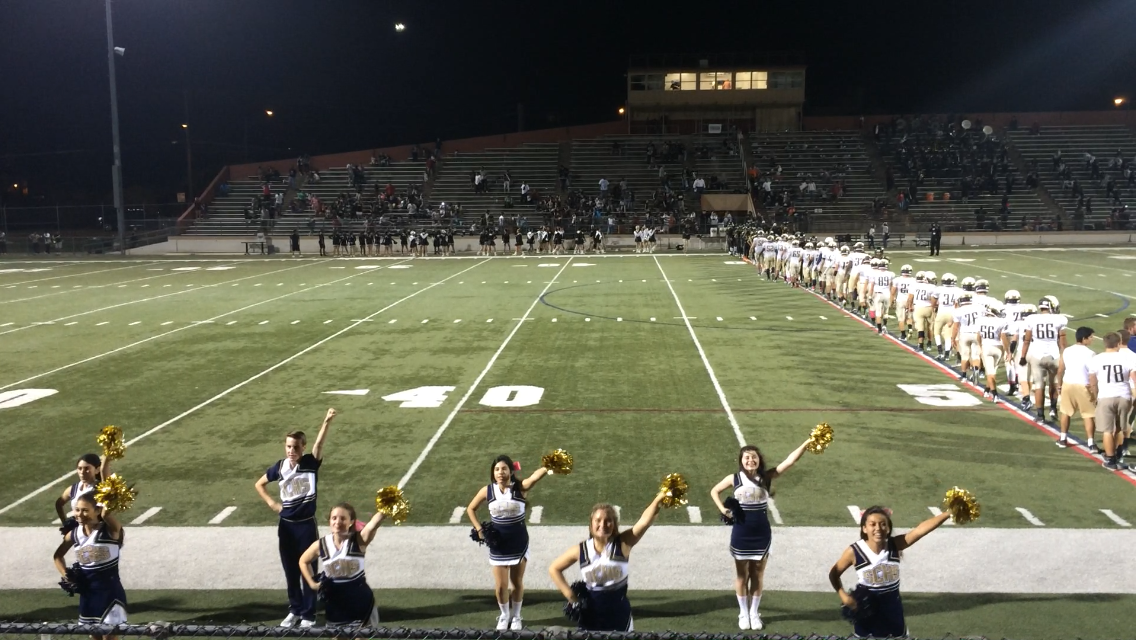 The St. Dominic Savio Eagle offense has a penchant for starting slowly in their games, and Friday night's game against Eastside Memorial started out like most.
The first two offensive possessions ended in fumbles, but the Eagle defense stood firm and held the Panthers twice inside the Eagle 15 yard line. Coach Joe Gutilla gathered the offense together prior to their third possession, and whatever was said seemed to provide the spark the Eagles needed as Savio rolled to a convincing 38-6 victory.
Defensively the swarming Eagles punished the Eastside offense. Only a wayward Savio pass in the third quarter led to the Panthers only score of the game. Savio amassed 507 yards of total offense for the game led by senior Sam Alvarado's 170 yards rushing. Alvarado's performance broke the Savio school rushing record.
The win moves Savio to 3-3 on the season. The Eagles will now have two weeks to prepare for their homecoming game on October 24th vs. East Austin Prep.