Campus News
Lady Eagles Triumph Over Lago Vista Vikings
October 06, 2014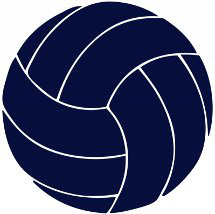 Coach's Recap:
Friday night the Lady Eagles Volleyball team overcame a 1 set to none deficit in a 4 set victory over the Lago Vista Vikings at home.
After losing the first set 25-23, they won a tense second set 26-24, then won the next two sets 25-17 and 25-19.
Overall, the Lady Eagles had 15 blocks, with Junior Right Side Christionna Hawkins roofing Lago Vista's outside hitters 5 times, as well as hitting at a sizzing .333 attack efficiency. Junior setter Sarah Greiner dished out 35 assists, delivered 3 aces, 5 digs and 5 kills, while Sophmore Outside Hitter Maddie Miksch hammered 19 kills, 3 blocks, 2 aces and a season high 17 digs. Sierra Martinez and Natalie Stewart each had 11 and 10 digs respectively.

Next Tuesday the Lady Eagles are on the road for a district match against Regents.
GO SAVIO !!