Campus News
Savio Eagles Football Victorious Over TSD
October 04, 2014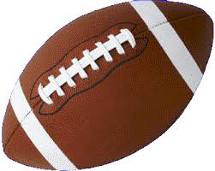 The Eagle football team notched their second win of the season on Thursday night as they cruised to a 34-8 victory over TSD.
Savio jumped out to a 7-0 lead early and held onto that score just before halftime. TSD scored late in the second quarter, but the Eagles turned away the Rangers' 2 point conversion to go into the locker room with a 7-6 lead.
The second half belonged to Savio. The Eagle offense jumped out to a 27-6 lead in the third quarter and never looked back. After posting one more touchdown in the fourth quarter to go up 34-6, TSD managed a safety late in the game to make the final score 34-8.
Seniors Sam Alvarado, Spencer Supnet, Brian McNaughton, and Sean Casey led the way for Savio. The win moves the Eagles to 2-2 on the season as they look ahead to play Eastside Memorial on Friday at House Park at 7:30.
GO SAVIO !!