Campus News
Savio Quiz Bowl Wins Second Place at Capital City Kick-off
September 22, 2014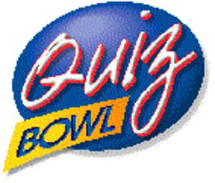 Two squads from the Savio Quiz Bowl team competed in the high school division of the Capital City Kick-off on Saturday, September 20th. Eleazar Camez, Daniel Jilek, Minh Mather, and Andrea Poblete made up the Savio Gold team, and Matthew Bianchi, Andrew Kalamarides and Emily Shoemaker were the Savio Blue team.

The Blue team got off to a strong start, beating Harmony North Austin by a score of 290-145. But they struggled the rest of the day, and finished the preliminary rounds as the 6th seed. In first round of the playoffs they fell to a strong team from Brandeis High School by a score of 365-210. Matthew Bianchi was the leading scorer for the Blue with 32.86 points per game (2 powers and 2 NEG5's).

The Gold team also got off to a strong start, defeating LASA "C" team 485-135. But that Brandeis team tripped them up as well in their second match by a score of 360-225. Then the Gold team rattled off a string of victories by an average score of 386-140 to claim the 2nd seed for the playoffs. They trounced St. Thomas Catholic from Houston 490-90 in the first round, and faced off against Brandeis in the semi-finals. This time it went the Eagles' way as they bested Brandeis in a close match by the score of 270-235. This put them into the finals against the top team from LASA.

In a room packed full of friends and family the Eagle Gold battled the mighty LASA team valiantly. In the end the LASA crew had just enough in the tank to snatch victory from the Eagles. Final score LASA "A" team 365, Savio Gold 310. Daniel Jilek led the way for the Eagle Gold, and all players in the high school division, with a staggering 84.44 points per game (32 powers and 14 NEG5's).

Next tournament for the Eagles will be the Varsity Kick-off Classic which, in spite of its name, will have both varsity and JV divisions. This tournament will be held in Katy, TX on October 11th.