Campus News
Savio Eagles Football Falls to St. Andrews
September 21, 2014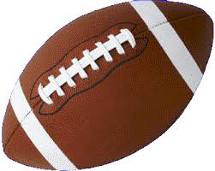 After a rousing victory last week the St. Dominic Savio Eagles football team couldn't maintain the momentum this week as they fell to St. Andrews 27-18.
The Eagle offense could not find a rhythm all night against the Crusader defense, and the Eagle defense did not have an answer to the big play offense of St. Andrews. Once again the Eagles found themselves behind early in the game.
With St. Andrews ahead 14-0 Savio managed to put together a drive early in the second quarter ending with a 36 yard field goal from freshman kicker Victor Sanchez. After forcing a St. Andrews punt the Eagles mounted another scoring drive as senior fullback Spencer Supnet punched it in from a yard out to make the score 14-10 at half.
In the third quarter St. Andrews struck quickly to go up 21-10. But the Eagles answered immediately with another touchdown, and made the two point conversion to close the gap to 21-18. With the Eagles trying hard to notch the winning score the Crusaders intercepted an Eagle pass late in the game, and eventually scored late to cement the game.
The Eagles will take a much needed week off next week, and will return to action for a Thursday night game on October 2nd at Texas School for the Deaf starting at 7 pm.