Campus News
Cross Training for Rigors of High School Offered for Incoming Freshman
June 19, 2014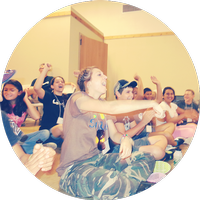 CROSS TRAINING
July 17-20 @ Eagle's Wings Retreat Center
Designed specifically for incoming high school freshman throughout the Diocese of Austin, Cross Training's mission is to prepare Catholic teens for the rigors of high school by arming them with the tools of their faith. A typical day at Cross Training includes presentations, prayer, service projects, worship, and tons of social activities—in other words, a whole lot of fun!
Cross Training will not only help prepare your incoming freshmen for the rigors of high school, it'll introduce your teens to the benefits of being part of a community of faith in your parish.

All necessary information and forms to register your teens can be found on the Cross Training page. Don't miss the July 3 deadline!