Campus News
Savio Female and Male Athlete of the Year Announced
May 19, 2014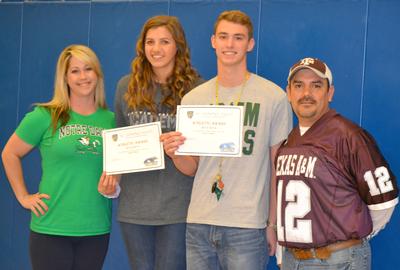 The Eagle Athletic Department would like to congratulate Abigail Miksch and Parker Tadlock for receiving the Female and Male Athlete of the Year Award.

Abigail Miksch is a member of the Volleyball Team earning honors for 1st Team All-District and 1st Team All State. She was also a member of the Basketball Team earning honors for 2nd Team All-District.
Parker Tadlock is a member of the Cross Country Team and Swim Team earning All State Honorable Mention in the 100 yard Backstroke.