Campus News
Savio Baseball Gets 20th Win!
April 09, 2014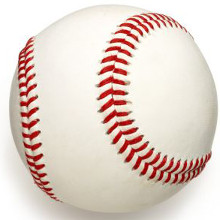 The baseball team improved to 20-5 on the season with a 13-1 victory over San Marcos Academy. They are currently 4-2 in district play.

Dominic Kress started on the hill for Savio and pitched 3 strong innings and improved to 4-0 on the season. Marty Sedlacek swiped 4 bases and drove in a run and Jacob Kilburn drove in 2 more runs on 2 hits. Savio swiped a total of 10 bases in their rout of San Marcos Academy.

Savio will square off in San Antonio Saturday against TMI in a pivotal district game at 3pm. If you can make the trip, Savio baseball needs to hear your cheers!

Tuesday April 15th, Savio will host Regents at 4:30pm.
GO SAVIO !!