Leave Your Legacy
Commemorative bricks are now available for purchase by friends, family, and Alumni, who want to leave their legacy in the Savio Prayer Garden. Each brick can be purchased for $100.00 each. This price includes engraving, in memory of a family member, friend, name of a Savio club, or student. Please contact Cristina Almanza for any questions at calmanza@saviochs.org. All brick orders need to be submitted by June 1, 2019.
Examples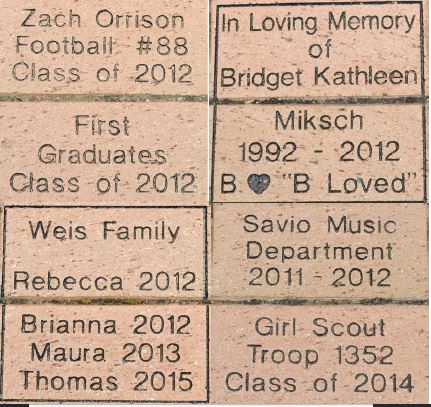 These are actual examples of existing Prayer Garden Bricks. Please add your brick message on the online order form. Due to spacing on the bricks, only 16 characters and three lines are allowed per brick.
Please contact Cristina Almanza if you have any questions: calmanza@saviochs.org or directly 512-244-4811.