Campus News
Archives - November 2014
November 17, 2014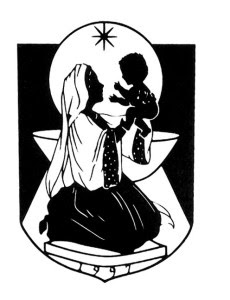 You're invited!
Please join Mother Assumpta Long and the Dominican Sisters of Mary, Mother of the Eucharist for the Blessing of the Texas Priory Prayer Garden on
Saturday, December 6th, 2014
1 p.m — 3 p.m.
5501 East State Highway 29, Georgetown, TX 78626
We're celebrating the next step toward the building of our Priory, a Prayer Garden, which will provide a place for visitors to immerse themselves in silence and in beauty, in order to pray and grow closer to Christ.
Father Brian McMaster, pastor of St. Helen's Catholic Church in Georgetown, will bless the Prayer Garden promptly at 1:00pm. After the blessing, guests will be invited to take a tour of the Prayer Garden, enjoy cookies, hot chocolate and cider, and hear an update on the progress of the larger planned Priory.
Families and children welcome!
Please register for the event so we can plan accordingly! Thank you.
For more information about the prayer garden, click here.
For any questions regarding this event, please call Sr. Elizabeth Ann at 512-863-4824.
Mother and the Sisters hope to see you there!