Campus News
Spring Music Concert Impresses Community
May 17, 2019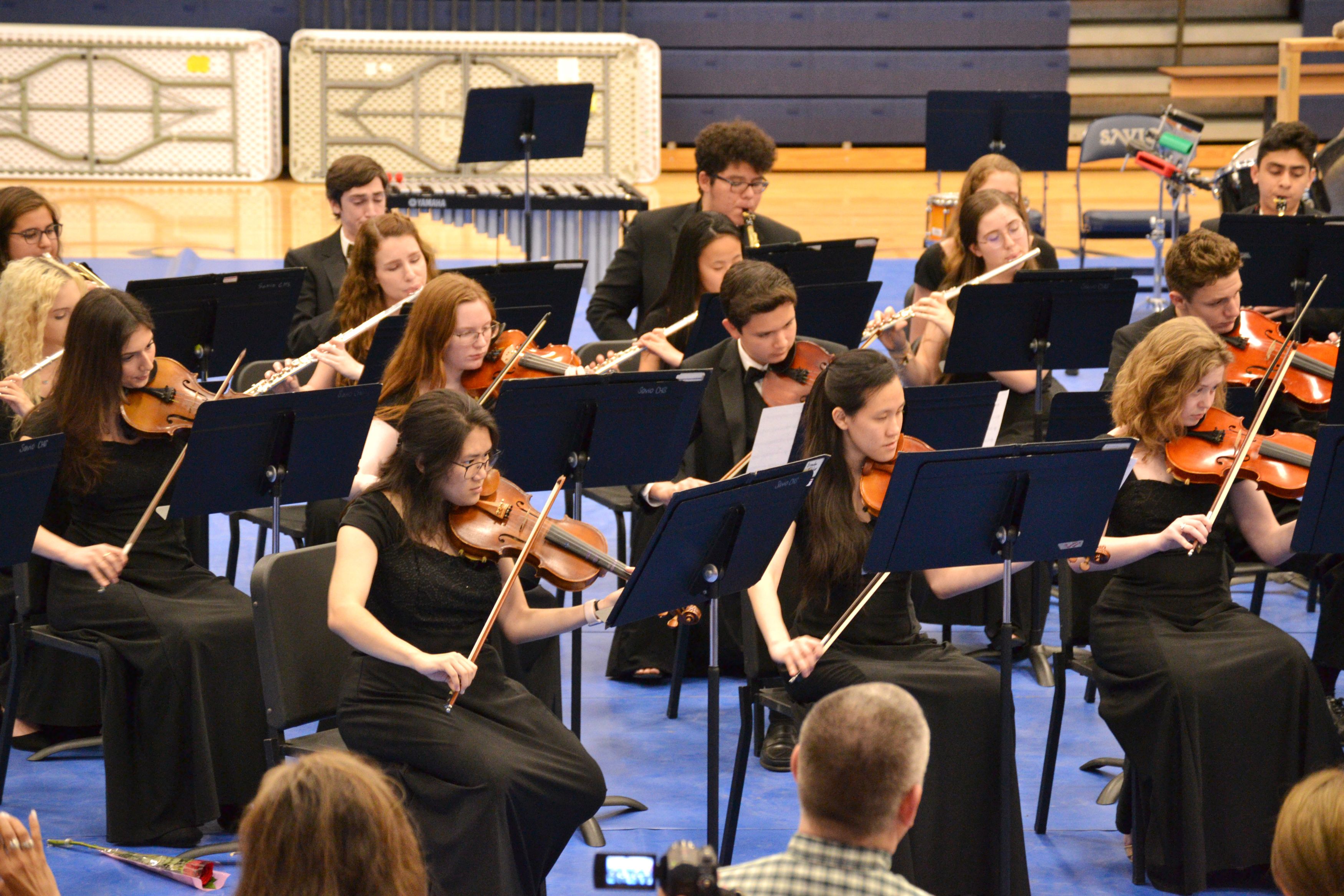 On Friday, May 10th, the St. Dominic Savio Music Department held the Spring concert at the Gym. The Bands, Choirs, and Orchestras performed pieces that highlighted their talents and skills learned from the year. The Music Department is looking forward to building upon these successes during the next school year. Any students that are interested in being a part of the music department in any capacity should not hesitate to reach out to Mr. Schneider or Mrs. Pish.
Choir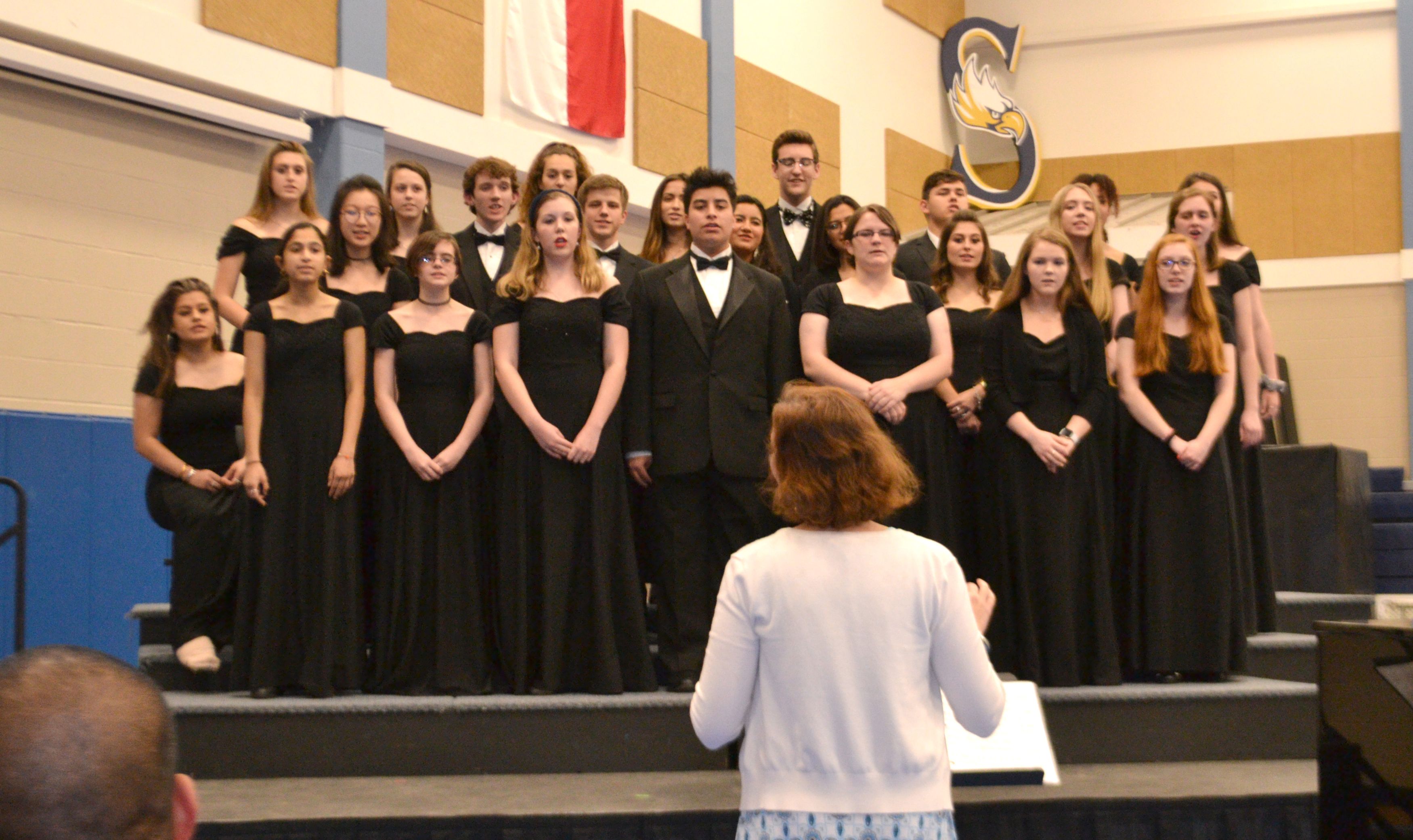 The combined Concert and Chamber choirs performed music from their TAPPS contest performances at the Spring concert. Their pops selections included the Beatles' favorite "Let it Be" and Elvis' "Can't Help Falling in Love."
For the concert portion of the competition, their selections included "A Scottish Lullaby" and the spiritual, "Keep Your Lamps," which was a favorite of the singers!
To finish out the school year the music department will be taking a trip to Main Event for some fun together and then attending a performance by the Austin Symphony this Saturday, May 18. The choirs will also be singing at the Baccalaureate Mass.
Instrumental Music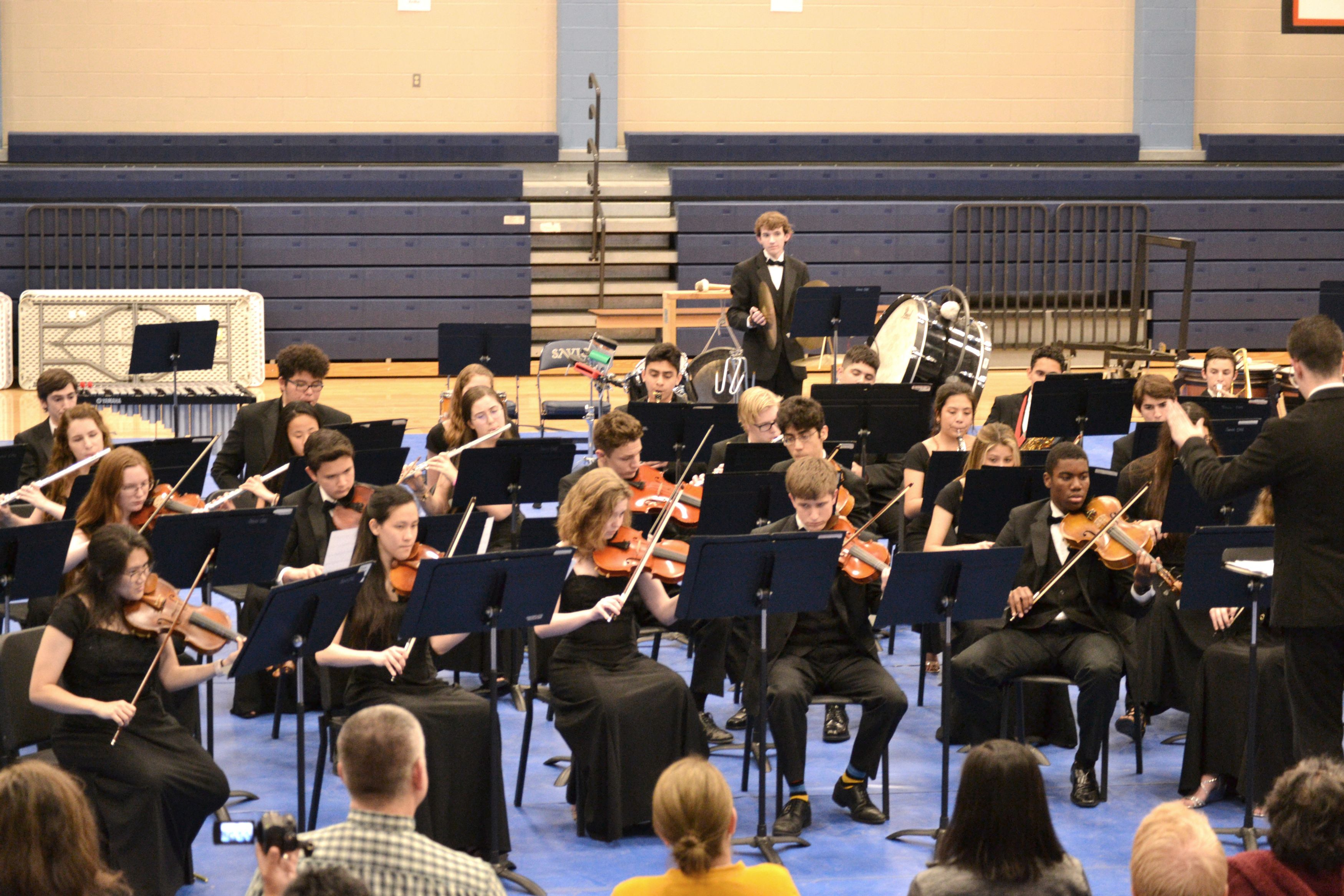 For their final concert, the band and orchestra students performed their sweepstakes award-winning concert programs that they performed for the TAPPS competition earlier this Spring. In addition, each ensemble performed one pop piece. The band performed "Africa" by Toto and the orchestra performed "Remember Me" from Coco. To end the evening, both ensembles performed "Bohemian Rhapsody" together as a full orchestra. It was truly a night to remember! Congratulations to all students involved.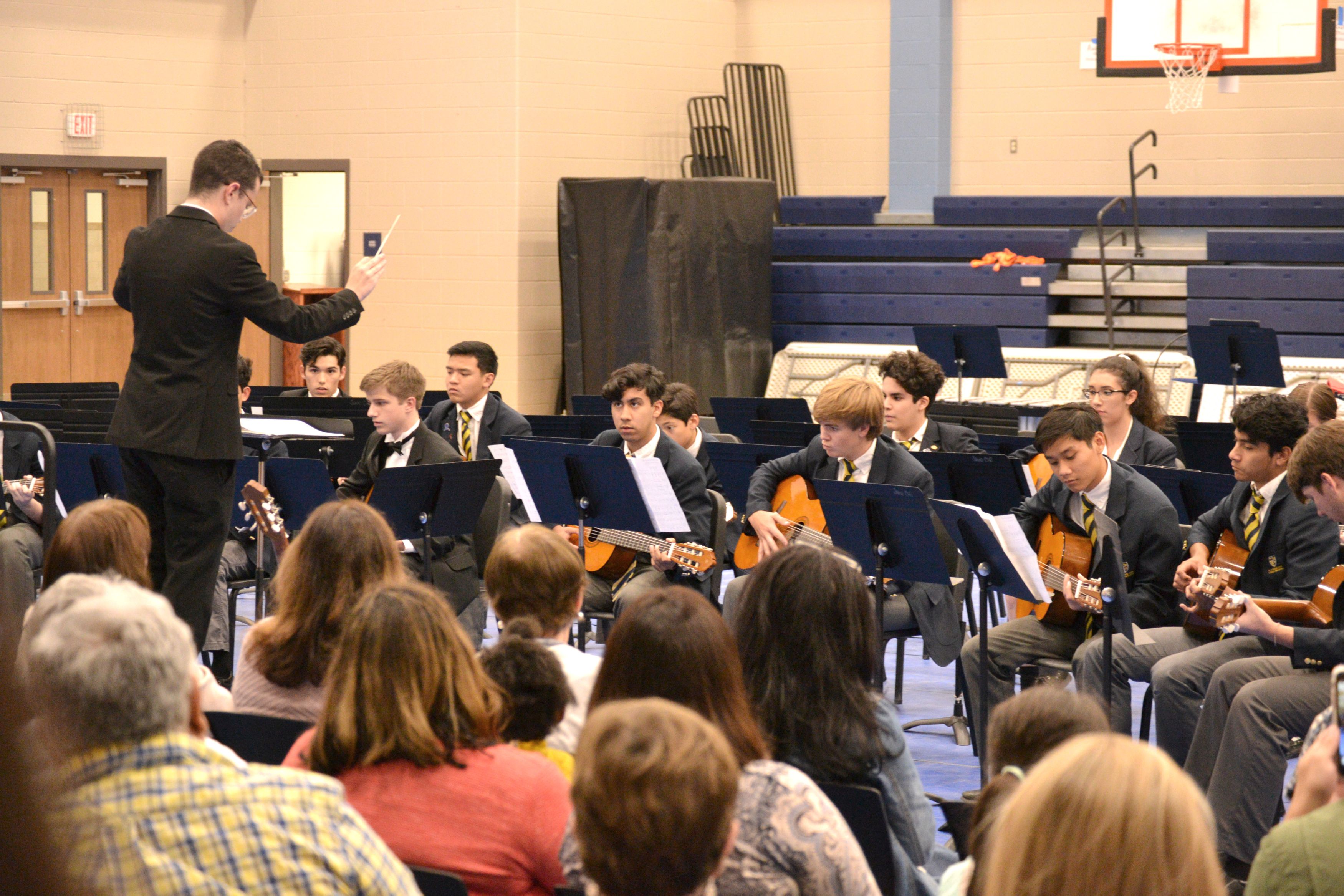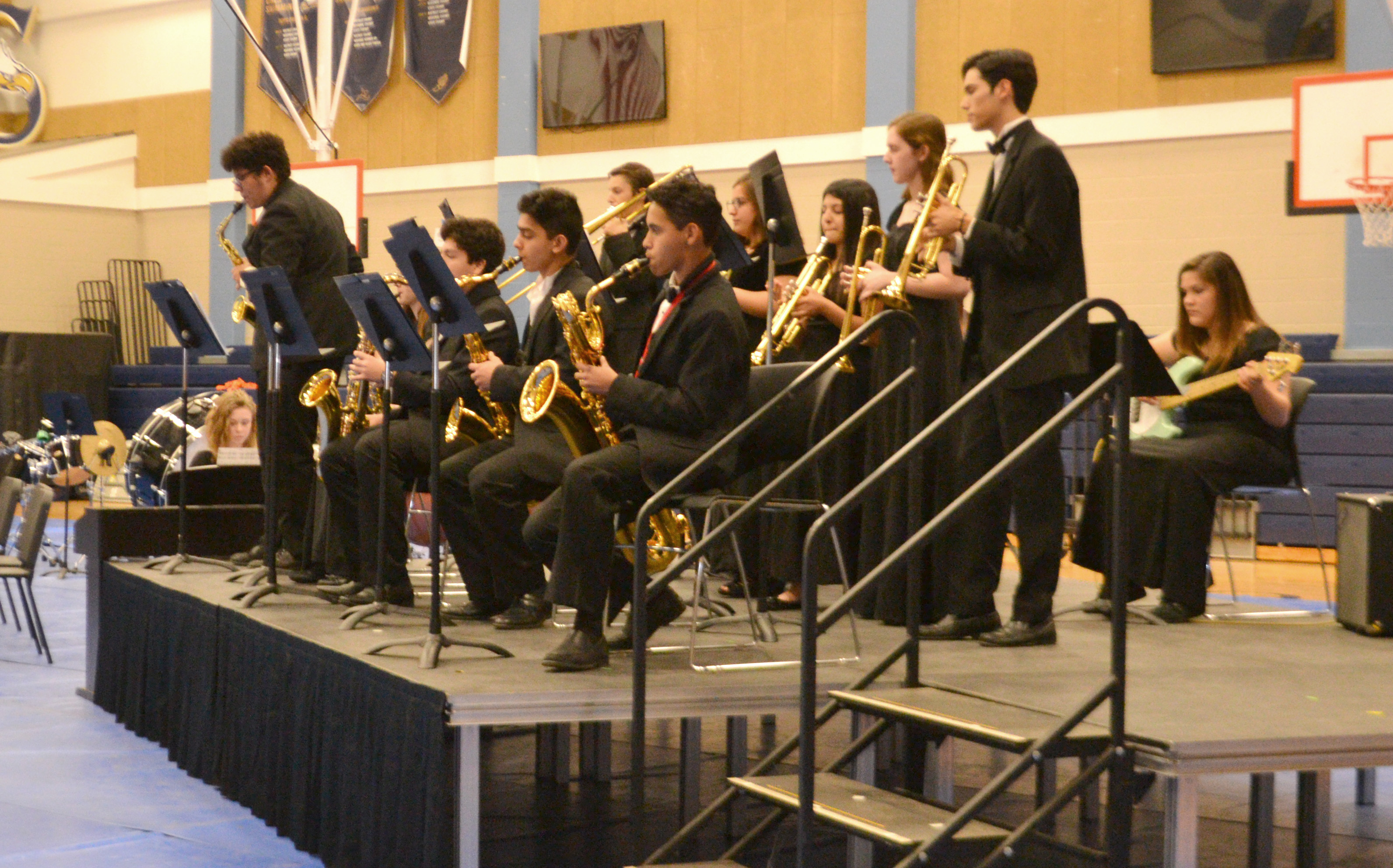 St. Dominic Savio Catholic High School is located in northwest Austin, Texas, in an active and thriving community. Savio is a college preparatory school, to prepare young men and women to become faith-filled, visionary and inspirational leaders in service to the Church and the world. St. Dominic Savio offers a faith experience that encourages students to reach their full potential as caring, conscientious, and moral servant leaders. The vision is "Forming Servant Leaders in the Image of Christ." For any questions, please contact the Director of Communications, Cristina Almanza, by email: calmanza@saviochs.org.