Campus News
Students in Latin Classes Receive Recognition on National Exam
May 18, 2018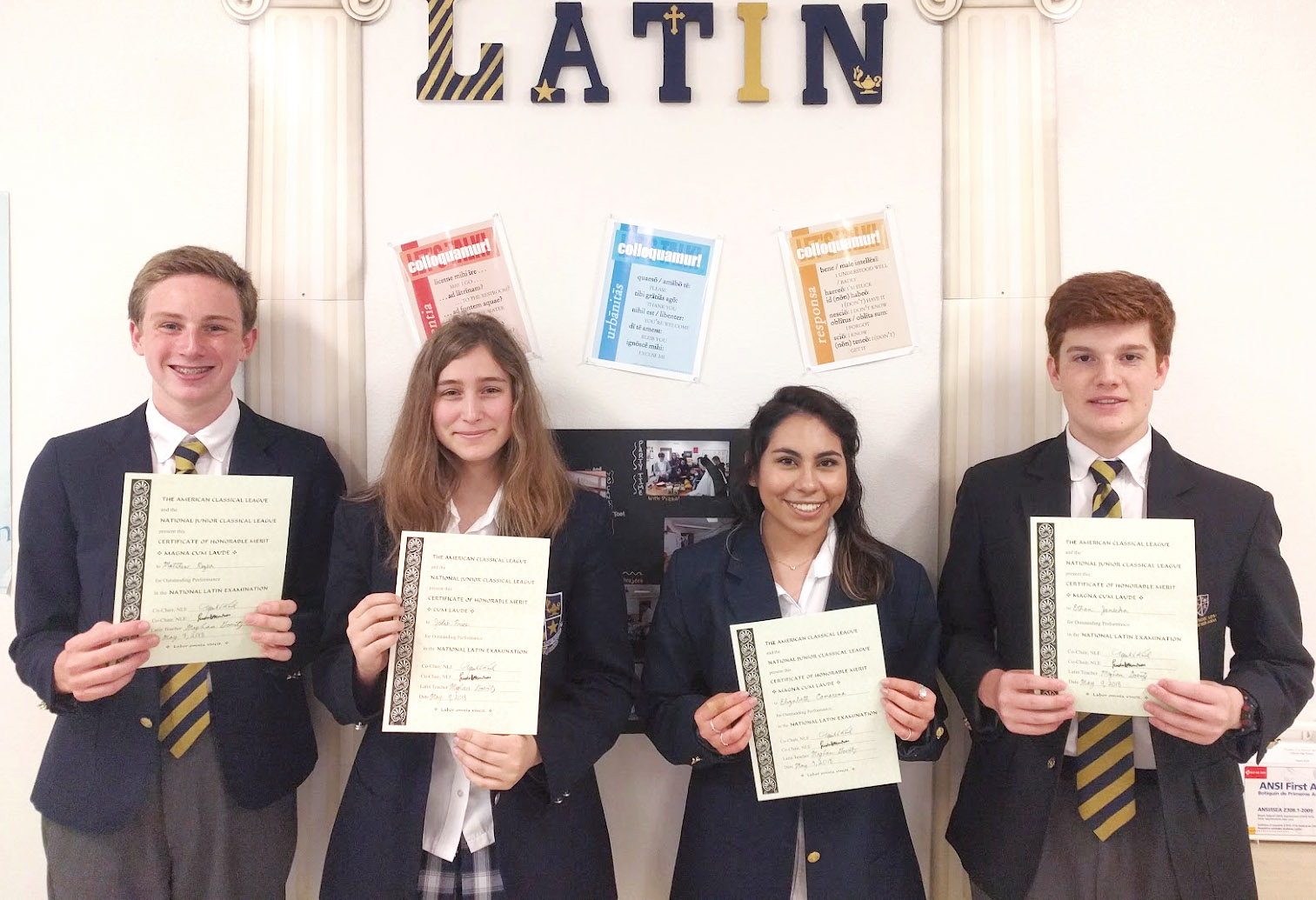 This year, 26 students participated in the National Latin Exam. Out of the 26 Savio students that participated, 10 students received recognition for receiving scores above the national average. The National Latin Exam sent the 10 students a certificate and four students a medal to highlight their achievement.
"Over a third of our students displayed knowledge and skill in Latin, higher than the national average. I'm so proud of our many exceptional Latin scholars!" said the Savio Latin Teacher, Mrs. Meghan Goertz.
Every year, there are over 150,000 Latin students across the country that participate in the exam. The National Latin Exam is sponsored by both the American Classical League and the National Junior Classical League. The exam is a 40 question multiple choice test with a time limit of 45 minutes.
Below, are the list of 10 Latin students that received recognition for receiving a high score on the Latin exam, listed by class.
Latin I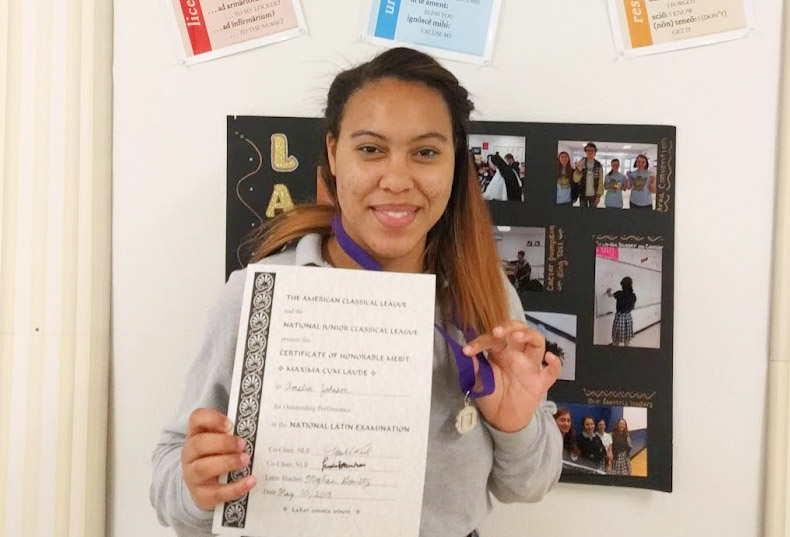 Latin II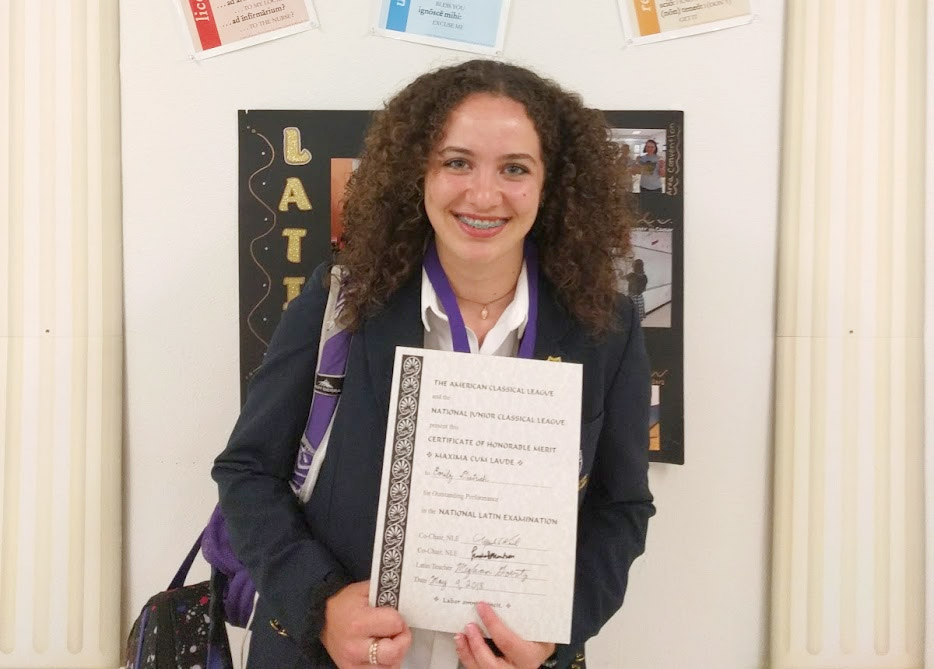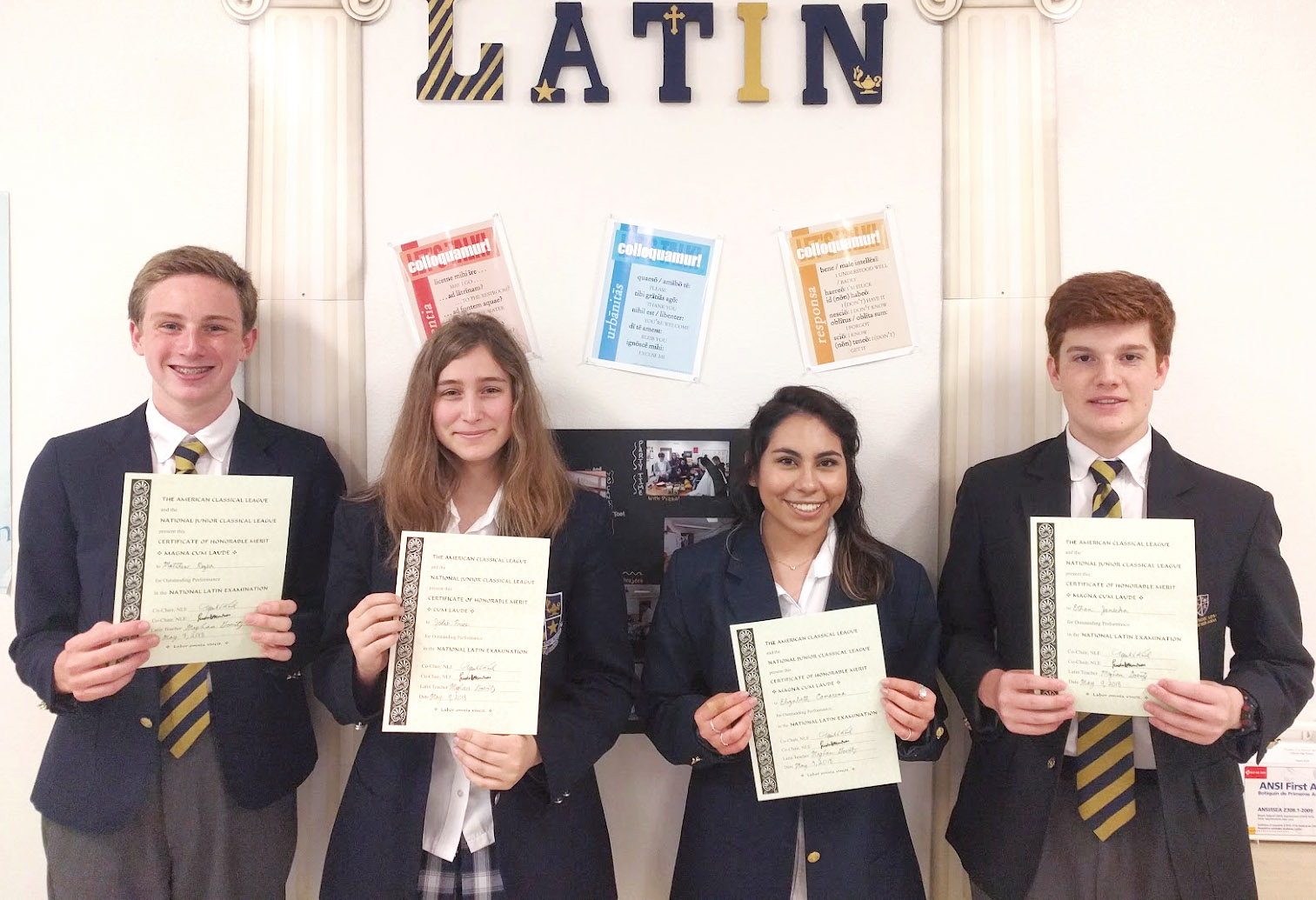 Latin III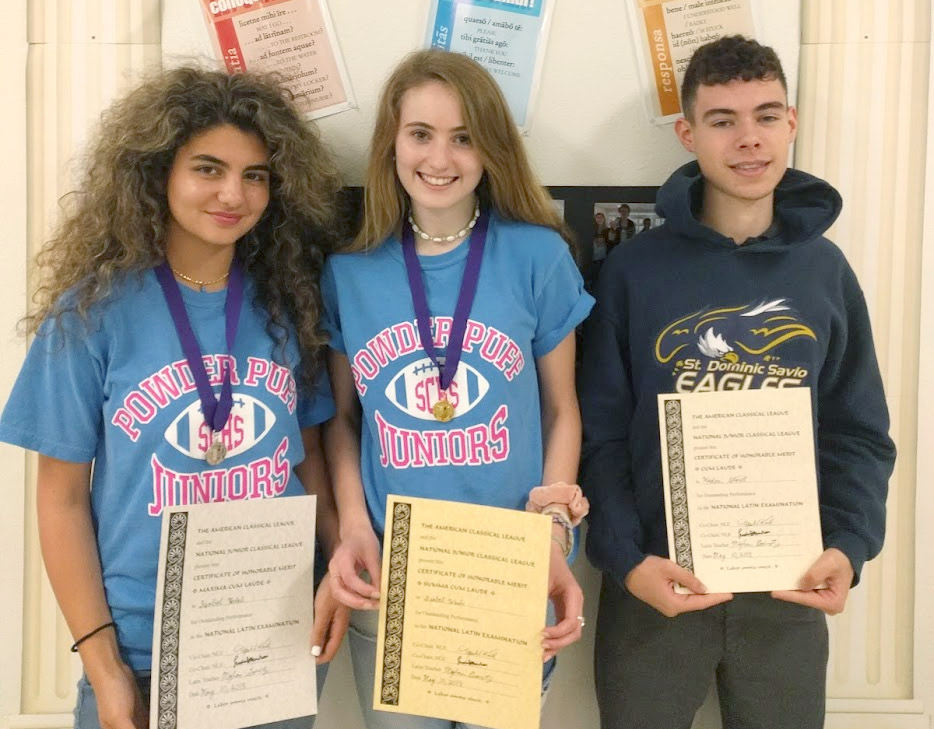 Latin IV