Campus News
Savio Boys and Girls Swim Teams Advance to State Competition
January 31, 2018
Both the Girls and Boys teams competed at the swimming Regional State Qualifier meet at the Josh Davis Natatorium in San Antonio on January 24.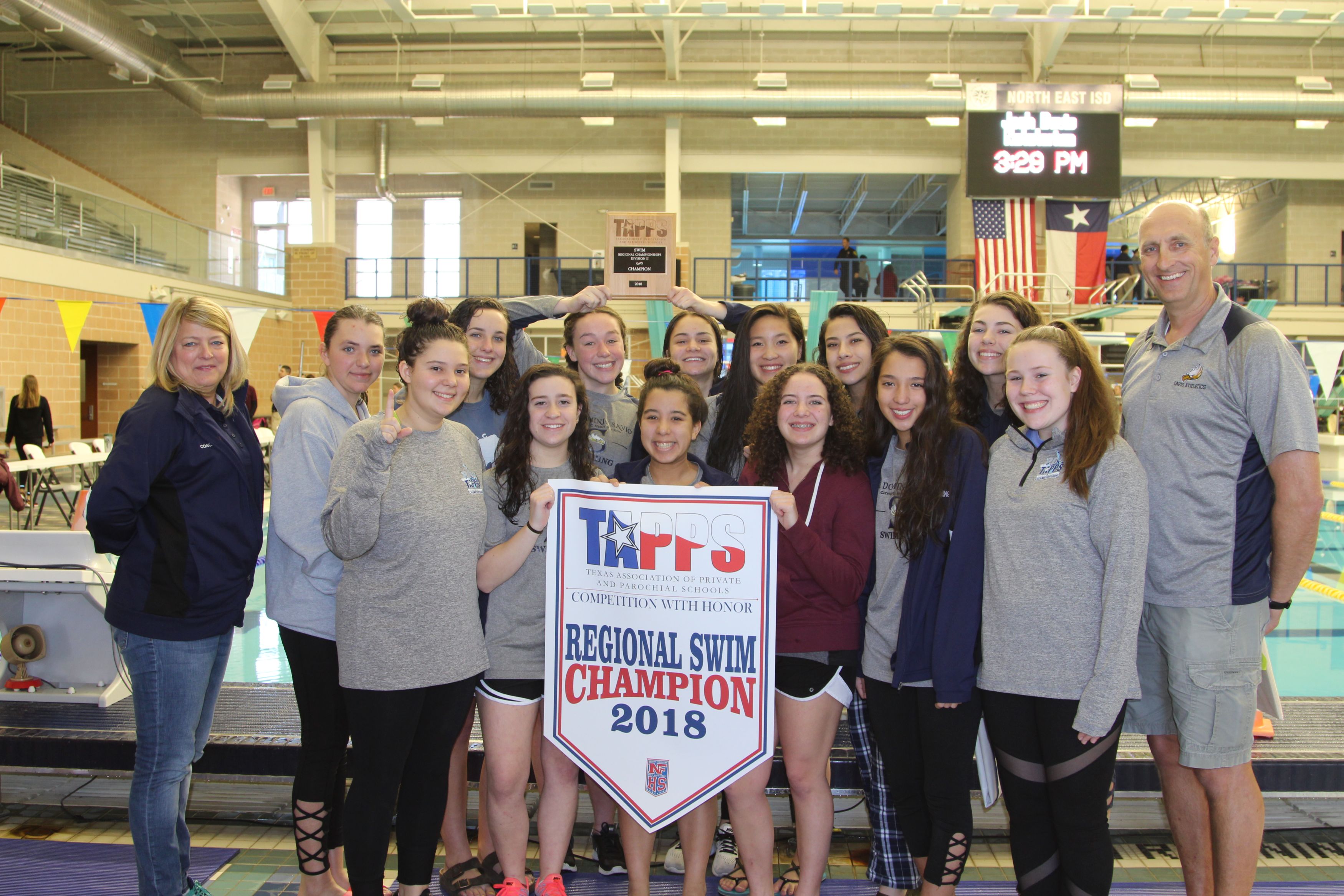 The girls team of 13 took the lead after the first event and never looked back winning the regional meet and qualifying 10 swimmers to go on to state. Out of the 3 regional qualifier meets held in Texas, they now have 17 qualified swims entered for the state meet tying Houston Second Baptist for the most number of entries.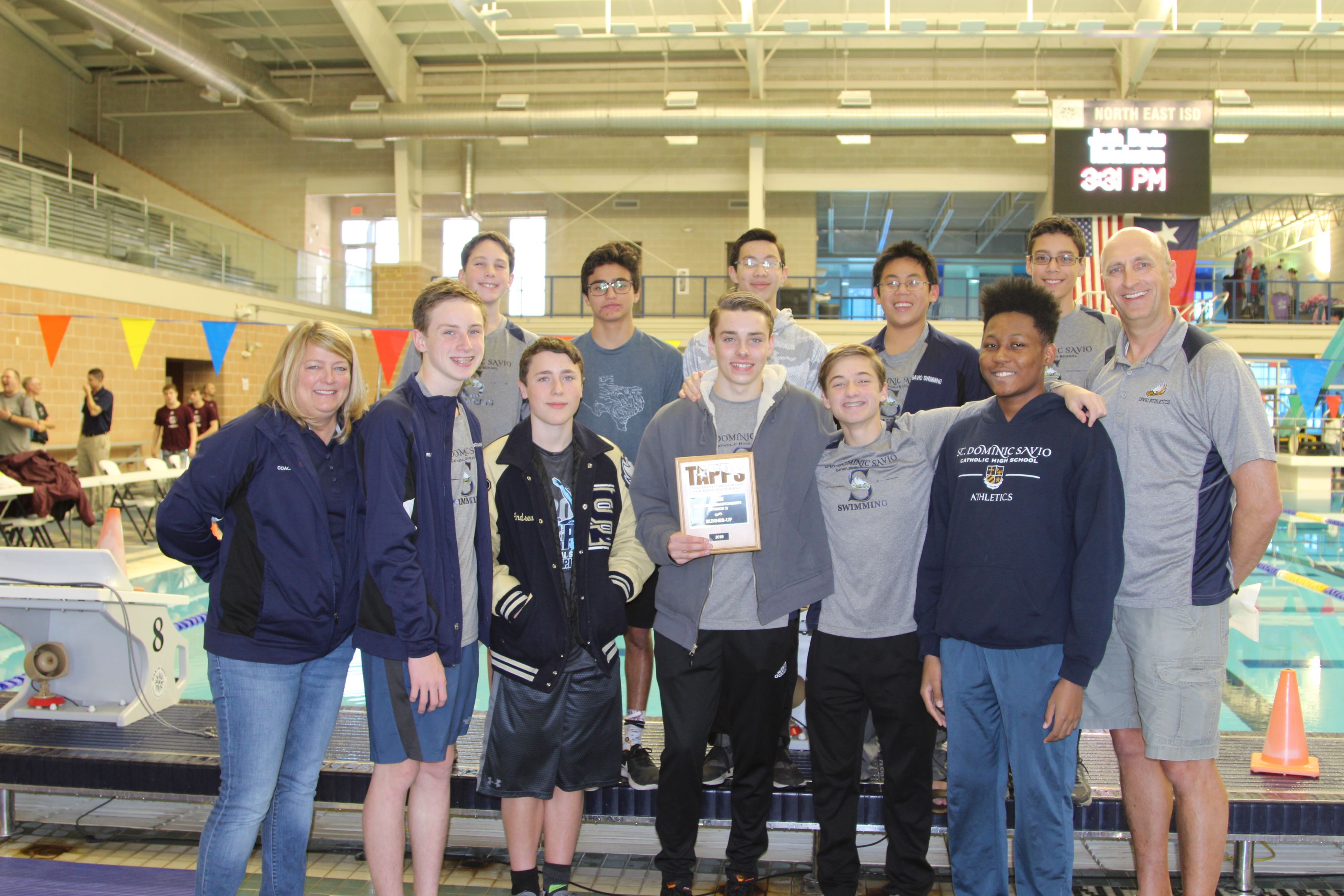 The boys team of only 10 managed to climb their way up to an impressive second place finish behind regional and state rival TMI. The boys qualified 9 boys in 18 swims for state just behind TMI with 20 swims.
The stage is now set for both the girls and boys 2017 State Champion swimming teams to attend the 2018 State Championship meet February 8th in Mansfield.