Campus News
Trunk O Treat a Success!
November 02, 2017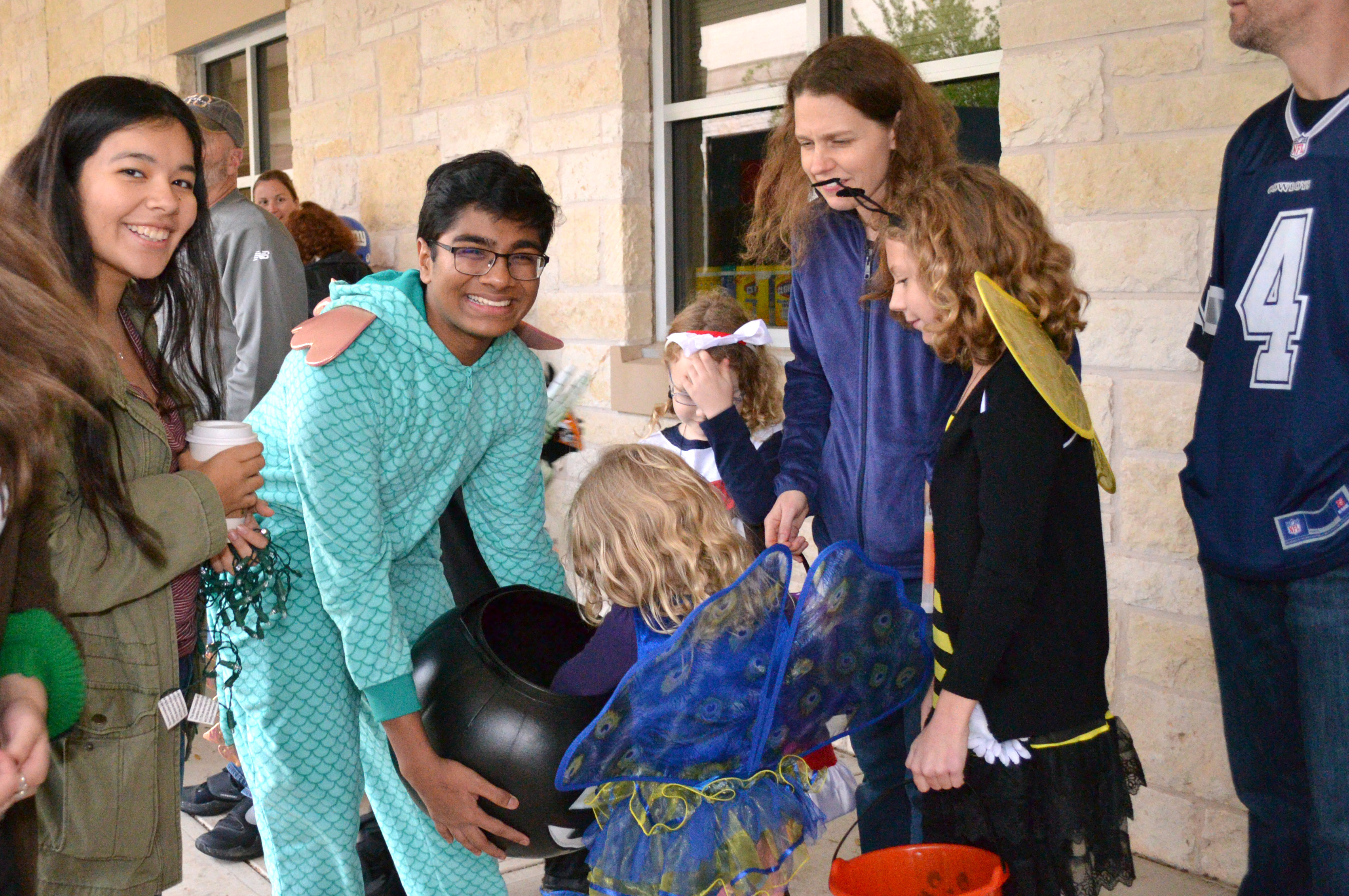 The forecast set for Tuesday, October 31st caused much anticipation as Savio staff were deciding whether or not to keep the Trunk O Treat scheduled. After a quick decision to arrange the Trunk O Treat in the Courtyard and Garden area, the event proved to be a success. Young and old gathered and joined together as a community, under the over-hang areas during moments of the sprinkling rain. Everyone had a great time and were able to take part in games and expand their Halloween candy collections.
The quick location change allowed many gathered from the Eat-N-Treat next door at Holy Family Catholic School, to join the event for additional festivities.