Campus News
Savio Boys Soccer Wins Season Opener
November 18, 2016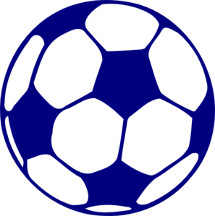 The Savio Boys Soccer team opened their season with a solid 5-1 win over New Braunfels John Paul II High School on Tuesday.
Passes from Cian McGetrick setup the first two goals midway through the first half, the first led to a breakaway by Nathan French who opened the scoring, then a few minutes later to a goal by Brendan Mazzurana.
After giving up a goal late in the first half, Santi Sustaeta scored off a pass from Preston Noonan, and in the second half two goals off corner kicks by Chris Reeves, the first scored by Patrick Miles and the second by Preston Noonan put the game away. Chris Reeves and Cameron Henry anchored a solid Savio defense.
The girls team also won a solid 3-0 victory earlier in the evening.
Savio boys host their next game Monday November 28th at 5pm at the Town and Country soccer complex.
Go Eagles!