Campus News
Savio Senior Marty Sedlacek Honored as CTX National Football Foundation Athlete Scholar
May 10, 2016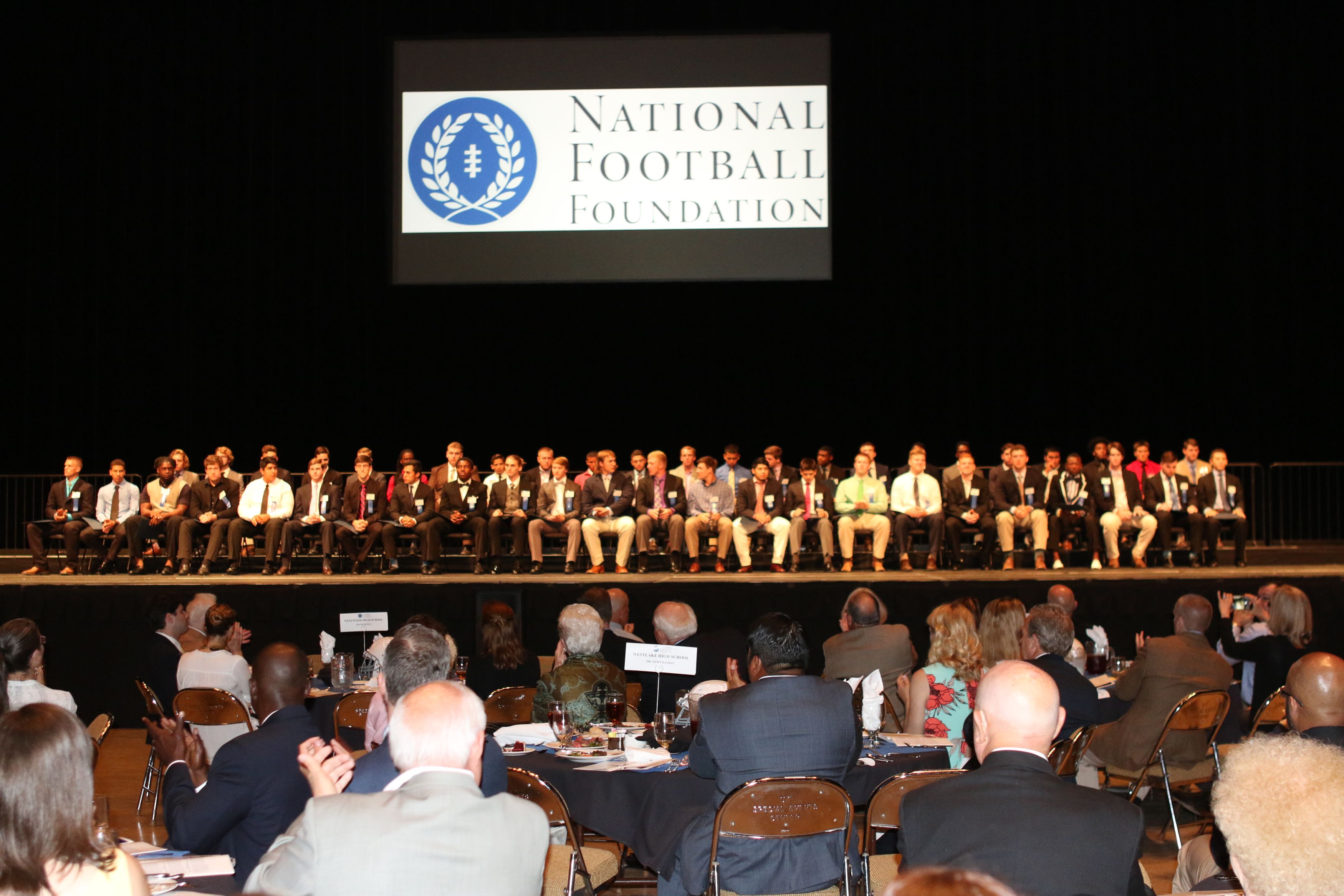 The CTX National Football Foundation Athlete Scholar recognition event was held at the Frank Erwin Center at The University of Texas on May 9.
Senior Marty Sedlacek was the honoree for St. Dominic Savio. Coach Joe Gutilla and Coach Leonard Estrada were there to support and represent Marty and St. Dominic Savio Catholic High School.
The award is presented by the Austin Chapter of the NFF and College Hall of Fame. The award is given to promote and develop the power of amateur football in developing the qualities of leadership, sportsmanship, competitive zeal and the drive for academic excellence in America's young people.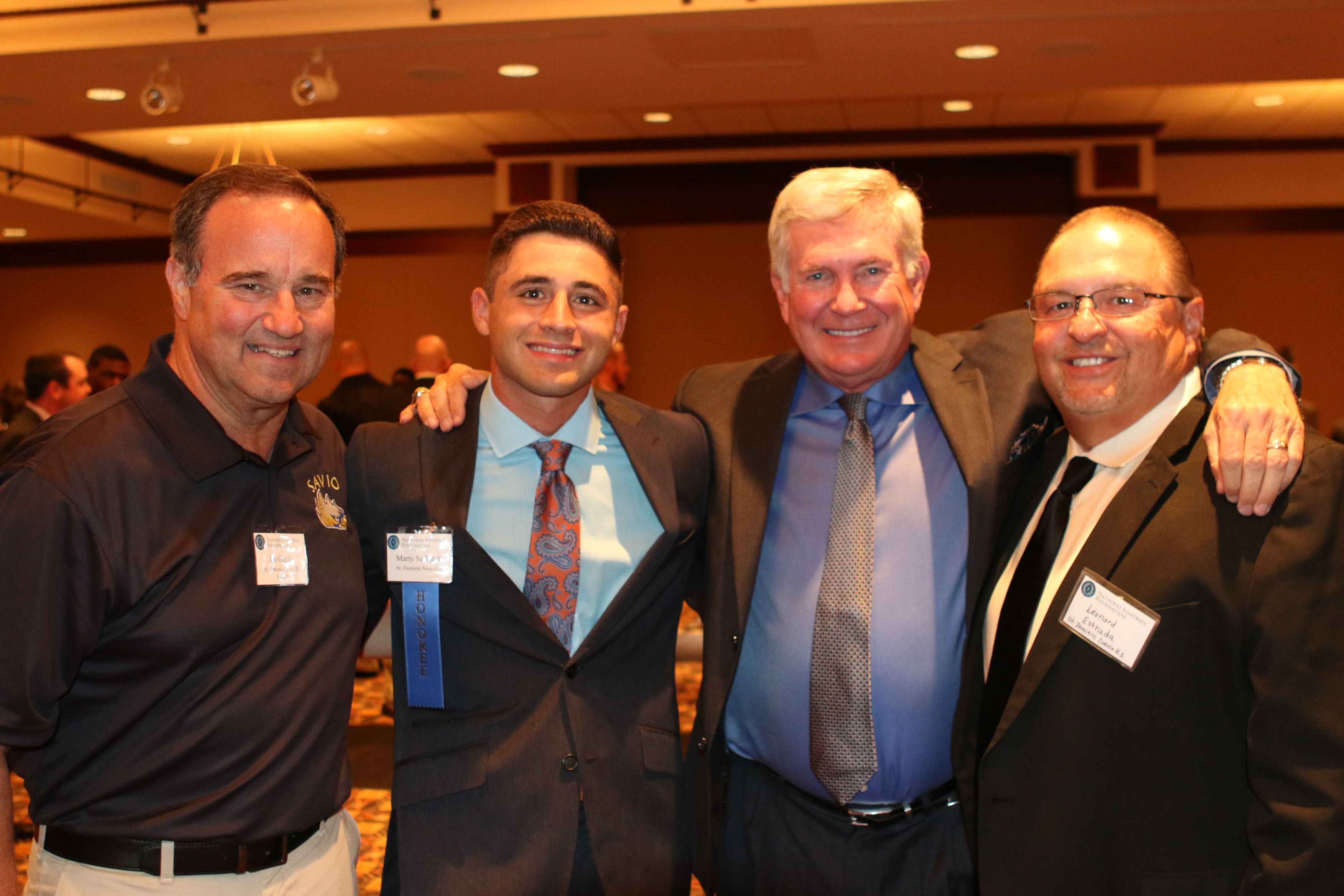 Coach Mack Brown was keynote speaker and Marty gave the invocation for the evening.
Marty's name along with the name of the school will appear with all of the other nationally recognized recipients of this award in the College Football Hall of Fame in Atlanta, GA.
Congratulations, Marty!