Campus News
Join the Sisters for Golf Tournament, Dinner & Auction March 7, 2016
January 26, 2016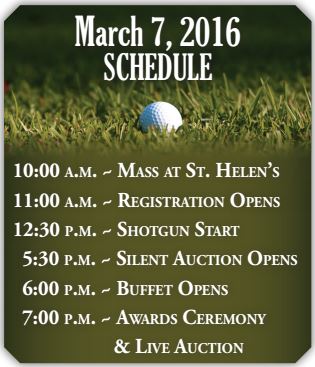 Please join the Dominican Sisters of Mary, Mother of the Eucharist for the 2016 "Open Wide the Doors" Golf Tournament on Monday, March 7 to benefit the building and expansion of their Texas Priory.
Mother Assumpta Long, Prioress General and Foundress, will be present as well as the 13 Sisters who are serving in the diocese of Austin. The event will begin with the Holy Sacrifice of the Mass at St. Helen Catholic Church in Georgetown at 10:00 am, presided over by Bishop Joe Vasquez, Bishop Danny Garcia and Bishop Michael Mulvey. The Golf Tournament will follow at Cimarron Hills Golf and Country Club.
Also come and join us for a Tex-Mex Dinner with the Sisters with exciting Silent and Live Auction items!
The Auction and Dinner will take place following the Golf Tournament with registration beginning at 5 pm in the evening and dinner served at 6 pm.
Separate tickets are available for those who would like to attend the Auction and Dinner only. For more details and registration, please CLICK HERE or call the Texas Mission Advancement Office at 512-863-4824.